Homepage of Marc Fannin, aka Maps!
Part of roadfan.com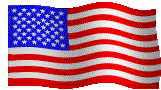 ---
---
My motto:"Silliness and Absurdity"

Image © E. C. Publications, Inc.
This page is constantly under construction! Check back frequently!
---
Note: This page has not been revised since early 2006. As it was originally written in 1997, since there were few search engines at the time, there are many links, many of which likely are dead. If you'd like to find out something about the subject relating to the link, a Google search or browse through Wikipedia (neither around in 1997) will likely turn up something. Any questions, e-mail me (address at bottom of page). My editor user page on Wikipedia is here. Sorry, no Facebook or Twitter accounts at this time, not really interested. March 14, 2008 / April 21, 2011 / February 21, 2013
Recent trips: 2019 | 2018 | 2017 | 2016 | 2015 | 2014 | 2013 | 2012 | 2011 | 2009 November 7, 2014/August 20, 2015/July 14, 2016/August 13, 2017/August 9, 2018/July 31, 2019
---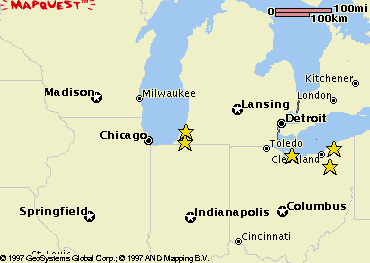 Michigan -- north: Millburg, south: Buchanan /// Ohio -- West: Sandusky, Northeast: Concord (Lake County), Southeast: Kent
(Note: All maps to which I refer on this website are courtesy of MapQuest, unless otherwise noted. Got an address you want to find? Go to the MapQuest website!)
Background and Music Links
See also my music page

I was born February 10, 1971 in St. Joseph, Michigan, USA, in Berrien County (History/biographies | Website directory) in southwestern Michigan (history). I grew up in nearby Millburg (pop. ~150). Here is its location. Here is an overview of the area. Here is a close-up view! It is near the twin cities of Benton Harbor / St. Joseph.

See what the area looks like LIVE here!

From January 1985 to April 1987, I attended Buchanan High School in Buchanan, Michigan (location | Official page | Chamber of Commerce page | another page), near South Bend, Indiana (see also here), and the University of Notre Dame, concentrating on music and theater, although I had previously had an interest in meteorology. (A large influence was Dick Addis (1931 - 2006), one of the weather staff at NBC-affiliate WNDU-TV in South Bend.) Map of Buchanan Community Schools (not MapQuest)

The area in which the above locations are located is known locally as "Michiana."

MichiganNative.com
Lake Magazine - Covers the southeast Lake Michigan shoreline.

From April 1987 until my graduation in June 1988, I attended Mentor High School (part of Mentor Public Schools) in Mentor, Ohio (location), as my family moved to nearby Concord Township (Lake County -- see also here as well as The Heart of Lake County Magazine). I continued in music and in MHS's Theatre Department.

After graduation I attended Lakeland Community College, where Kirtland, Mentor, and Willoughby (OH) all come together (location). I started a program in music there, where I took classes from Dr. Daniel McCarthy as well as other professors; I also helped students in the Tutorial Center. Map of the Lakeland campus (not MapQuest)

I subsequently transfered to Kent State University, Kent, Ohio (see also here) (location), where I received a Bachelor of Arts Degree in Music from the Hugh A. Glauser School of Music in May 1995. I returned to KSU Fall 1996 to pursue a Master's Degree in Music Theory, from which I took a hiatus in 1998. (Can't spell that augmented second interval? E-mail me!) For the academic year 1997-'98, I was hired as the Graduate Assistant in Bassoon, though I still consider saxophone my main instrument (I've played it since 1980). Since 1998, I have taught private lessons on saxophone, bassoon, clarinet, and flute to students from Lake, Geauga, and Ashtabula Counties, Ohio. I have also composedseveral pieces of music. Though I have had no formal solo training in voice, I have sung Tenor in various KSU vocal ensembles. Here is my KSU profile page from my graduate study period.

A sample of Kent State professors under whom I have studied:

In addition to taking classes at the School of Music, I have also worked at the Kent State University Map Library, where I've worked on and off since 1992 and visited since 1991. Mid-1990s map of Kent State University -- Main Campus (not MapQuest) (warning: large file)

During the Summers of 1994 and 1996, I worked (not in music) at Cedar Point Amusement Park (see also here), Sandusky, Ohio (see also here) (location).

For a more detailed background, plus other places I've been, go here.
---
Weather (including radar) for the above locations, courtesy of The Weather Channel's weather.com!
Weather maps -- Northeast U.S.
The Weather Channel 20th Anniversary page
The United States National Weather Service's Interactive Weather Information Network- Get up-to-date weather conditions and advisories.
Media for the above locations
---
Geographical Things
MapQuest! (Description above in the Background and Music Links section.)
Tiger Map Server Browser- Find U.S. maps courtesy of the U.S. Bureau of the Census.
Geographic Names Information System - Online Data Base Query Form- Want to know if a certain word is in a town, shopping center, etc. in the USA? Want to know the exact coordinates of your school? Courtesy of our (my) government, you can!
Geographical Names Board of Canada - GeoNames Query- The Canadian equivalent to the GNIS form above.
United States Geological Survey 7½-minute topographic map index has been removed from the USGS site, but one can still find a graphic index by choosing the respective box under "Reference" on the map viewer at NationalAtlas.gov .
TerraServer by Microsoft- Close-up aerial images of various places around the world, including many in the United States. There is now access to USGS topographic maps from the aerial photographs!