Stark County
US 21 followed the Ohio Canal from Summit County south through Massillon to Navarre
---
Canal Fulton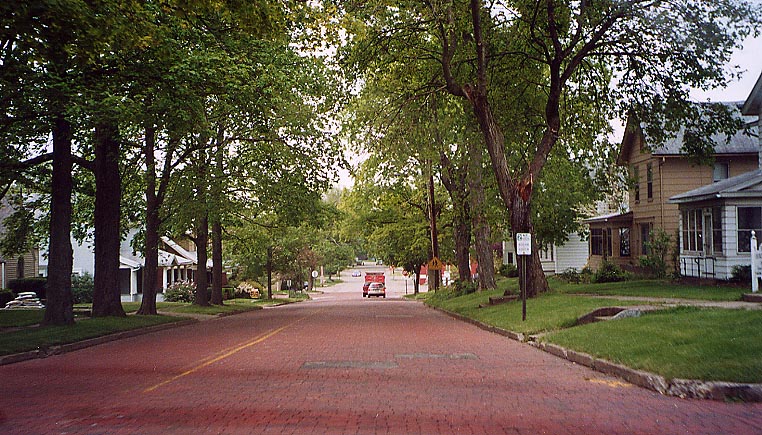 Brick portion approaching Ohio 93 Intersection in distance is in the next photo.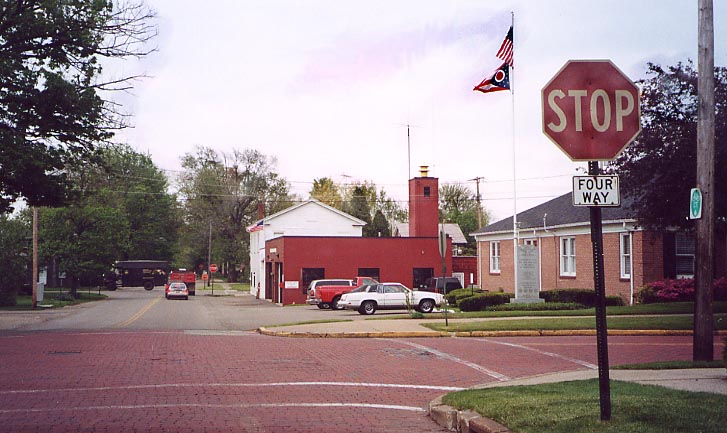 The end of the bricks The Cardinal Trail follows the crossing street.
The following intersection ahead is Ohio 93 (US 21 turned right, west, there).
Massillon
Also see the Lincoln Highway Photo page for other Massillon photos.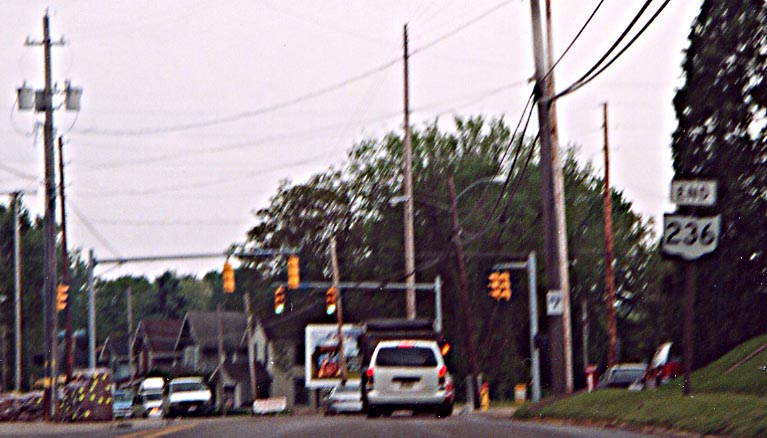 Ohio 236, following old 21 SB to this intersection, diverges to the right (west) here and immediately ends at Ohio 21.
The "END" sign here is in error.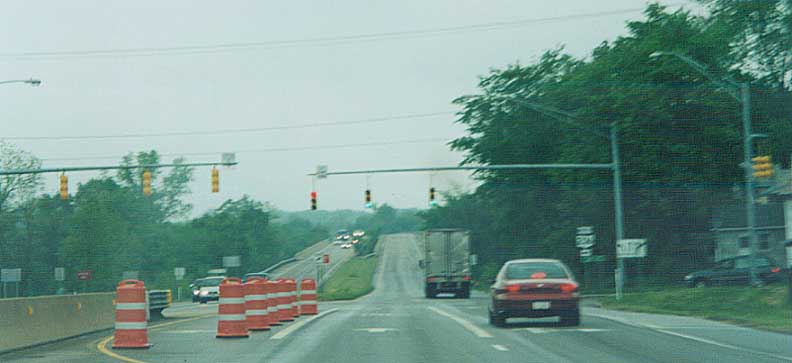 Here is the true end of Oh 236 from Ohio 21 NB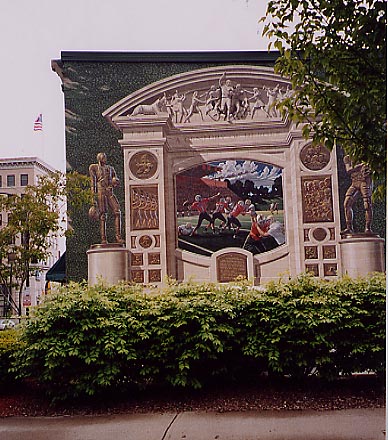 Mural at the former eastern intersection of US 21 and US 30 (now First Street NE at Tuscarawas Avenue/Ohio 172)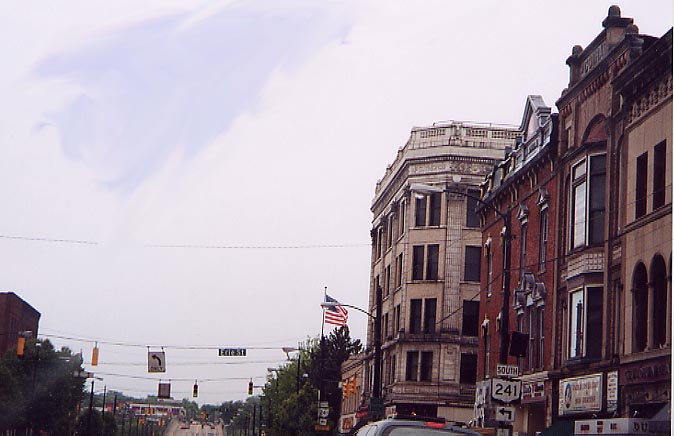 Former western intersection of US 21 and US 30 (Tusc Ave/172 WB at Erie Street/Ohio 241)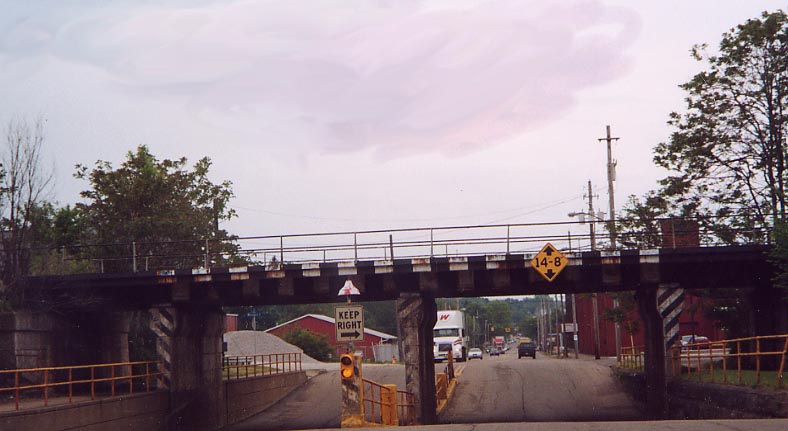 Railroad underpass on Erie Street south of downtown
Old "21" sign on the south side - This directs traffic to current Ohio 21 northbound.
US 30/US 62/Ohio 21 interchange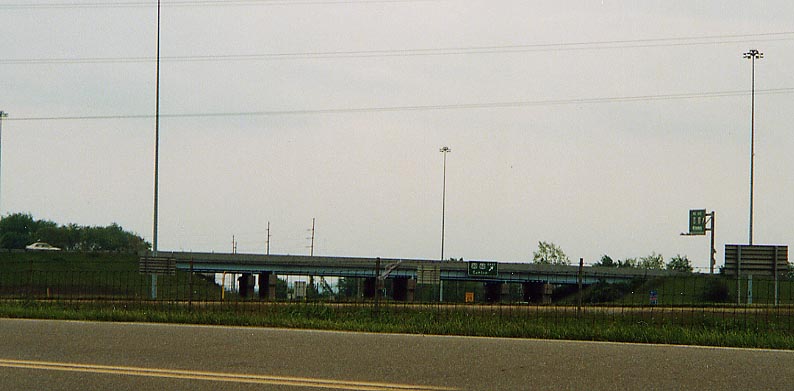 From the old US 21 alignment. You will have to imagine a little bit what US 21 would of looked like going through here, without all the present day distractions.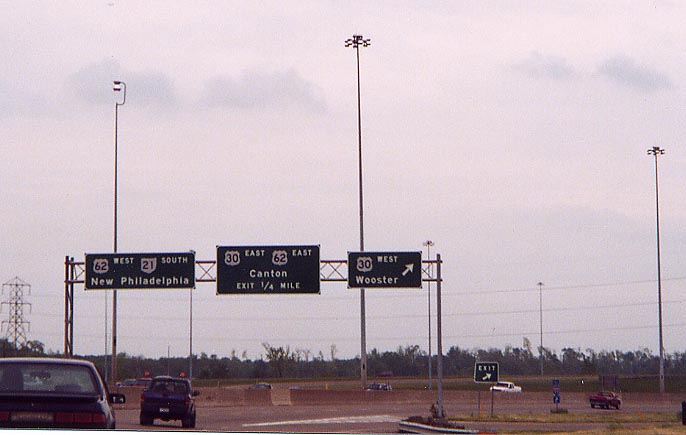 View of the cloverleaf interchange from current Ohio 21 SB - Note the Alt. I-77 assembly.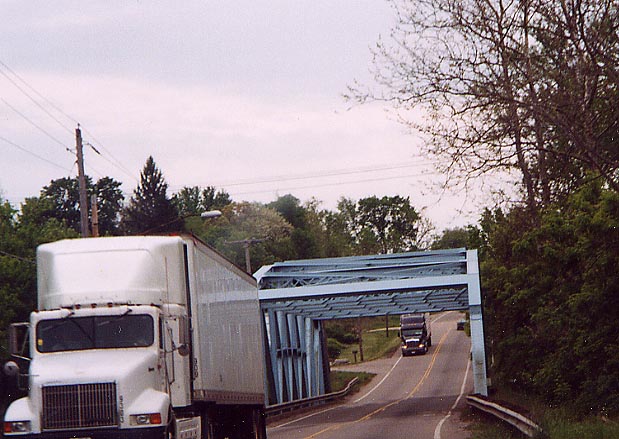 Tuscarawas River crossing south of Navarre. This bridge looks a little like overkill, present day.
Continue south to Tuscawarus Co | Continue north to Summit Co.
Return to the Old 21 introduction page
Stark County Portion of the AWSC Page
---
Page created on January 20, 2003
Questions and comments can be directed to Sandor Gulyas or Marc Fannin