Tuscarawas County
The southern end of Oh 21 is at US 250 in the northern part of this county.
Afterwards, you have to match the routing with other numbered federal, state, and county routes
---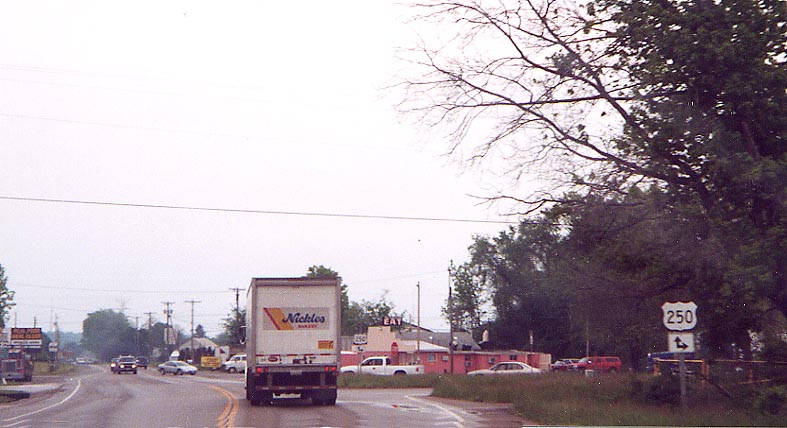 The southern end for Oh 21 at US 250
Approaching US 250/old US 21 on I-77 NB. It's kind of ODOT to mention Oh 21 here.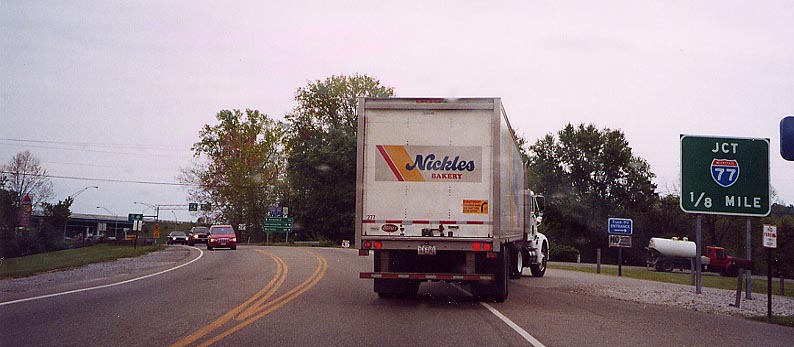 A substandard amount of notice (concerning the distance on the green sign) approaching I-77 on US 250 EB (old US 21 SB).
US 250 joins I-77 here. Old US 21/250 continues south through Dover and New Philadelphia.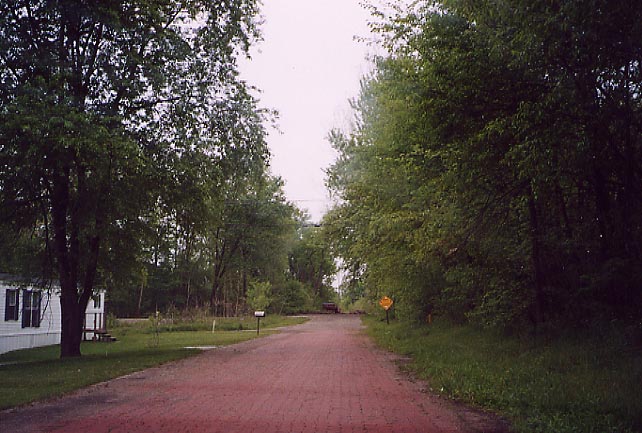 Old section of US 21/250 immediately south of I-77 and east of not so old US 21/250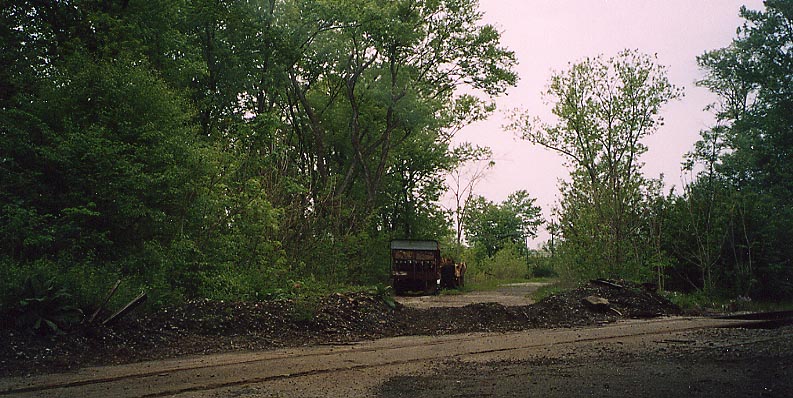 This almost abandoned stretch also contains an intact railroad crossing.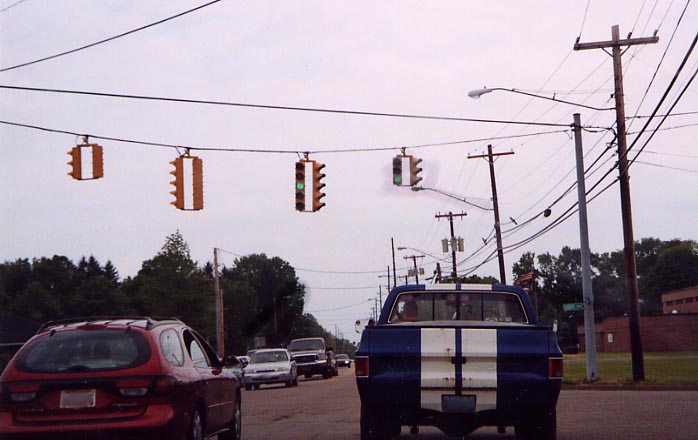 Some more 5 lense tall signals at Ohio street north of Dover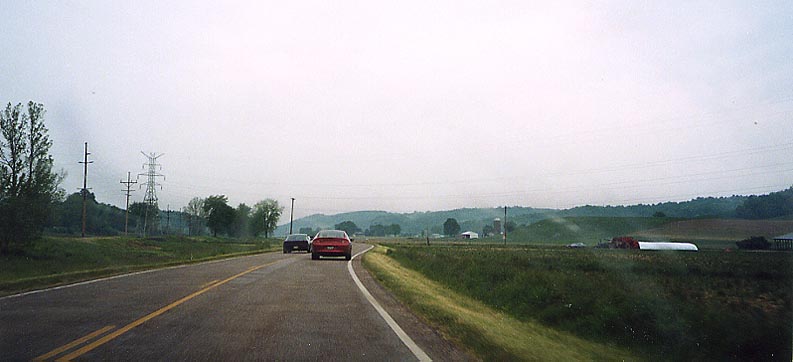 A Southern Tuscarawas County valley vista (the medium tension wires to the left follow an old RR right-of-way)
Tuscarawas County milemarker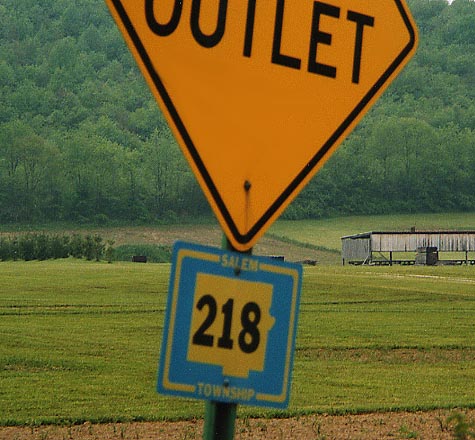 Salem Township marker, Tuscarawas Co - The marker is in the shape of Salem Township.
Newcomerstown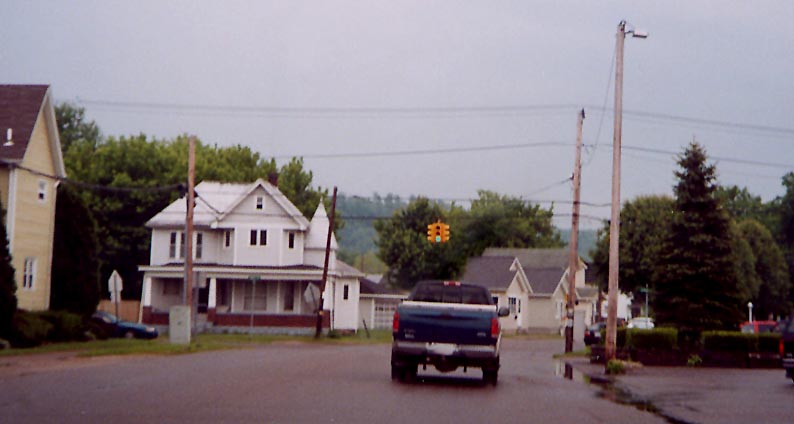 Old US 21 at old US 36 near downtown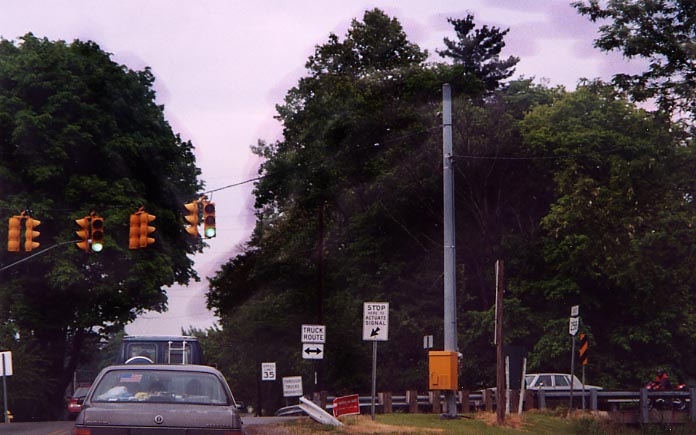 Old US 21 (currently Ohio 258) at old US 36 east of town - Ohio 258 continues north (left) to its end at current US 36.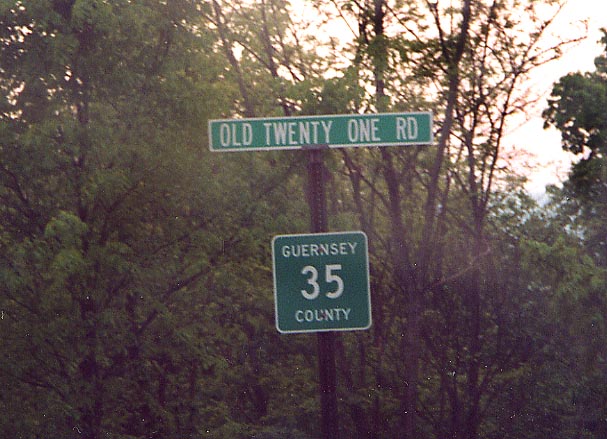 How Guernsey County marks Old US 21 in their county.
Continue north to Stark County | Continue south (when we get some more pictures)
Return to the Old US 21 introduction page
---
Page created on January 20, 2003/Last revised February 10, 2005
Questions and comments can be directed to Sandor Gulyas or Marc Fannin