Other Photos of Dublin that had to be taken
---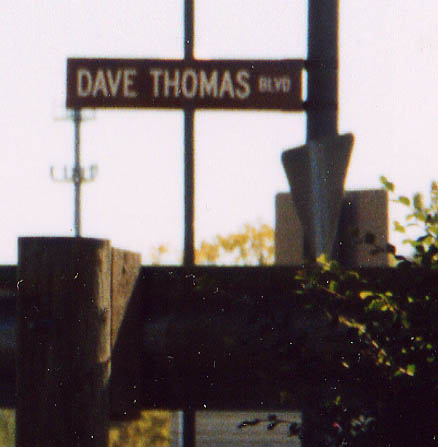 (left) The city of Dublin honored Dave Thomas (founder of Wendy) by naming Oh 161 (Dublin-Granville Rd) Dave Thomas Way from Riverside Dr to Sawmill Rd (going past Wendy's Corporate Headquarters along the way). In return (right), Wendy's placed this welcome sign (which they used in one of their ad campaigns in 2001-2) along Oh 161, in front of their HQs.
Photos from October, 2003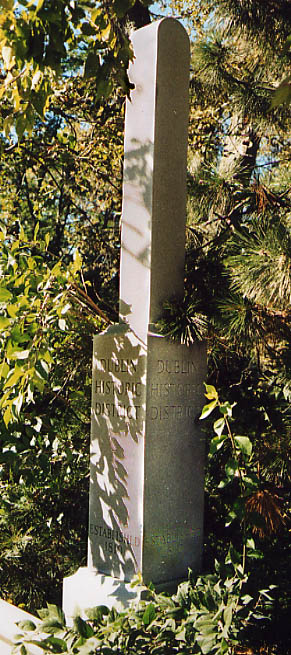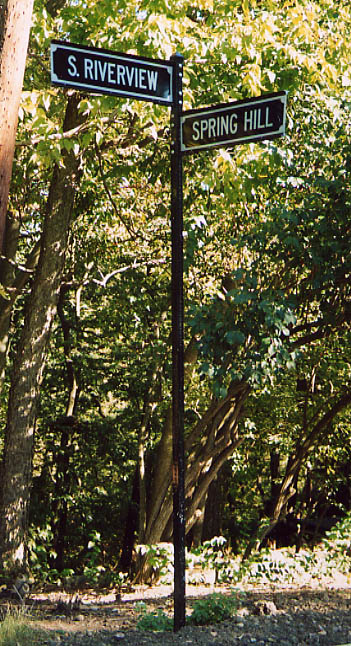 (Left) Dublin placed concrete markers, like this, on both sides of Bridge St and High St at each end (north, south, east, and west) of what they consider "Old Dublin." I don't know what signifcance they are trying present here.
This particular marker is on the northside of Bridge St (US 33/Oh 161) on the eastside of "Old Dublin."
(Right) Dublin uses a fancier design for their streetsigns within "Old Dublin" than in the rest of their city (see Dave Thomas Blvd above for example of other type). Riverview and Spring Hill is in SE Old Dublin. (Both photos from October, 2003)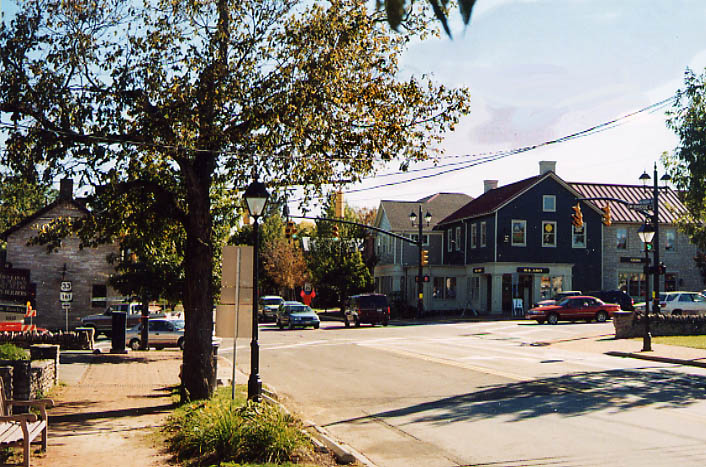 Downtown Dublin and the intersection of Bridge St and High St. This is also the south end of Oh 745 (photo from October, 2003)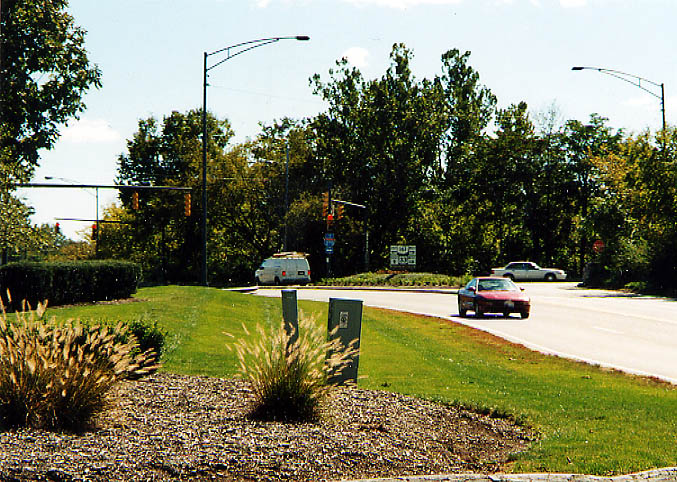 The south end of Oh 257 at the junction of US 33 and Oh 161 (on the east end of Dublin Bridge)
This is the only occurance I've seen of a U-turn accepted sign (a green circle instead of a red circle and diagonal dash) in Ohio.
Along Sawmill Rd near Carriage Place Mall and just north of Bethel Rd (photo from October, 2003)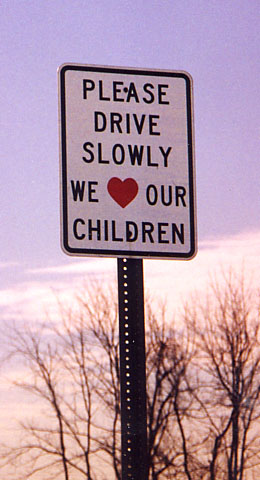 Sign warning motorists that the citizens here care about their children -- in a subdivision near the Franklin/Delaware County line just off of Sawmill Rd and near Dublin.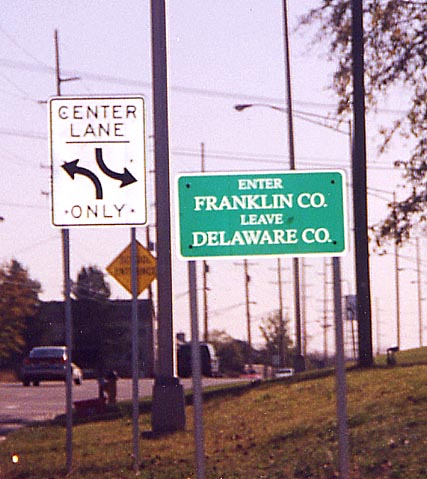 Note the fancier font style. This is on all the new Franklin County markers, both with other counties and Columbus. This particular sign is along Sawmill Rd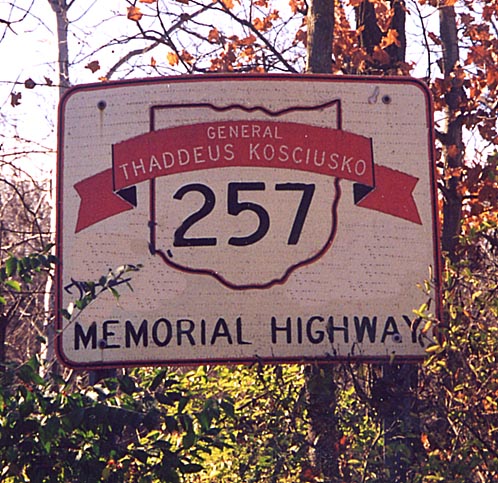 The official name for Oh 257 -- Though the sign has seen better days.
Near the Delaware/Franklin Co. Line
---
Page created on December 6, 2003
Questions, comments, and submissions can be sent to Sandor Gulyas
Return to The Bridges of Dublin | Columbus Virtual Roadtrip