Lane Ave Bridge
---
The first Lane Ave bridge was built around 1905 as an overhead iron truss structure. While it survived the massive flood of 1913, it was still deemed to be inadequate for future flood conditions. The Second bridge was a four-span, earth-filled concrete arch structure opened in 1919. Designed by Wilber J. Watson, a noted bridge engineer at that time, from Cleveland (who incidently designed the original King Ave & 3rd Ave Bridges as well). It was decided in 1998 that something had to be done with the Lane Ave. Bridge, and planning began. The 1919 structure closed on November 25, 2002 (after OSU defeated Michigan) and the new span was completed in less than a year's time (information provided by the Franklin County Engineer in the program for the Lane Ave Bridge re-opening).
Seperate Page for photos from the Lane Ave Bridge Reopening Gala
In Mid-April, 2004 I finally got around to acting on a comment I overheard OSU Athletic Director Andy Guiger making to another attendee of the Reopening Gala, that comment being that the new Lane Ave Bridge looked more spectacular at night lit up.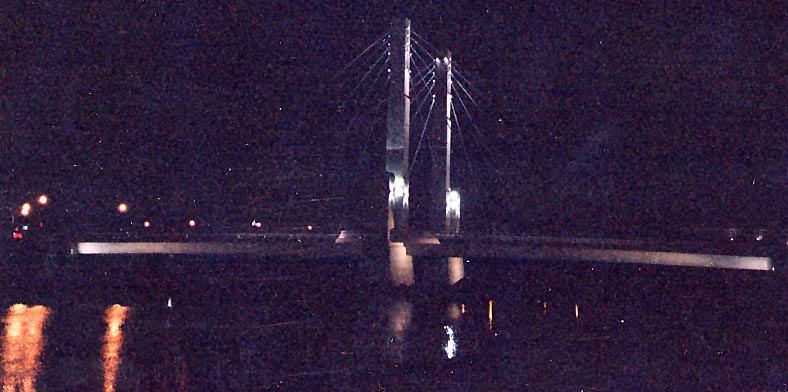 The rebuilt Lane Ave Bridge. Looking west, taken in November, 2003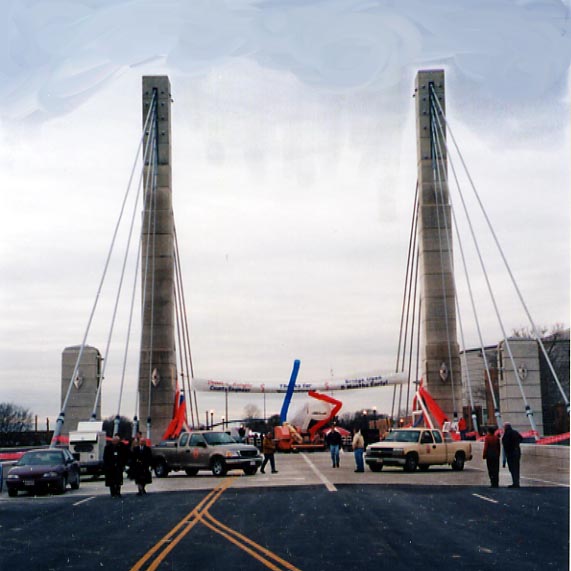 The photos below were taken in September, 2003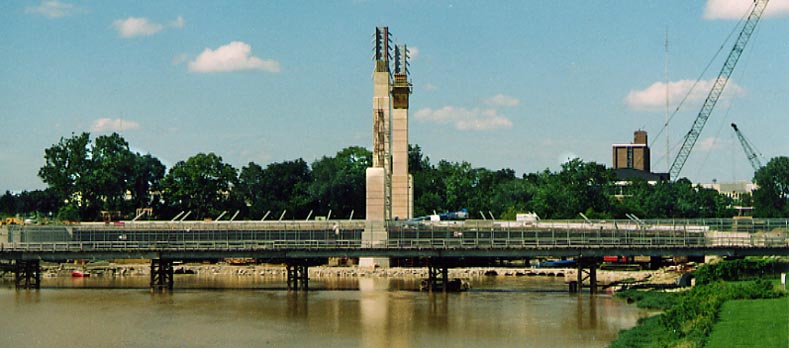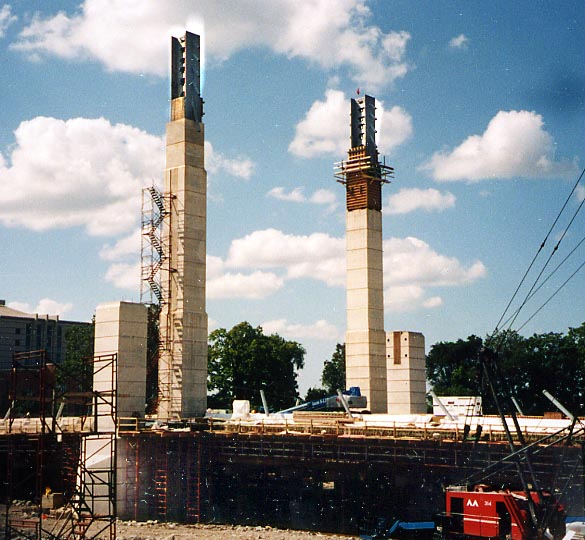 The old Lane Ave crossing was a 3 lane bridge with narrow sidewalks and it looked very non descript.
The new version is a suspension bridge with 6 lanes and wider sidewalks for everyone as well.
These following tower pictures are from November, 2003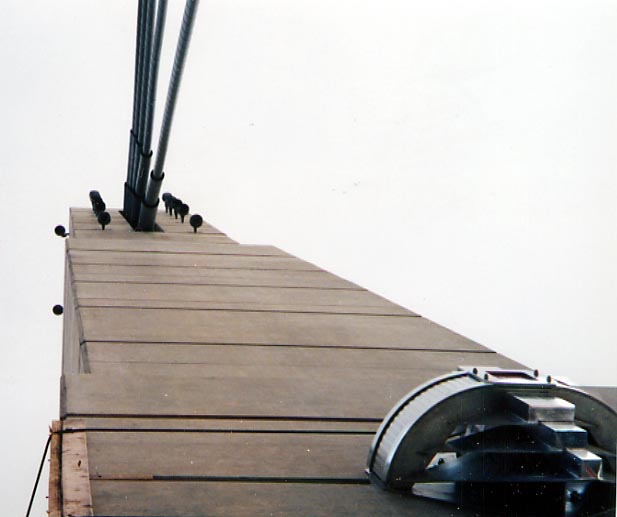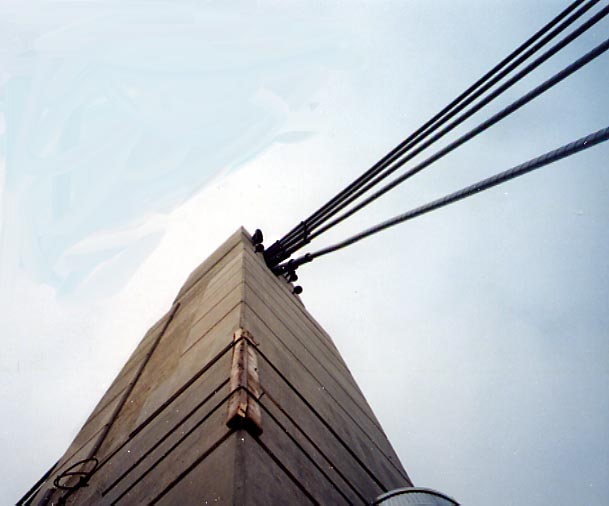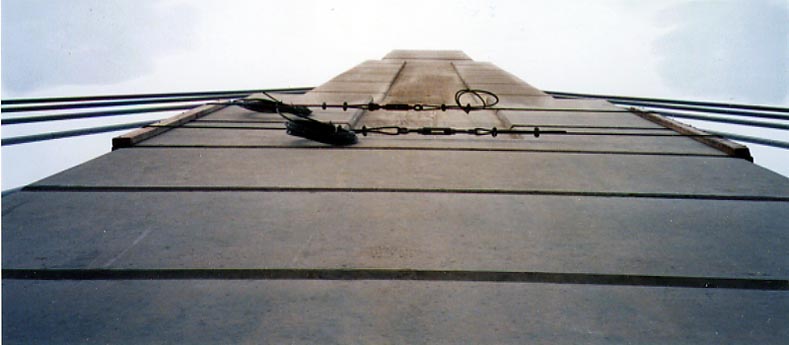 ---
Franklin Co. Engineer page on Lane Ave Bridge Construction
Page created on September 17, 2003/last updated on April 28, 2004
Questions, comments, and submissions can be sent to Sandor Gulyas
Return to the Bridges of Columbus