I came up with this title in light of all the different locations I took pictures from of the Rainbow Bridge at the top of Donner Peak and of Donner Lake.
On the downside, there was alot of smoke and haze in the area due to a forest fire nearby (and the photos show it). All photos on this page are from August, 2001
---
The Lincoln Highway (Old US 40) hugs the shore of Lake Donner.
Distant picture of the Rainbow Bridge over Donner Gap from near Donner Lake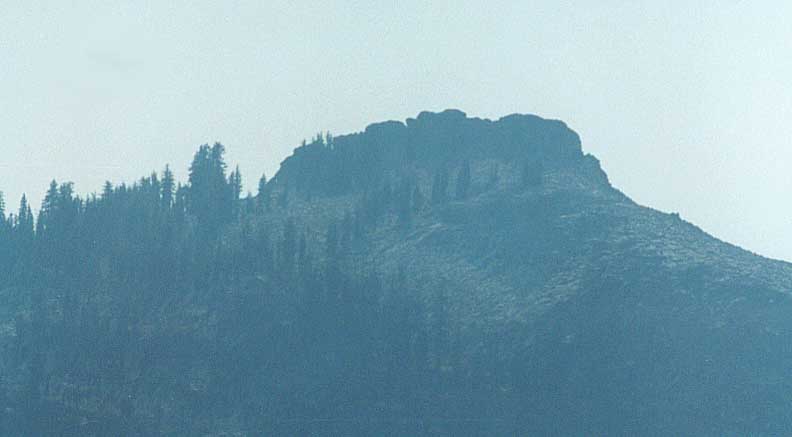 Getting closer and closer (I think I stopped at every pulloff on the way up going west)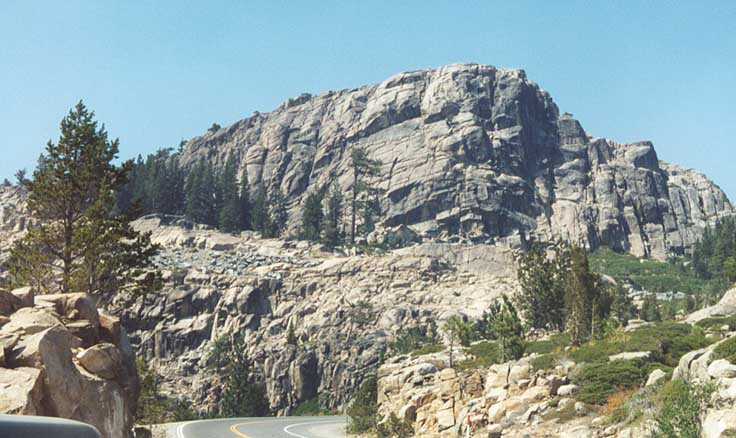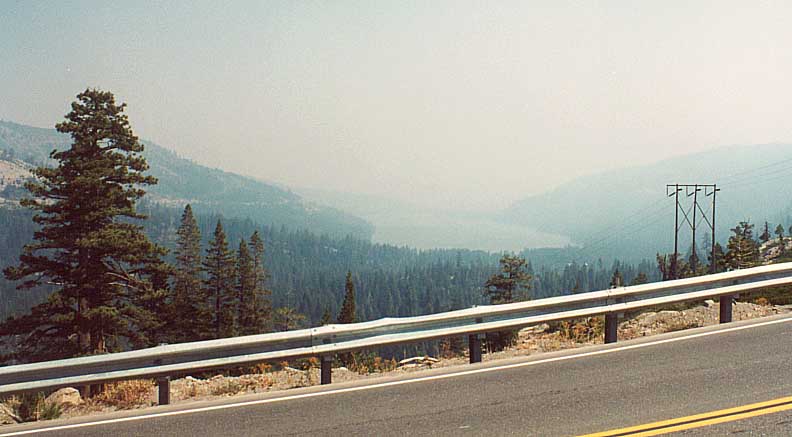 And while I looked at Donner Peak, I also looked back to Donner Lake at every opportunity as well (You can see I-80 on the far left)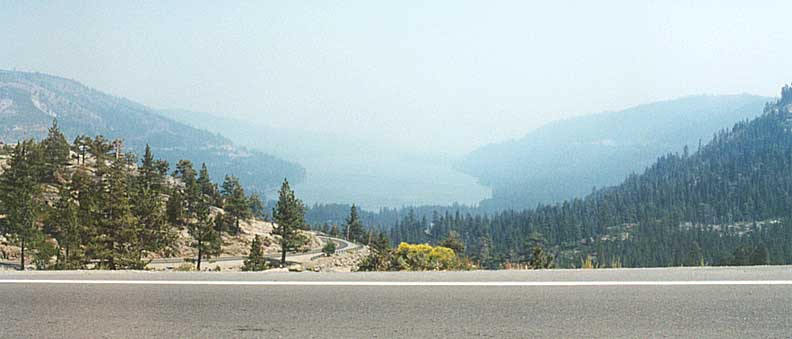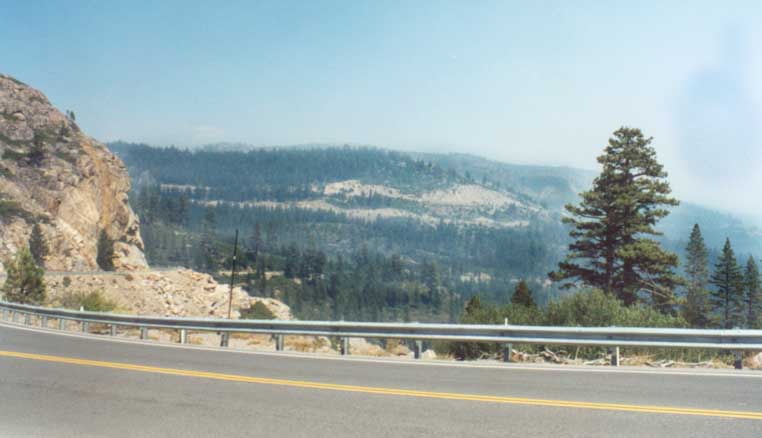 Looking back towards I-80 about midway up the approach to Donner Pass at Truckee

Due to space considerations, my several China Wall photos are on the 'Rest of California' page
The Top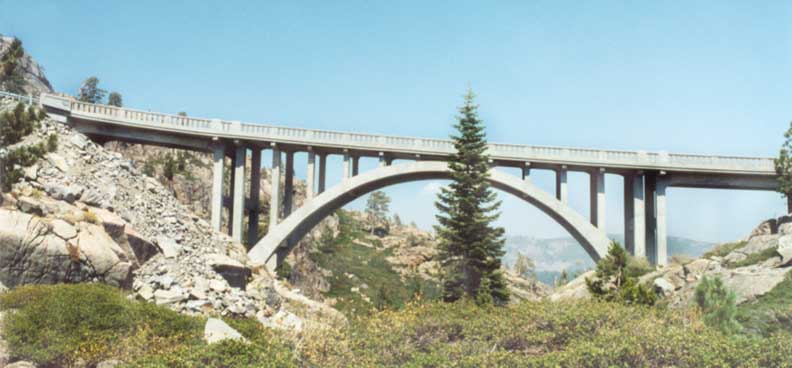 Rainbow bridge at close range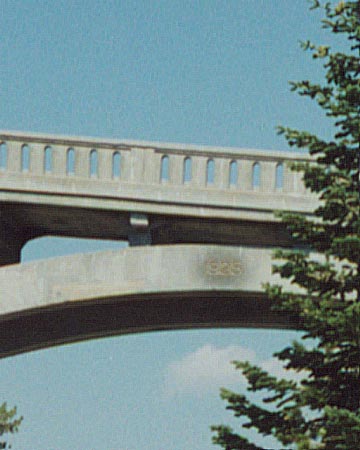 Close up on the date of the bridge, 1925 (carved into it)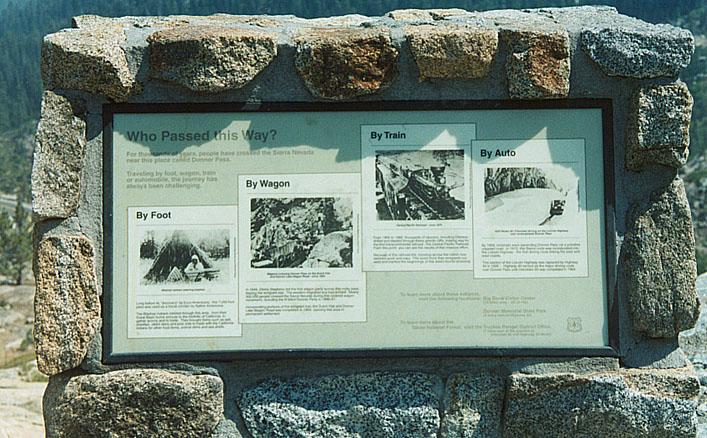 California supplies this informational placard at the foot of Rainbow Bridge.
Below, close ups on each section of the placard (from left to right: foot, wagon, train, auto)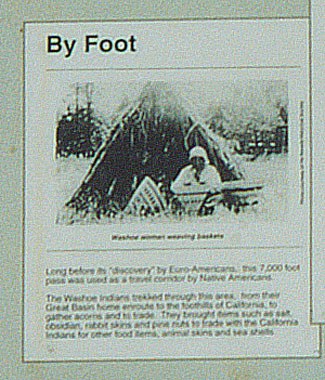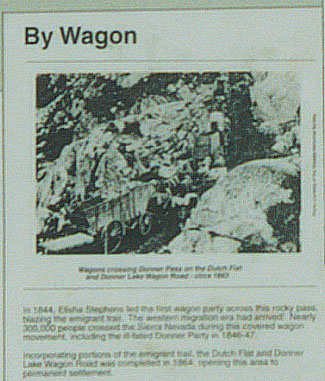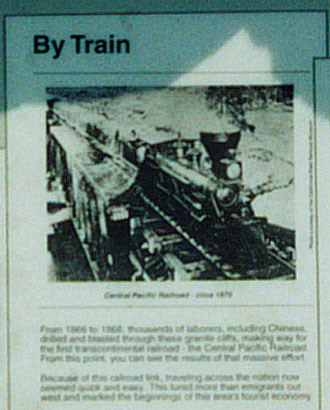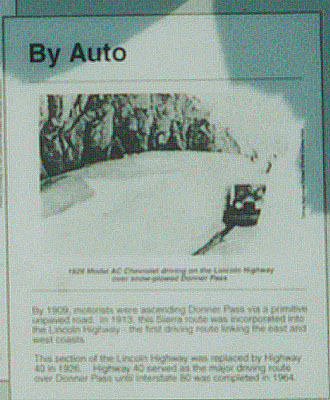 The view east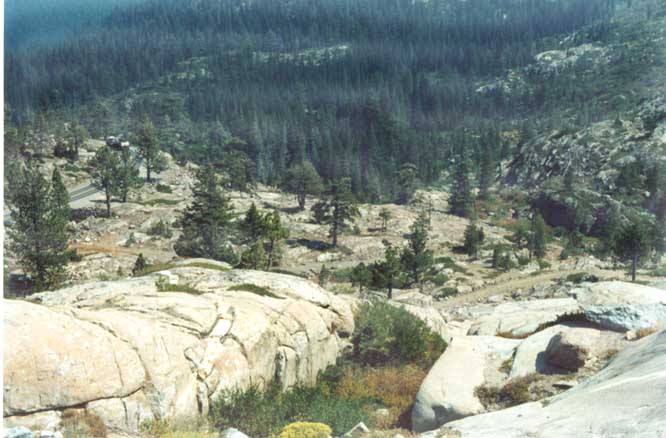 View directly down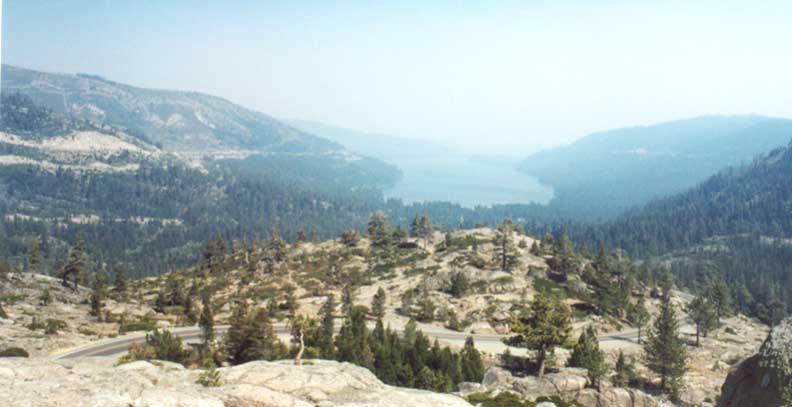 Looking out to Donner Lake from the Rainbow Bridge
In addition I now have a page of photos taken in 1960 by Rick Tittle on this page, if you wish to compare then with now.
---
Page created on August 2, 2003/last updated on January 30, 2005
Questions, comments, and submissions can be sent to Sandor Gulyas
Go east to Nevada LH Photos | Go west to the Rest of California LH Photos | Return to California Lincoln Hwy Photos home