I-76/I-80 Interchange
---
Northwest of Youngstown, I-76 joins the Ohio Turnpike and I-80 leaves it.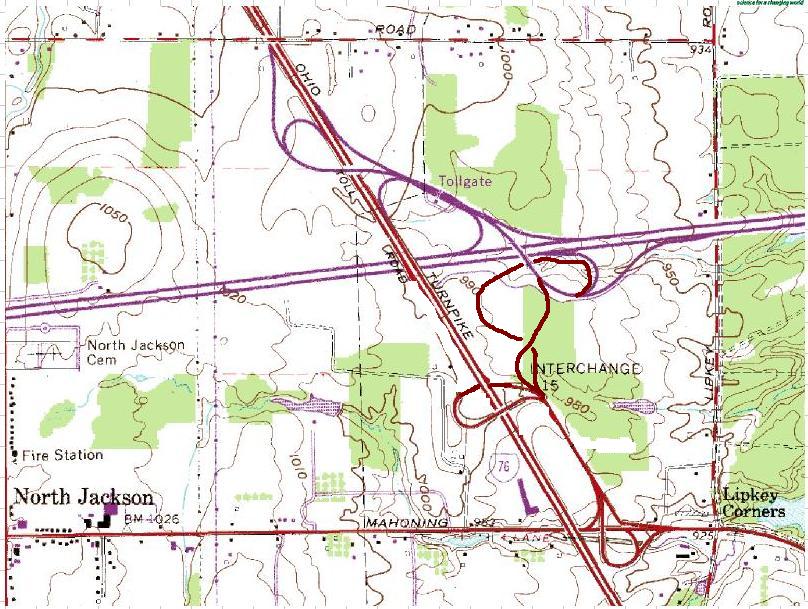 The roadways which connect to the Turnpike to the left of the "INTERCHANGE 15" label are service roads, not public ramps.
Here is the source of the unaltered image
---
The Ohio DOT straight-line diagram illustration (for context, see the I-76 or I-80 entries here)
---
As the Interstate system was originally planned, there would be no "bump" here, only two designations crossing here - see these maps and this page. Go here for more about the evolution of the route numbering at this interchange.
---
I-76 eastbound approaching the Ohio Turnpike and I-80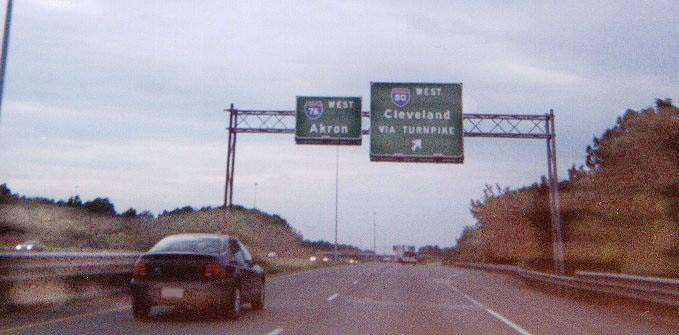 I-80 Westbound approaching the Ohio Turnpike and I-76. Contributed by Matt Walcoff
Meander Reservoir crossing on I-80
Between I-76/Turnpike and I-680/Ohio 11, I-80 crosses Meander Reservoir, expansion of Meander Creek. There are passing restrictions here. Eastbound photos: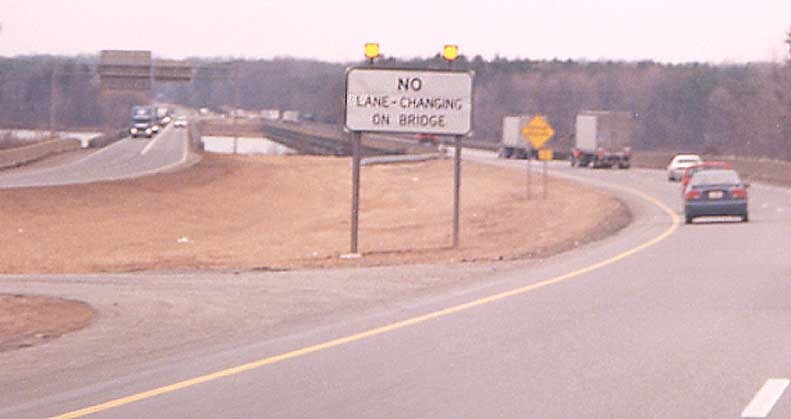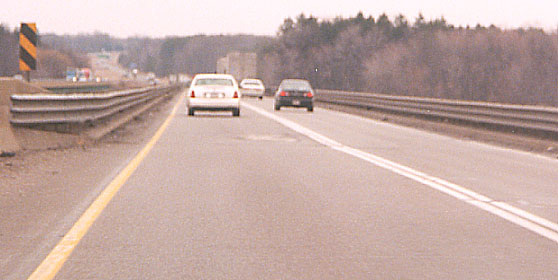 ---
See also Steve Alpert's Ohio I-80.
---
Page created on December 30, 2002/Last revised June 27, 2006
Questions or comments can be directed to Sandor Gulyas or Marc Fannin
Return to Youngstown Virtual Roadtrip or Ohio Turnpike exit guide