Woody Hayes Dr Bridge(s)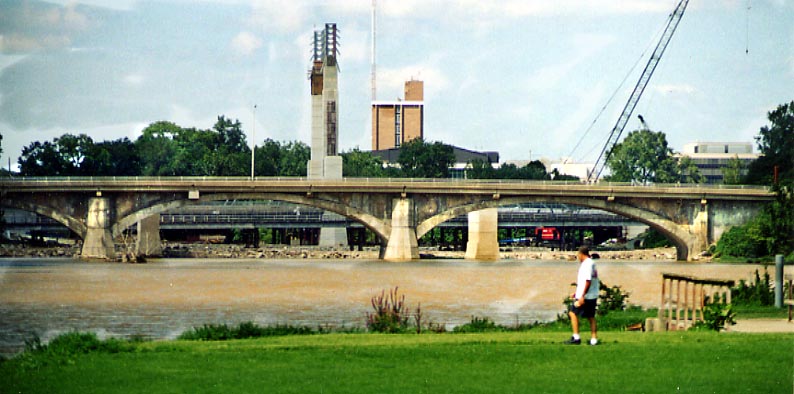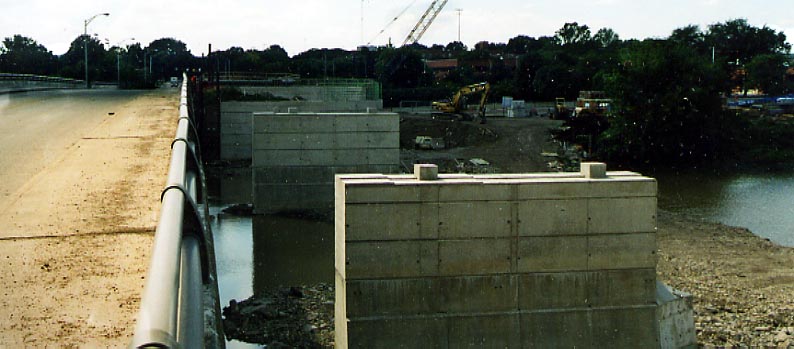 The Woody Hayes Bridges are getting a second span over the Olentangy River and Olentangy River Rd (the rest of the road is 4 lanes, other than for the bridges), and both Ohio State and the contractor hopes to have this project finished before fall of 2004.
A railroad spur used to parallel Woody Hayes Dr (along the south side from the maps I've seen) from present day 315 to campus (ending at the construction site for the Knowlton School of Architechture). I do not know if Woody Hayes Dr uses the former bridge, or if all remnants of said railline are long gone.
---
OSU Link
Page created on September 17, 2003
Return to the Bridges of Columbus