Downtown Westerville Architecture
Buildings and signage along the 3-C highway in the Westerville Business District
---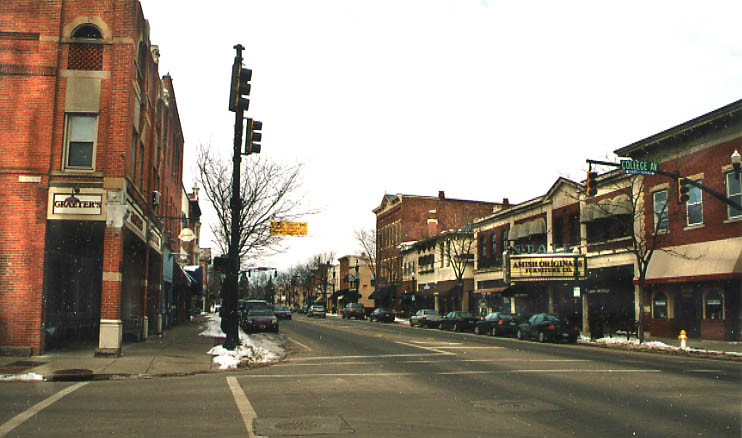 Looking north along State St (Oh 3) from College Ave through "Downtown" Westerville (from March, 2003)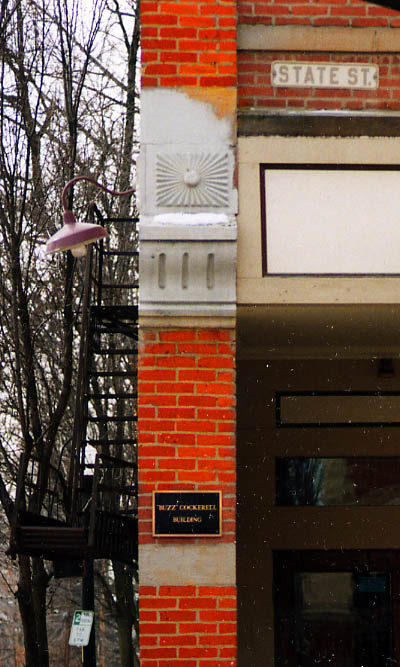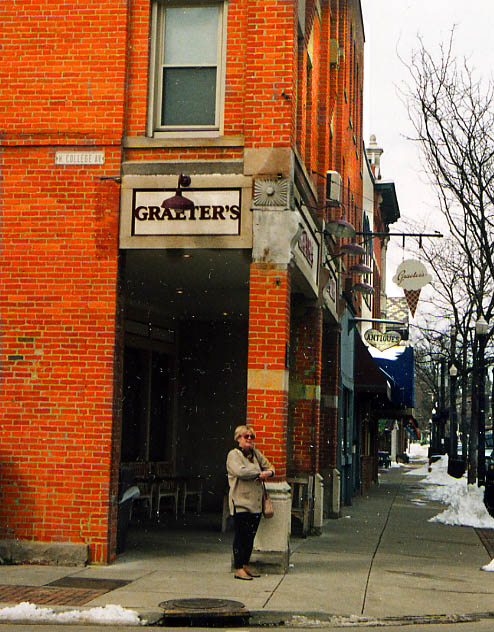 Several of the buildings along State St in Westerville have a streetsign plaque inbeded in them for motorist to see. However I doubt this was very effective.
No, I didn't ask the lady to pose there in the photo on the left. No, I don't know who Buzz Cockeral is, or why the Graeter's Ice Cream building is named for him. Photos from March, 2003.
UPDATE: Thanks to Renee Kropat, I have an answer as to who Buzz Cockeral is now. Buzz was the original owner of a diner where Graeter now sits. It is noted as where the local retirees come to shoot the breeze.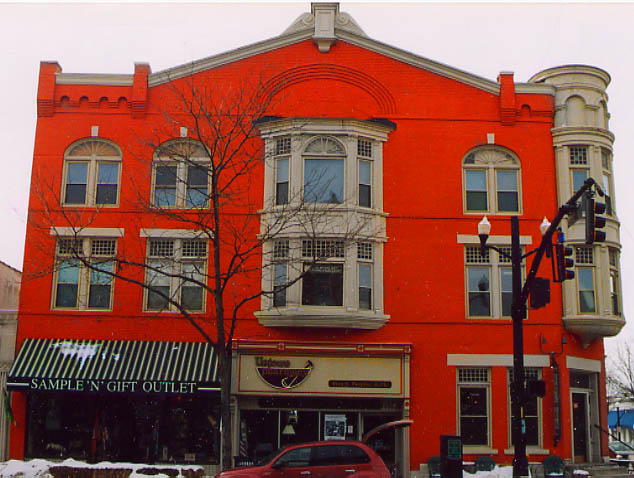 Some building of architectural note from along State St. in Westerville.
Photos from March, 2003
A brick street leading to one of Otterbein College's buildings. From March, 2003.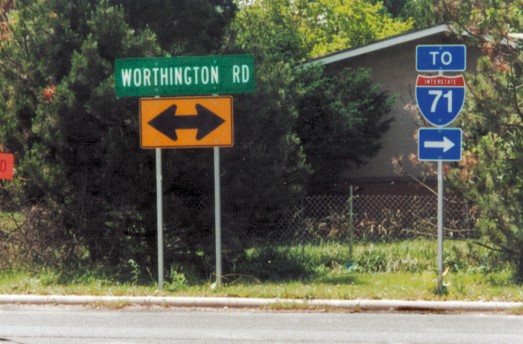 Something doesn't look right with that I-71 shield. It lacks a point at the bottom and the mid section needs to be a little more bowed out. Otherwise, it does its job just nicely. Junction of Worthington and Hanawalt Rds between Polaris and Westerville (Photo taken in June, 2004)
Also check out visitwesterville.com. Run by Renee Kropat, she has reposted several of my photos, from here, on her site (check the Virtual tour section) as well.
---
Page created on September 17, 2003/ last updated on May 16, 2005
Questions, comments, and submissions can be sent to Sandor Gulyas
Return to the Columbus Virtual Roadtrip