Crawford County
and Galion
---
Old State Rd enters Crawford County from the south on Oh 61 (and Oh 309) then follows Oh 598 rest of the way north.
Galion
Amicks Reservoir
Amicks Reservoir is a city park for Galion, justunder the county line in Morrow County. Along with the fishing hole you can find a former routing for Oh 61 to the west of the current highway. At Amicks, is a cannon which, according to the plaque, came from the USS Constitution. The cannon and flag are a monument to our fallen soldiers.
The park sign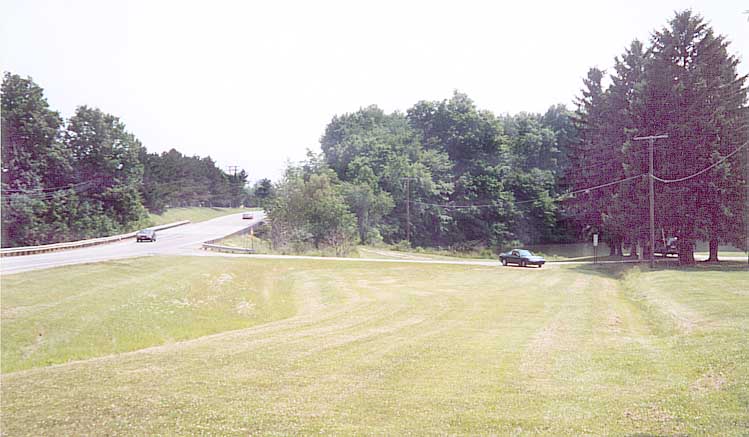 You can spot the old Oh 61 alignment to the left of the current road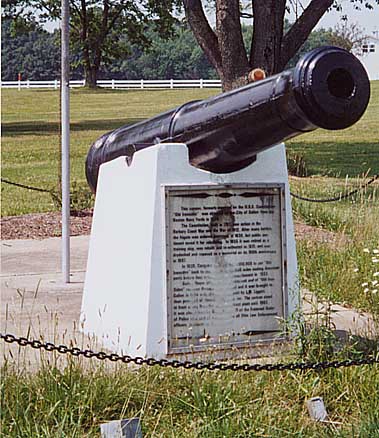 The cannon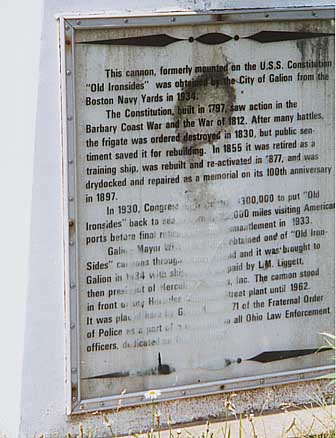 Placard stating the history of this cannon
Intersection for Oh 19, 61, 309, and 598 in Galion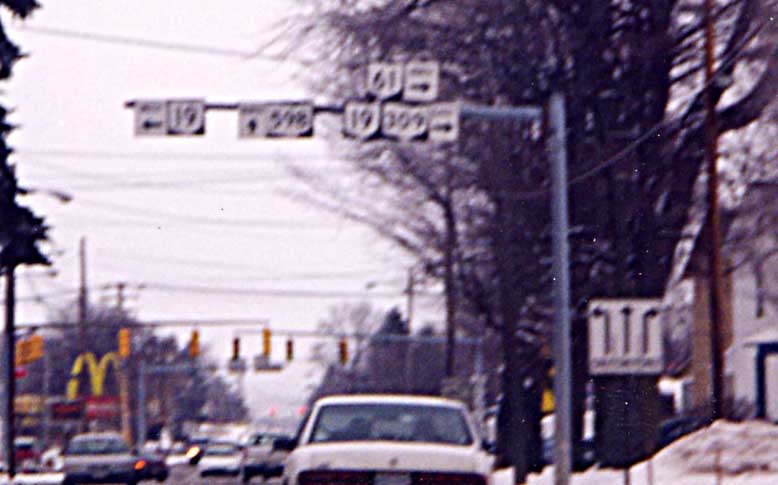 Lots of state route choices -- on Ohio 61 NB in Galion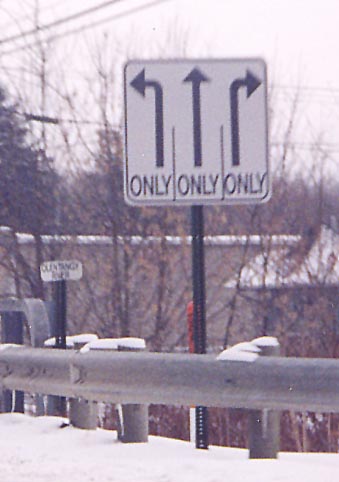 Odd shaped lane turning sign on Ohio 598 SB in Galion. Someone could of shaved the bottom 1/4th off this sign and been fine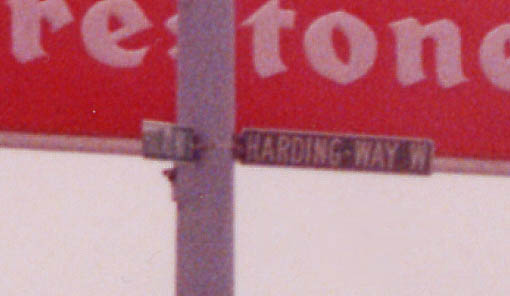 Signs to highways past -- What is now the Harding Highway was under consideration to be part of the Lincoln Highway when it was planned 80+ years ago (see this page & this page from Mike Buettner's Lincoln Highway book). The Harding Highway name was established after Warren Harding's passing in 1923. It followed in part what is today Ohio 309. Interestingly, when US 30 was first created, it followed the Harding Highway here and not the Lincoln Highway as it did nearly every place between Utah and New Jersey (that section was Ohio 5). Soon after, Ohio 5 and US 30 to its south became US 30N and US 30S respectively. In the 1970's US 30S became Ohio 309.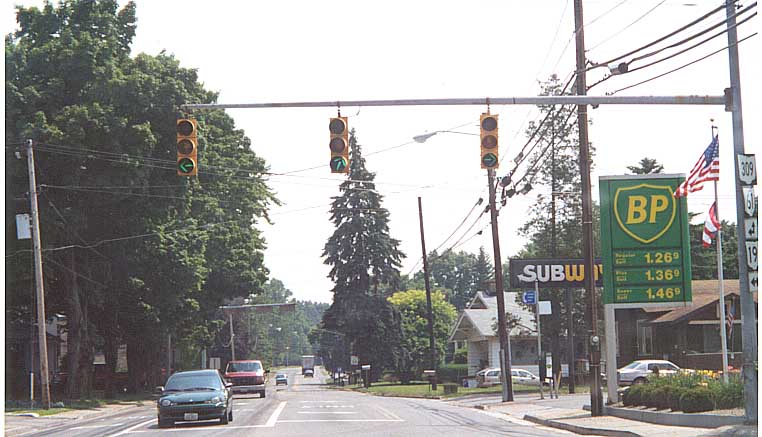 According to these traffic signals, you don't go straight at all, though it is regular 4 way intersection. Intersection of Oh 19, 61, 309, 598 in Galion.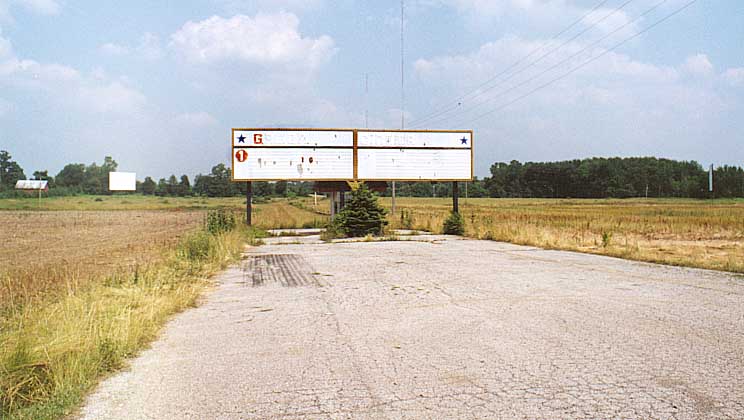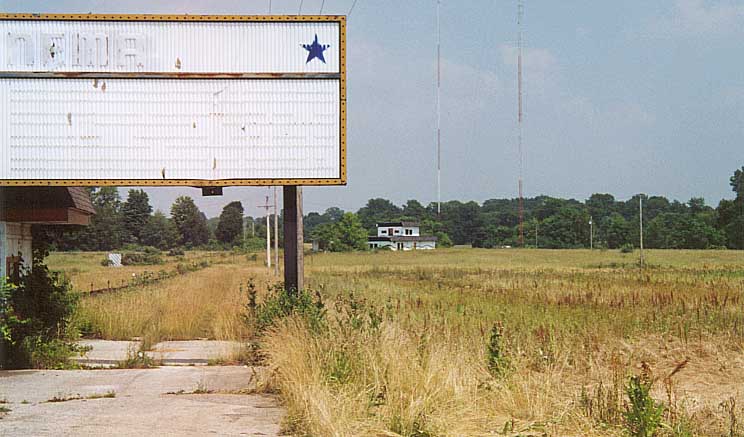 Abandoned drivein theatre along Oh 598 several miles north of Galion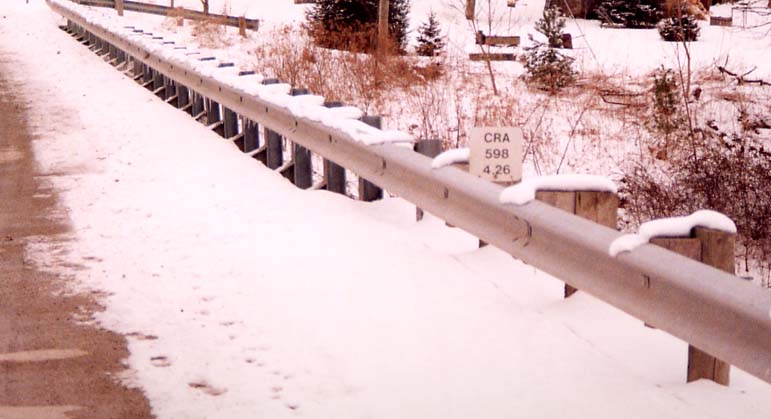 Bridge marker -- Many ODOT districts use bridge markers like this. Another view On SR 598 in Leesville (at the Sandusky River), in District 3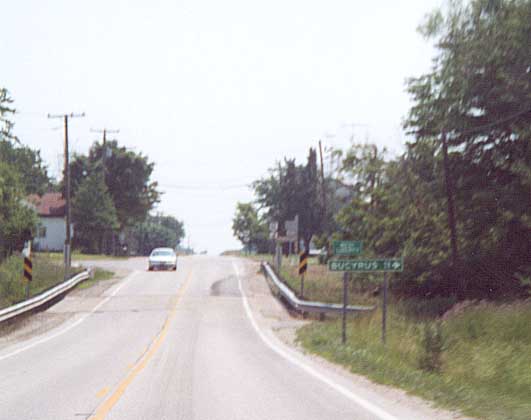 One of two West Liberties that Old State Rd goes through (the other one is in Southern Morrow Co, but is also refered to as Stantontown, see introduction page map). This named West Liberty is in Crawford Co. at the intersection of Oh 598 & Oh 96
There are still some desolate areas in Ohio The Old State Rd goes through-- Along the eastern edge of the Old Black Swamp.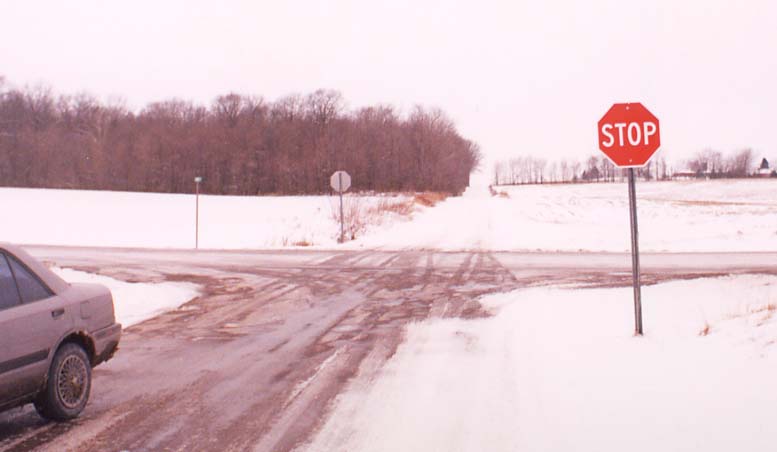 This intersection would be a good example of the fictional cold & lonely crossroads (other than for Sandor's car) -- Nothing (other than the stop signs) built or standing within several miles of this intersection. Ohio 598 several miles south of Ohio 98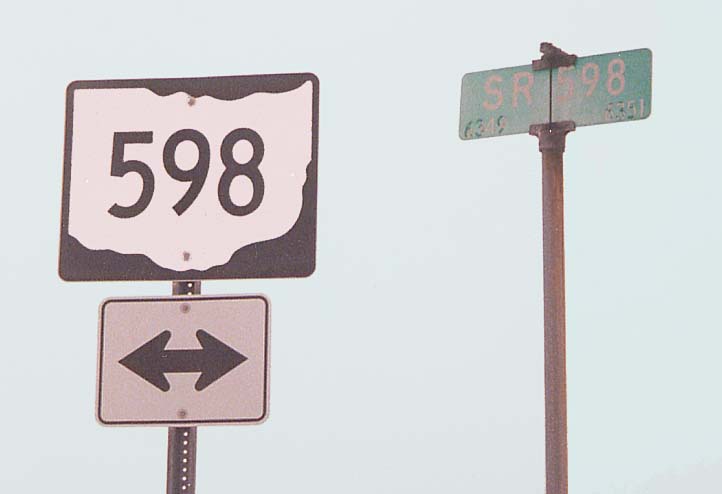 A little repetition -- Ohio 598 @ Ohio 98
Continue north to Huron County | Go back south to Morrow County
Return to the Old State Rd introduction page
---
Page created on January 21, 2003
Questions and comments can be sent to Sandor Gulyas