"New York"/"New York City" signs in Ohio
---
Signs for Interstate 80 Eastbound along its free section in Ohio between the Ohio Turnpike and the Ohio/Pennsylvania state line identify New York City as the next major destination, skipping over two states' worth of small towns.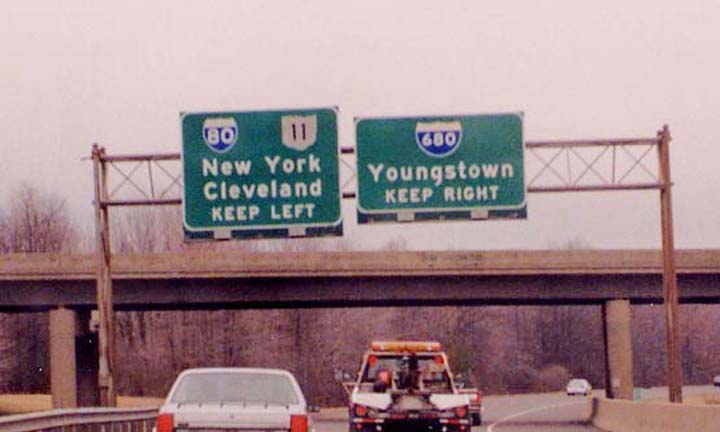 On Ohio 11 Northbound approaching I-80/I-680

On Ohio 11 Northbound at I-80/I-680

I-80 Westbound at Ohio 11/I-680. There is no New York signage (photo is facing the wrong direction), but it's in the same interchange. Note that there is no access to I-680 (I-680 cannot access I-80 EB/Ohio 11 NB, either).
Photo contributed by Matt Walcoff
On Ohio 11 Southbound at I-80. Contributed by Matt Walcoff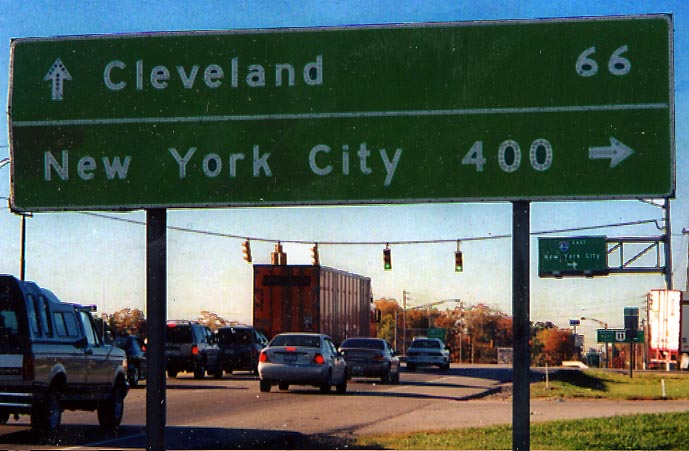 On Salt Springs Road Northbound at the I-80 Eastbound/Ohio 11 Northbound entrance ramp
Although blurry, the destination of "New York City" is visible on the overhead sign. Note that Ohio 11 is identified only on a separate ground-level sign. Salt Springs Road and Meridian Road in tandem were used as access between I-80 and I-680 to compensate for missing ramps at the I-80/I-680/Ohio 11 interchange until the remainder of Ohio 711 was built.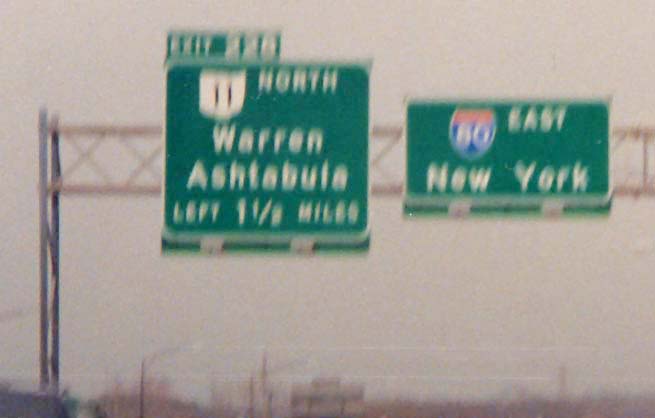 On I-80 Eastbound/Ohio 11 Northbound at the US 422 exit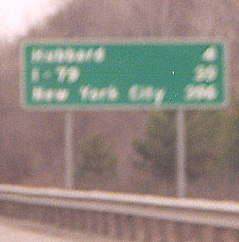 On a mileage sign on I-80 Eastbound north of Youngstown
Also see AA Road(trips) pages for I-80 and Oh 11
---
Page created on December 30, 2002/last updated on June 27, 2006
Questions and comments can be directed to Sandor Gulyas or Marc Fannin
Return to Youngstown Virtual Roadtrip