Mound St. Bridge
---
Mound St got split in half with the completion of the innerbelt in the early 60s. Mound St was further cut back when Whitter St was closed south of I-70 in the 1990s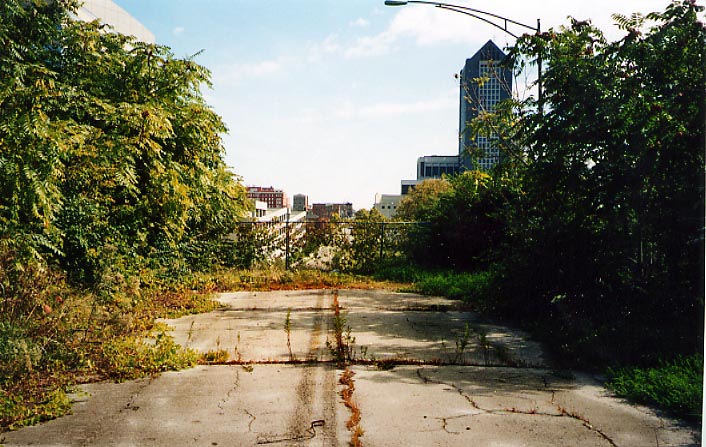 Mound St used to bridge over some railroad tracks. That bridge deteriated to the point it was torn down. This is old west stub for it.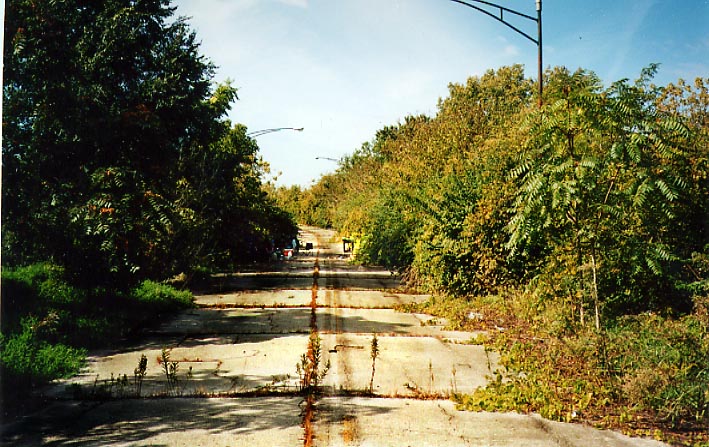 Looking back west. The road curves to the left to go over I-70 and became Whitter St (before it was abandoned as well).
By the way, that's not abandoned camping equipment in the middle of the street there...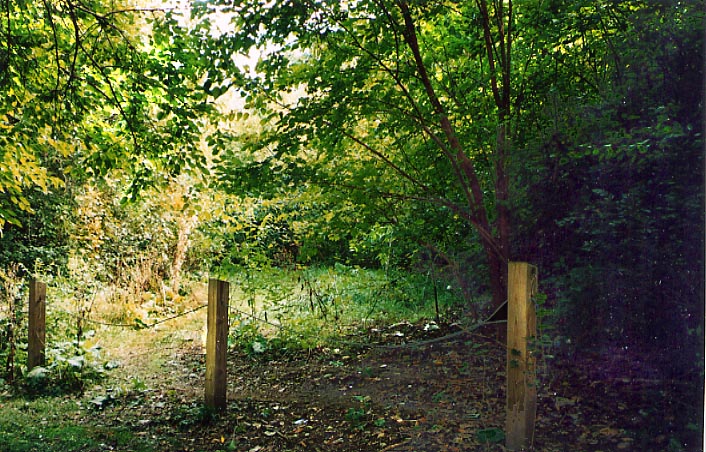 Path for old Mound St, before the innerbelt?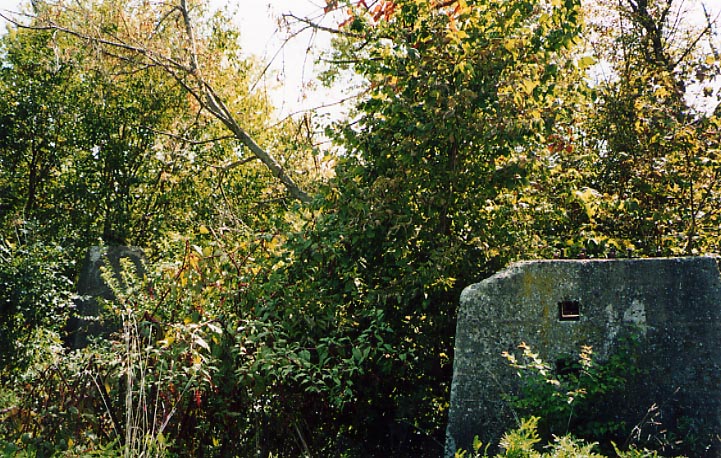 Possible path for old Mound St across the Scioto?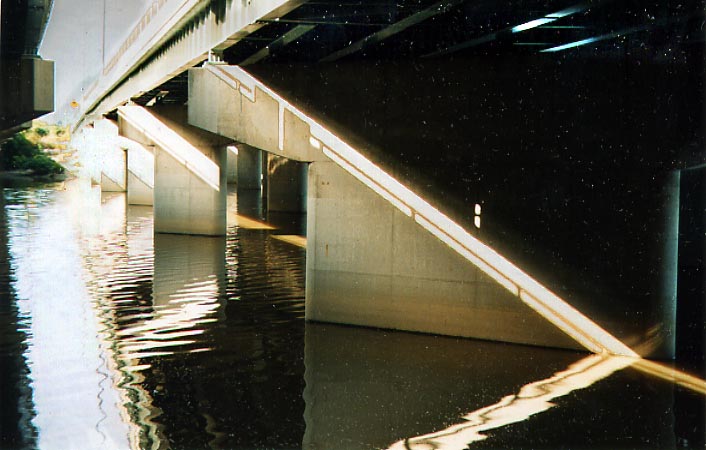 This bridge is for I-70, it has nothing to do with Mound St (other than Mound St used to cross (near?) here).
But I like the composition of the supports and the light.
---
Page created on November 26, 2003
Questions and comments can be sent to Sandor Gulyas
Return to Bridges of Columbus