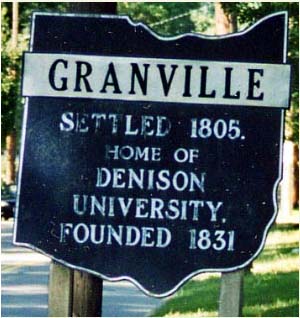 And More...
---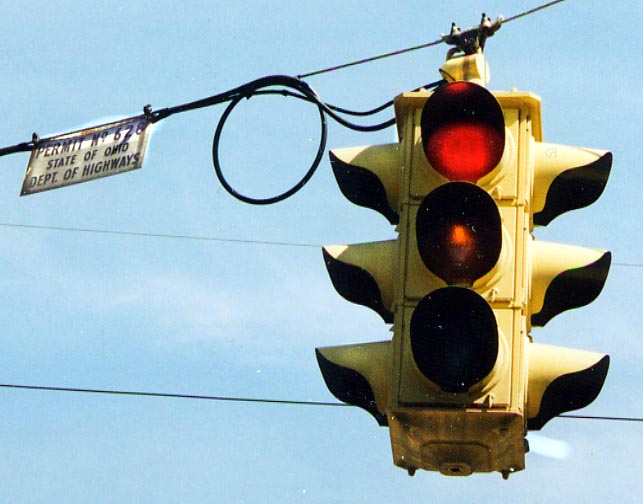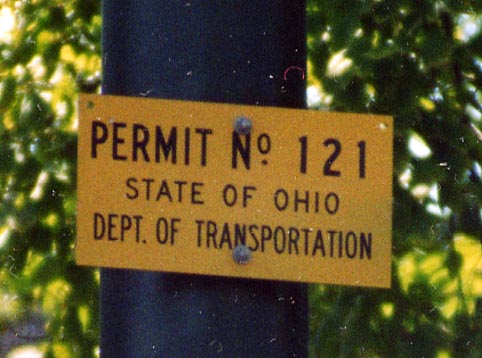 I think I finally got a clear photo of an Ohio traffic light permit. The one on the top goes back to the pre-ODOT days (note Dept. of Highways) along with the one piece 4-way 3 signal apparatus above on the eastside of downtown Granville. The bottom permit photo caught my attention for several reasons. First, it's yellow. All the older TL permits I've seen were white. Second, ODOT gave this permit. I've not noticed any TL permits from ODOT posted before. The yellow permit is located on the west side of downtown Granville.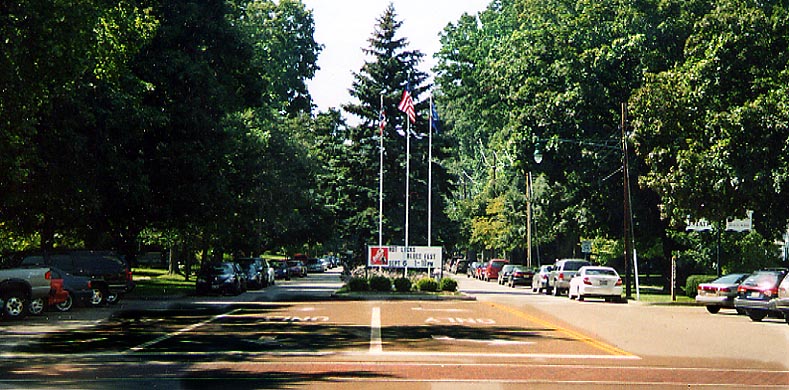 An one lane (in each direction) boulevard. Actually I think the banner in the middle of the street was what drew me to take this photo.
On old OH 16/37, through the Dennison University campus in "West" Granville.
Hot Licks Blues Festival says hi to Roadfan.com! Another interesting feature (if you can pick it out of the crowd) is the crosswalk signal there in the middle (of the would be street)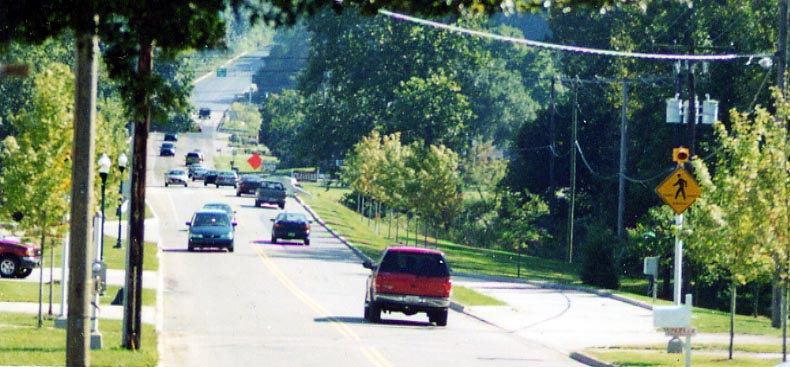 Way down yonder you can see the interchange for Oh 16/37/661. That would be the southern terminus for Oh 661 (which used to end in Granville before the Newark Expressway was built).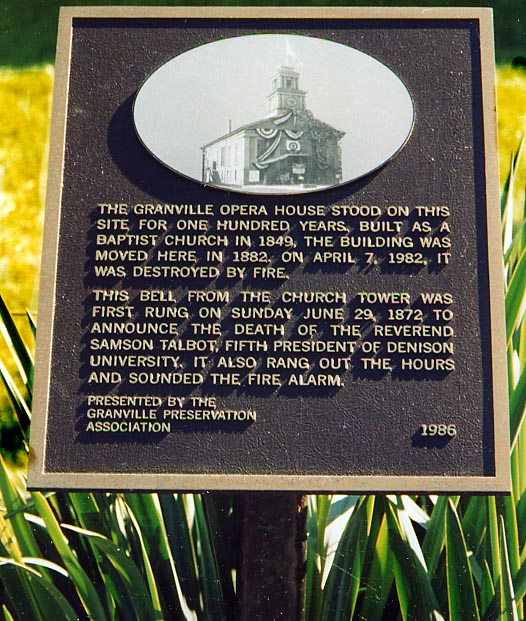 The plaque above and the bell in this picture coinside with one another. The bell is the last remnant of an old Opera House that used to stand on the location of the park in the photo.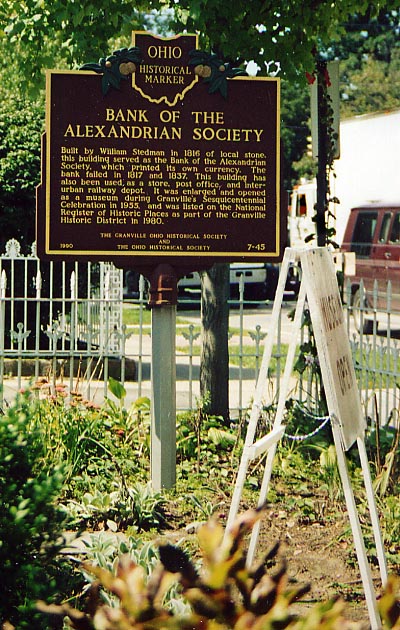 The Building mentioned in the marker, on the left, has served several functions over the years from bank to store to post office to railroad depot to now a museum (since 1955).
A very interesting place (and the operators are very knowledgeable and kind!)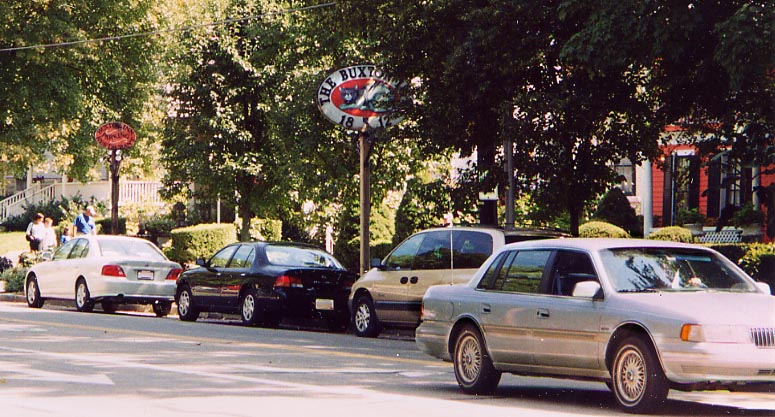 I don't know anything about the Buxton Inn. I just found the two signs for the inn to be interesting both in design and how they stick out compared to the downtown area behind me (to the east of the Buxton Inn).
---
All photos on this page were taken on September 6, 2003 (while attending the Hot Licks Blues Festival)
Webpage created on December 13, 2003
Questions, comments, and submissions can be sent to Sandor Gulyas
Return to Licking County Photos