Located near the Bedford/Somerset County Line on the Somerset County side, this location has long been a tricky location for travelers to go by. Later on this location held a hotel that operated for over 50 years. In 2001, "The Ship Hotel " became no more (see below)
---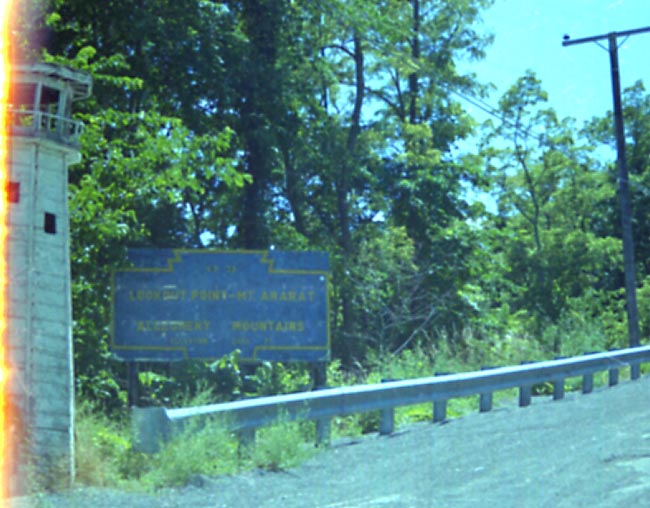 2nd generation marker for said hill. From 2000 trip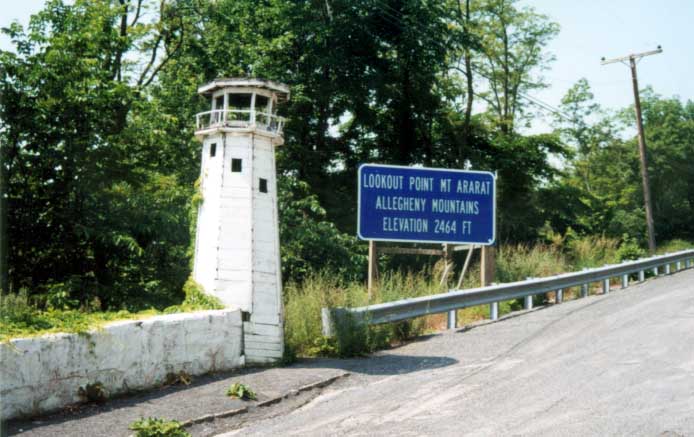 3rd Generation marker from 2002 trip

SS Grand View Point Motel & Restaurant. On Mt. Ararat (from July 2000). The last owners put the brown wood siding on it and renamed it Noah's Ark (Note red neon sign in the middle of photo). Been abandoned for over 20 years now. [More photos by Barb B -- MGF]
The views from the SS Grand View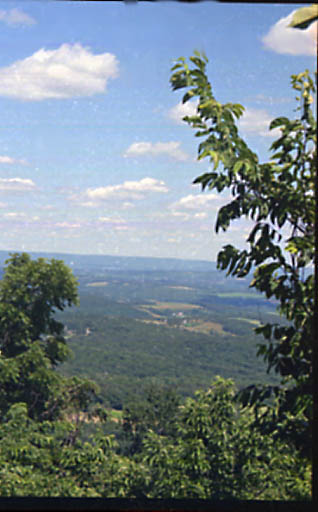 looking south.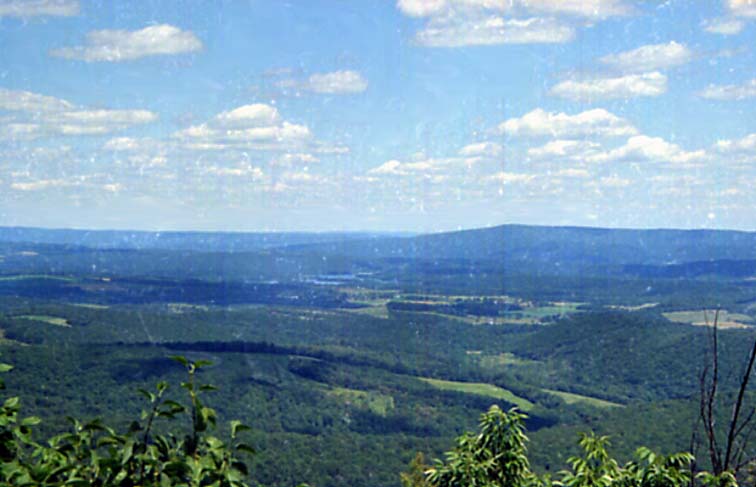 Same as above, except I'm looking more south-easterly now.
The S.S. Grand View burned to the ground October 26, 2001 (Pittsburgh Post-Gazette article); and there are plans to build a 1/10 replica on the site
(Pittsburgh Post-Gazette article thanks to Barb Bee again)

The following are pictures Sandor took in July 2002, after the demise of the SS Grand View.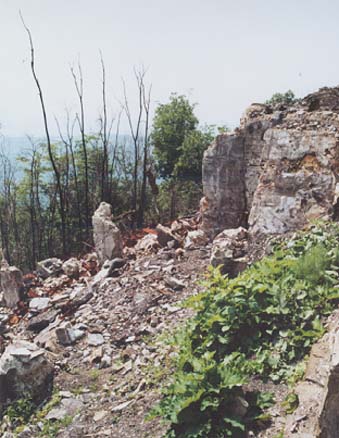 Ship rubble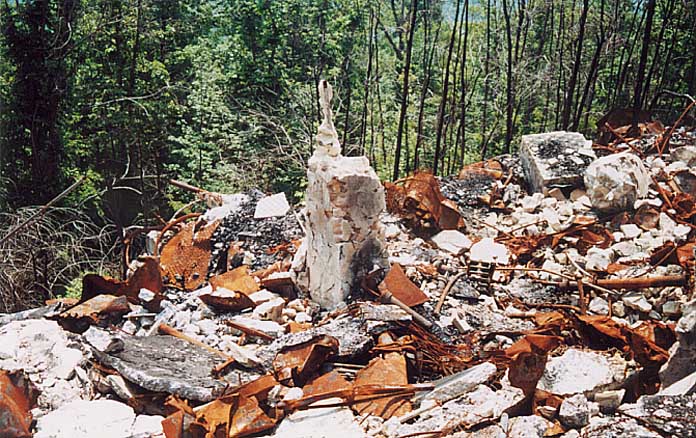 Closeup of remains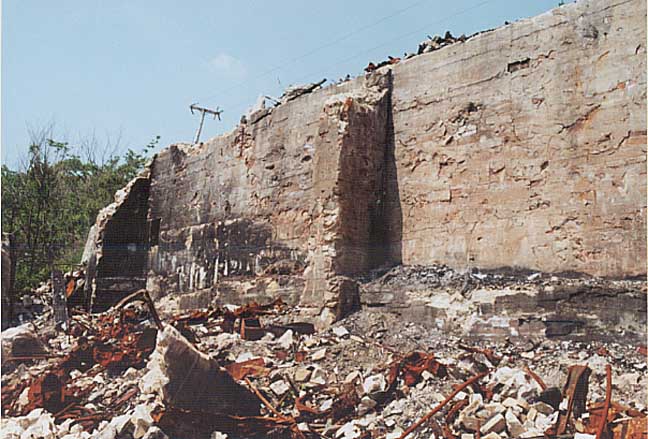 Retaining Wall Looking up towards US 30.

Grand Point View today. Less obstructed view, but damn the haze that day (also on the 7 Mile Stretch photo as well)!

Unaffected items from the fire that I noted on the July 2002 trip.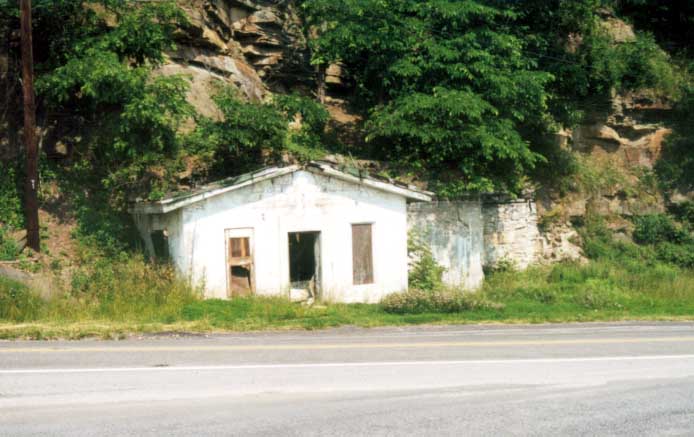 This building was used as a gas station to support the hotel (on the other side of the road). on the "north" shoulder of US 30 at Lookout Point (thanks to Qman49 for this info).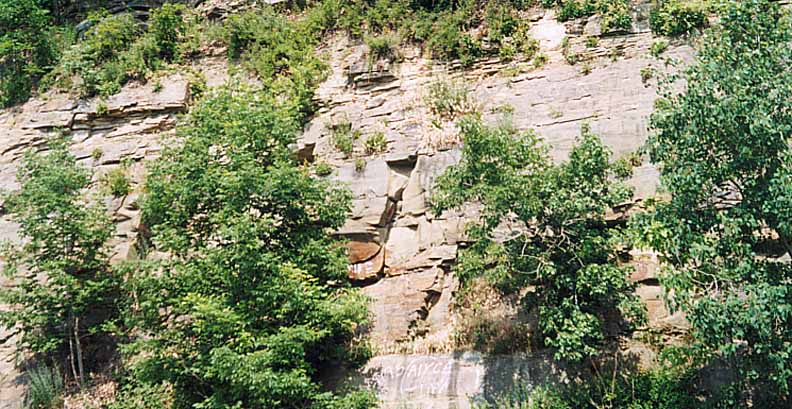 I also noted some graffiti along these cliffs just before the turn for Lookout Point.
---
Page created on July 2, 2003 / last updated on June 29,2006
Questions, comments, and submissions can be sent to Sandor Gulyas
Return to Somerset-Bedford Cos | Return to the Pennsylvania Lincoln Hwy. Page