Middle Geauga County
---
Huntsburg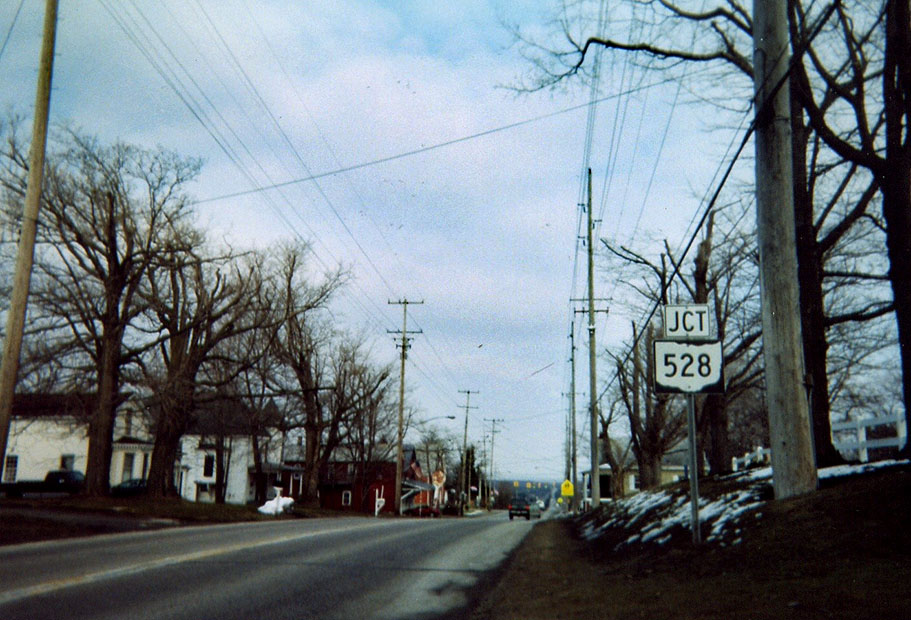 (East) Claridon Elementary School
I thought suburbia was supposed to be well off. Claridon elementary is where Sandor started his public schooling. Claridon Elementary was closed by the Berkshire School District in 2005.
Middlefield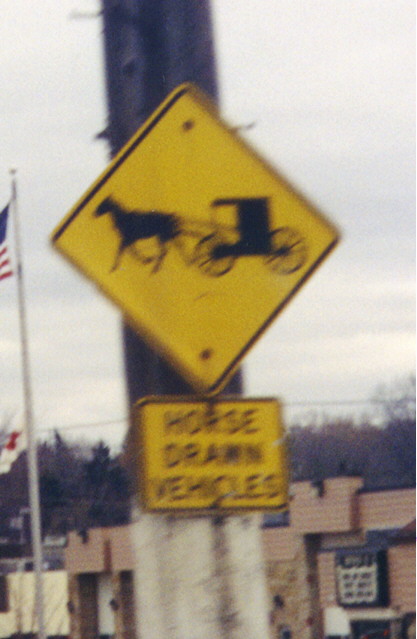 When people think of Amish Country in Ohio, they usually think of the large Amish area in Holmes County. However, there is a sizeable Amish settlement in Northeast Ohio, located in and around the village of Middlefield. Signs like these are commonly found on the highways in the region.
More information on the Amish: FAQ (Amish.net) | National Plain Community Directory (Not working as of now) | Top 4 population ranking
On Ohio 608 Southbound, just north of Ohio 87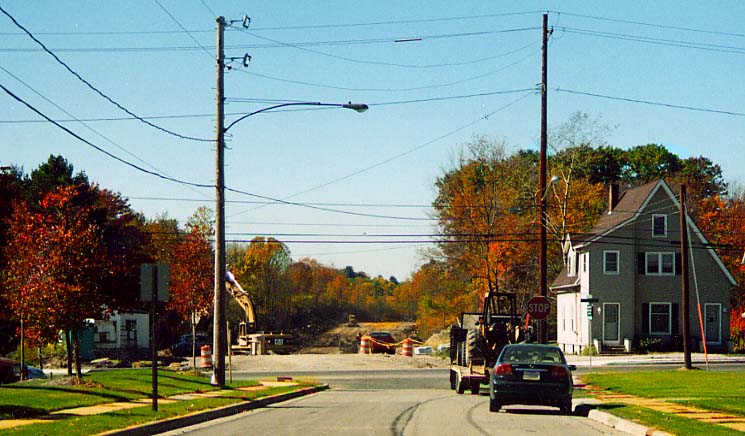 The photo (taken in September, 2003) above shows construction on a northwest truck bypass of Middlefield which was completed in late December 2003. Tare Creek Parkway, which intersects Ohio Route 608 opposite Button Road (shown above) and runs mostly parallel to Ohio 87, curving south to end at that highway at the western village limits, was fully open to automotive and buggy traffic, with only minor fixes to be done. This article link discusses the by-pass before and this article link discusses the by-pass opening. Also check the official Middlefield website Announcements page.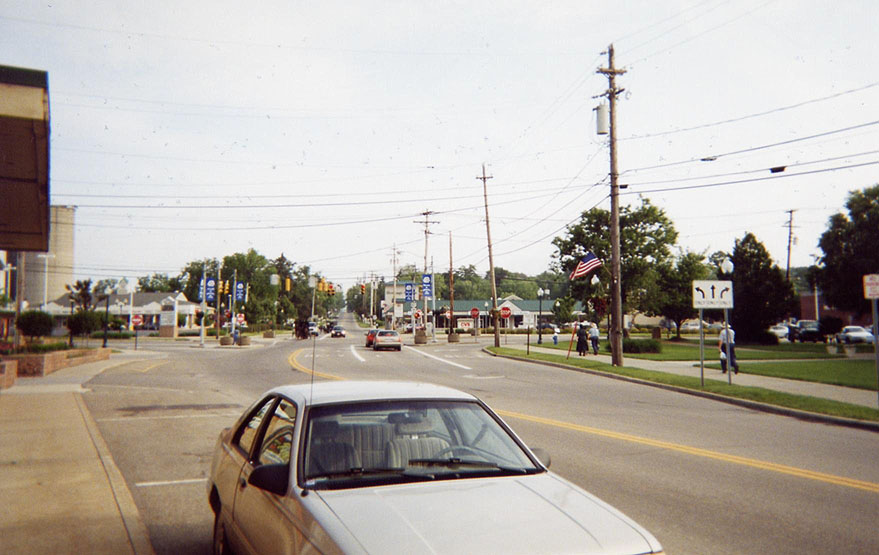 Burton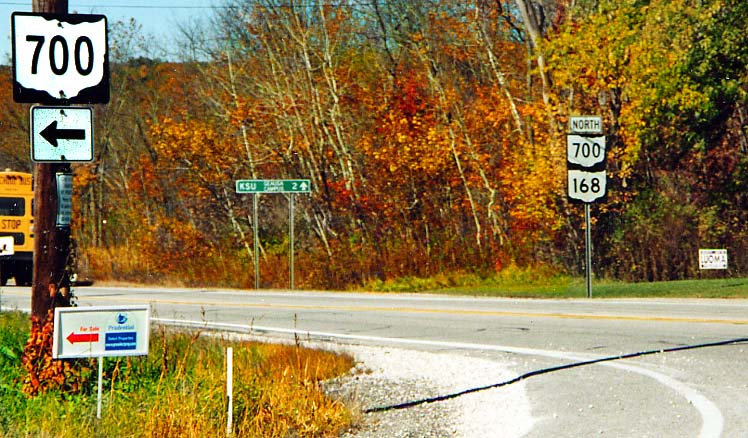 In case there was any doubt, Oh 700 does continue north on into Burton, and not end at Oh 168 to the south of Burton.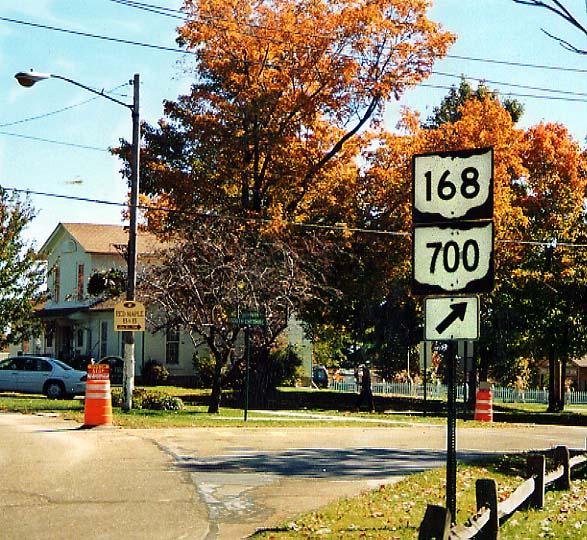 The north end of Oh 168 and Oh 700 at Oh 87 and Burton town square. And yes the road around Burton square is designed as a roundabout.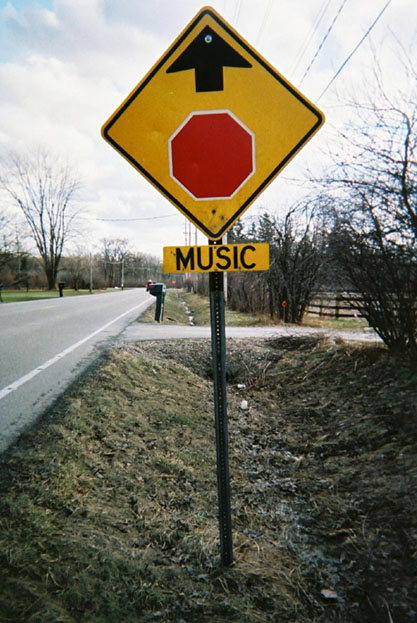 Who says we don't have a sense of humor? With out musical interests (Marc persuing Music Theory, Sandor persuing Geography of Music), we both disagree with the spirit of this sign. But understand the practical need for drivers well being here.
Auburn Rd approaching Music St in Newbury Twp. (Photo taken in 200_)
---
Page created on July 14, 2006
Questions and Comments can be sent to Marc Fannin or Sandor Gulyas
Return to Geauga County Photos