Downtown Cincinnati Photos
---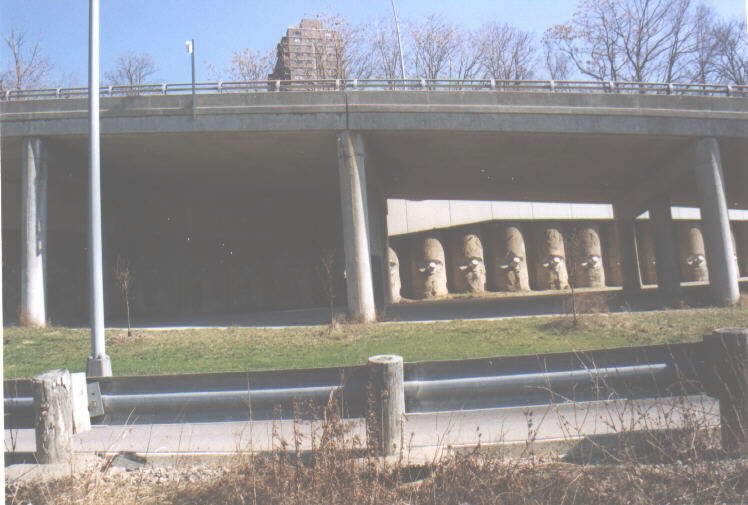 We are exiting off of I-471 and heading towards downtown. The hill in the photo started to slip when the interchange was built years ago, and it had to be BOLTED UP. The "hill" is known as Mount Adams.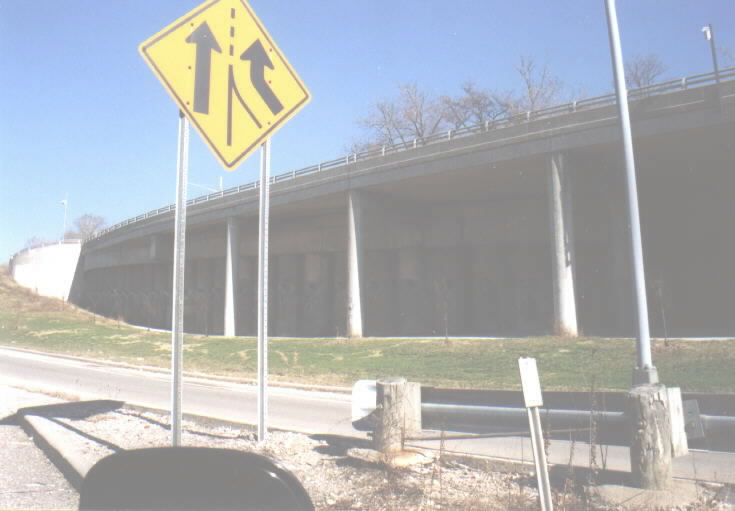 Another shot of the bolted up hill.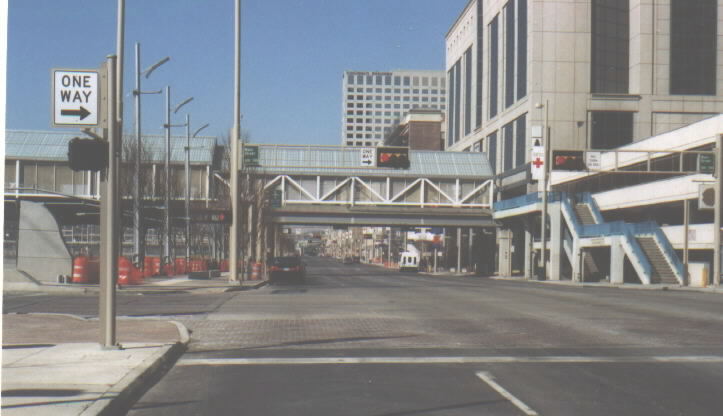 We are now looking west on Third Street. To the left, out of the picture, is the FWW trench. Note the unusual sideways stoplights, used throughout the downtown area.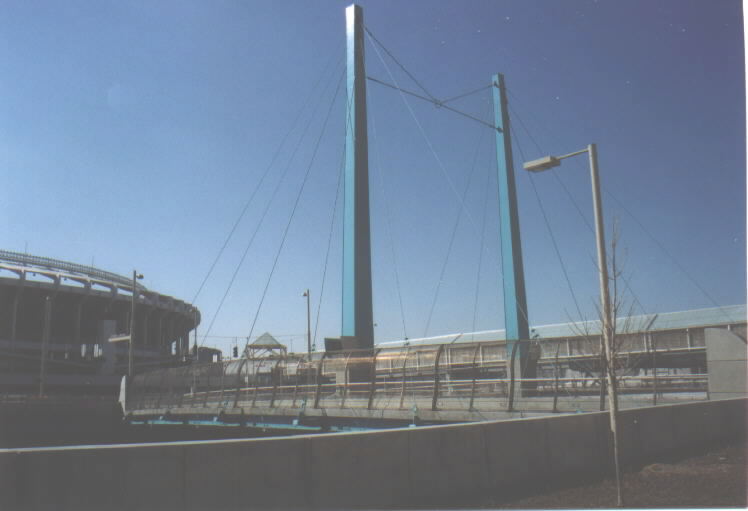 The Main Street Bridge over the FWW trench. The cable structure does help support the bridge, but it was done for the sake of creating a "gateway" to downtown. Cinergy Field (formerly Riverfront Stadium) is on the left side of the photo.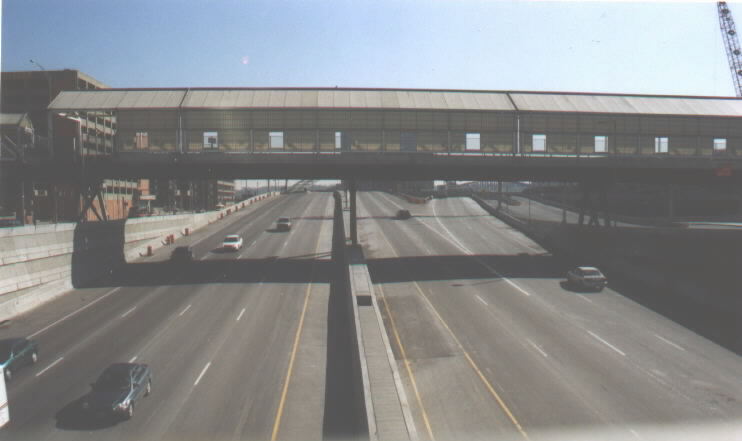 Standing on the Main Street Bridge, looking east. This is where FWW begins to rise out of the trench. The bridge in front of me used to provide access to the stadium.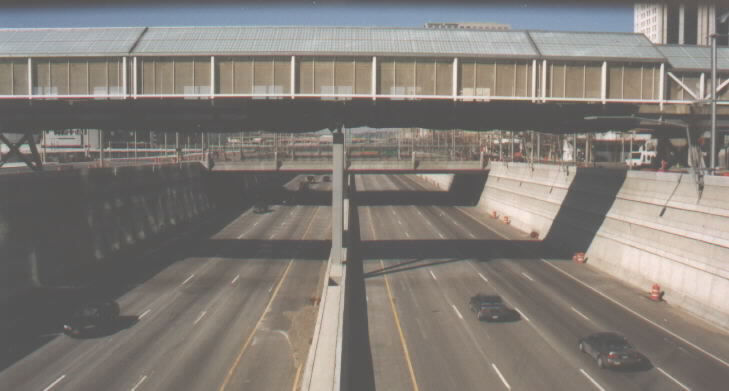 On the same Main Street Bridge, looking west. As for the light traffic, remember that it was Saturday morning.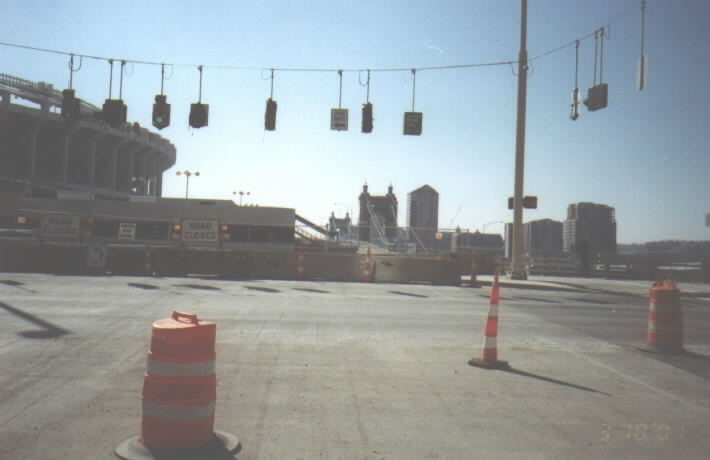 At the end of Main Street. The crossroad is Second Street, an entirely new road that serves as a frontage road for FWW traffic. Cincinnati no longer has a First Street.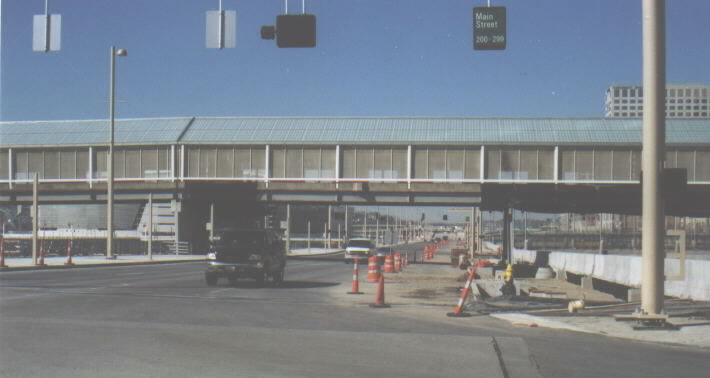 Looking westbound on Second Street.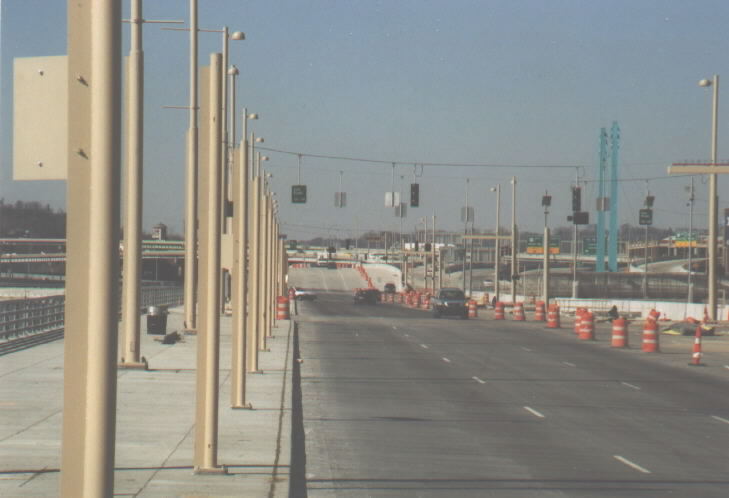 Again looking westbound on Second Street.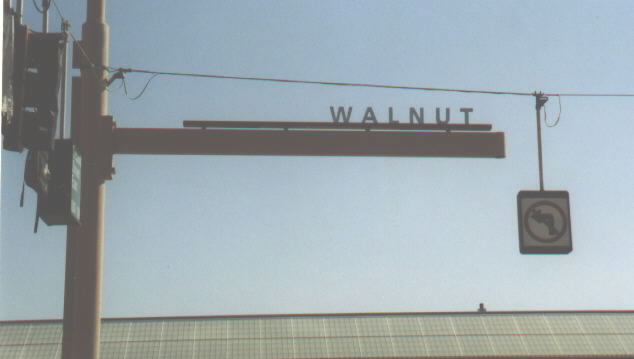 New type of street signage used around the rebuilt FWW area.
What's wrong with this picture? Yep - the BGS is facing the wrong way on a one-way street. Since I-75 is behind me, I'm guessing the sign was rotated at one time. The green van in the picture is my mom's - she was nice enough to drive me around so I wouldn't have to shoot pictures and drive at the same time.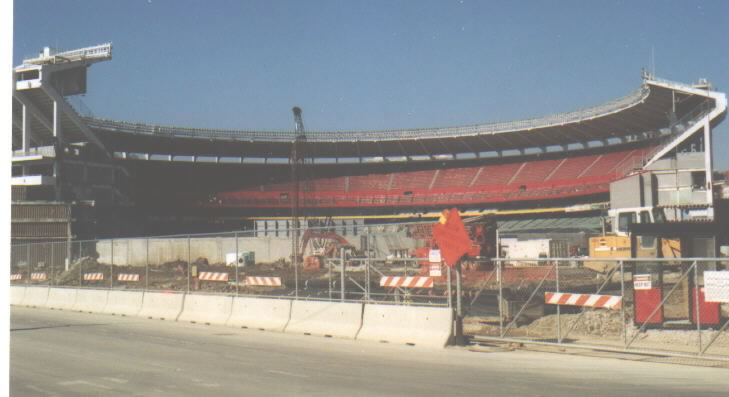 A non-roadgeek shot that I couldn't resist. This is Cinergy Field/Riverfront Stadium being partially torn down to make room for construction of the Reds' new ballpark.
Signage in downtown Cincinnati. The "Watch for emergency vehicle when flashing" lights seem to flash on many occasions when there are no emergency vehicles in sight.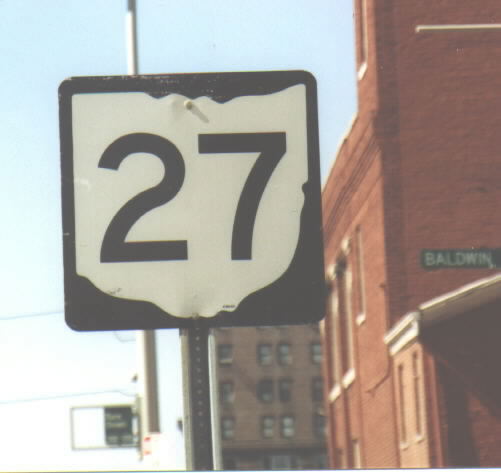 Sign mistake. This is on Central Parkway, a main downtown road built on top of a filled-in, 19th century canal. This should be US 27, not SR 27.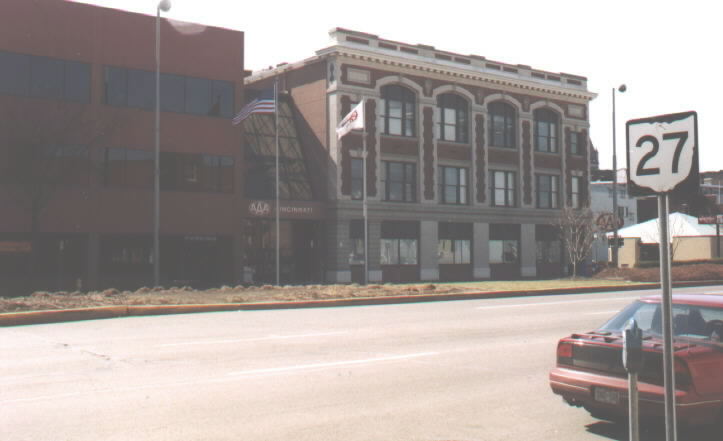 …And look what is across the street from the mistake - the Cincinnati AAA headquarters!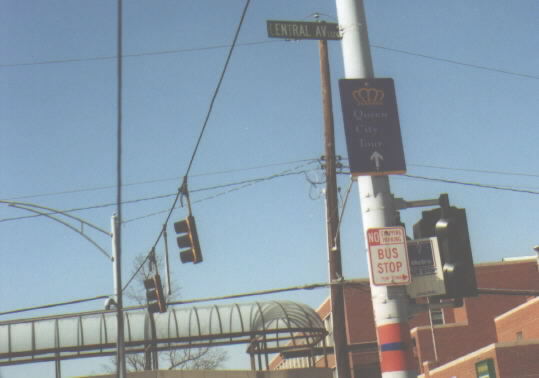 The "Queen City Tour" takes drivers around the downtown area of the Queen City - Cincinnati - and is marked with these signs.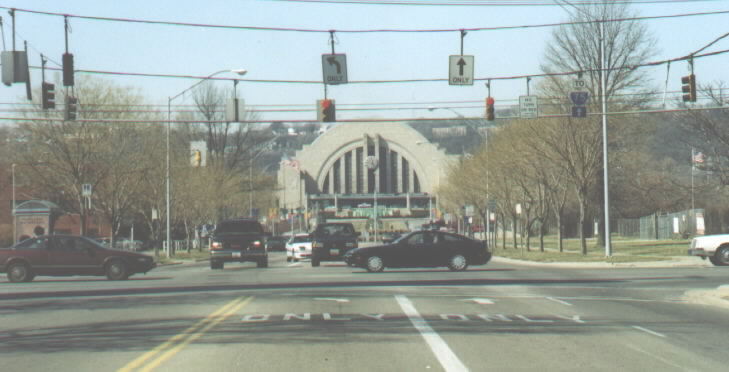 Looking down Ezzard Charles Drive and Cincinnati's Union Terminal, which now houses several museums. Note the black-on-white "TO" banner on the hanging I-75 shield. Cincinnati often uses these instead of the proper interstate banners. At least they used the correct arrow this time…
---
Page created on December16, 2002
Questions and Comments can be directed to Pete Jenior
Return to Pete Jenior's Cincy Tour