Downtown Akron
---


The Akron skyline (from along I-76/77)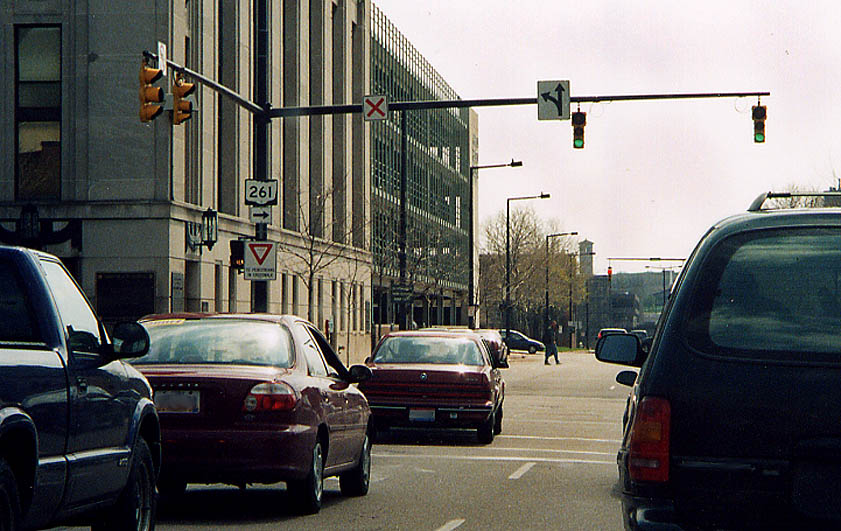 Similar to the "X" at Central Interchange [see 76-77 page], but this one is at an intersection in downtown Akron. The inner most lane is for parking. Thomas Fritsch of the Akron Metropolitan Area Transportation Study metropolitan planning organization says "Not many cars park here and unless the city puts traffic cones at the intersection in this lane, it is used for left turns. This used to be a double left turn." Near southend of Downtown Akron.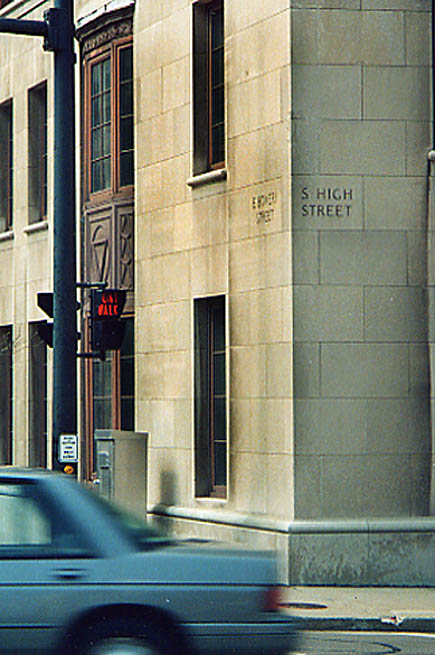 Don't change the street names. I don't know if Akron could afford to sandblast the name(s) off.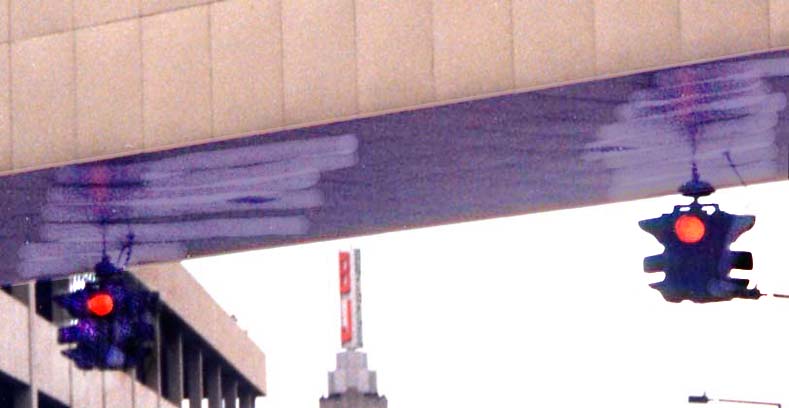 These Akron traffic lights are suspended from a walkway connecting two buildings in the downtown West Campus of the University of Akron. (Note: UAkron student Steve Hanudel reports that these signals were replaced with more conventional signals sometime during fall of 2000.) On South High Street Southbound at East State Street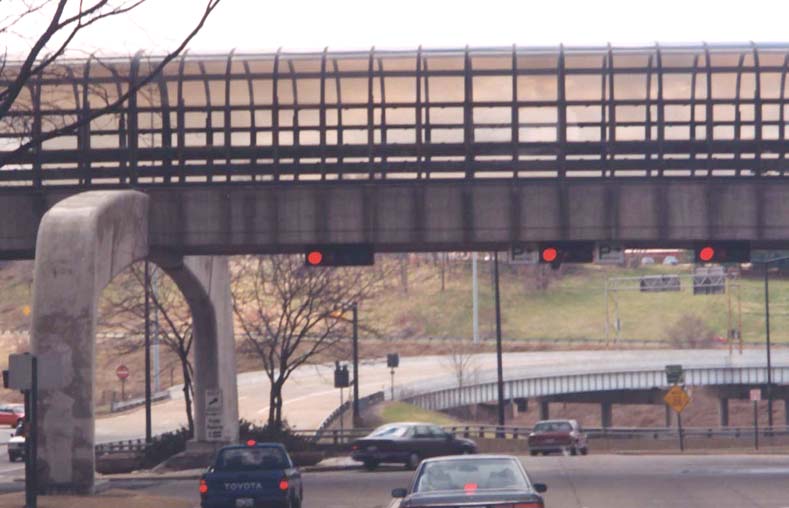 It's hard to tell from this photo, but the horizontal traffic lights pictured have a strange look to them, even for Akron. The corresponding lights for cross-traffic (the exit from a parking garage on the left) are European-style. On Mill Street Westbound approaching Ohio 59/Martin Luther King Jr. Freeway (see Oh 59 page).
---
Page created on December 28, 2002/Last revised October 28, 2003
Questions and comments can be sent to Sandor Gulyas or Marc Fannin (alternate)
Return to Akron Virtual Roadtrip