(Cincinnati) Eastern Suburbs Photos
---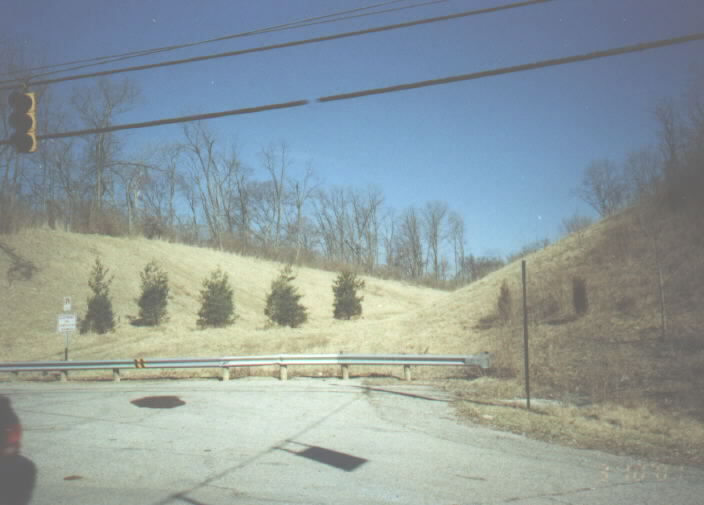 In Anderson Township, the suburb where I live. This shot is from Clough Road looking north at the right of way for Five Mile Road. Five Mile Road is a 4 lane divided road that connects Clough Road and Beechmont Avenue (SR 125) to I-275. The road was supposed to go north from here up to SR 32 and US 50, but NIMBYs managed to block the extension.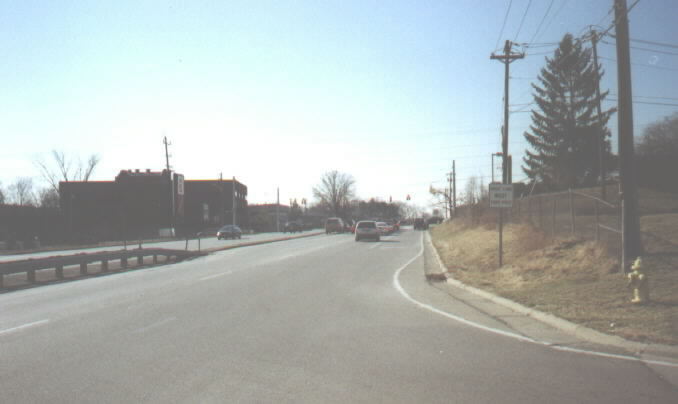 Heading south on Five Mile Road approaching the intersection with Beechmont Avenue (SR 125). To the left is an older mall, Beechmont Mall. This intersection usually ranks as the busiest in Hamilton County. Beechmont Avenue is the "main drag" of Anderson Township and has many businesses, traffic, and stoplights.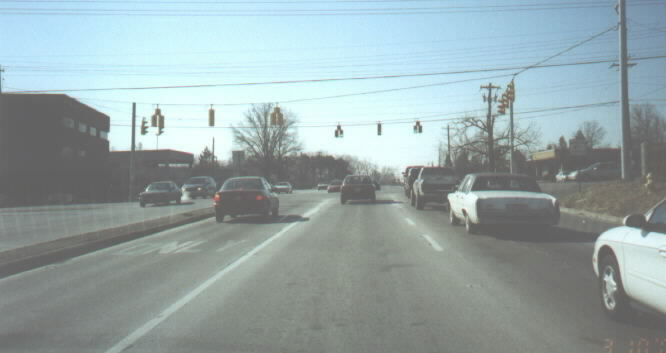 A closer view of the intersection.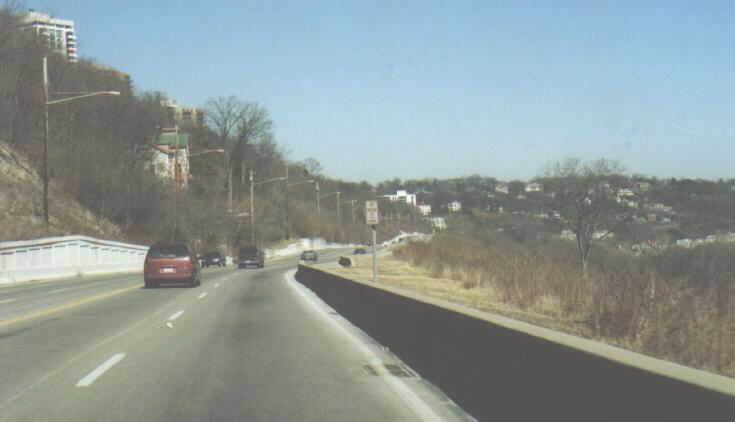 Having left downtown, we are now returning to the eastern suburbs on Columbia Parkway (US 50). The Ohio River (as well as US 52) is down the hill on the right side. Old suburbs such as Mount Adams are on the left.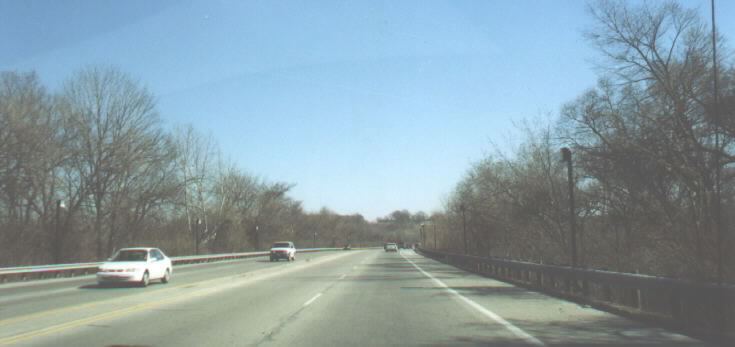 We are now on the Beechmont Levee (SR 125 and SR 32). The levee was a WPA project to protect Lunken Airport from flooding of the Little Miami and Ohio Rivers. The airport is located to the right of this photo. The road is somewhat of a speedtrap and has a 45 mph speed limit.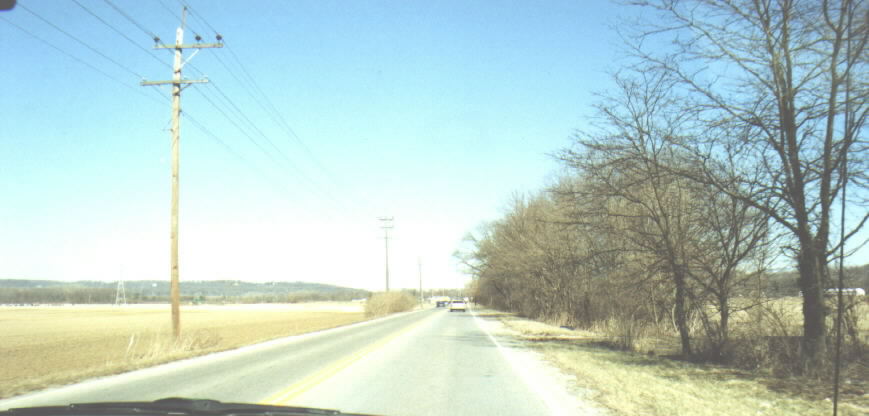 Heading east on SR 32, away from Lunken Airport and the Beechmont Levee and towards the village of Newtown. The road is surrounded by the floodplain of the Little Miami River and has to be closed due to high water once every few years.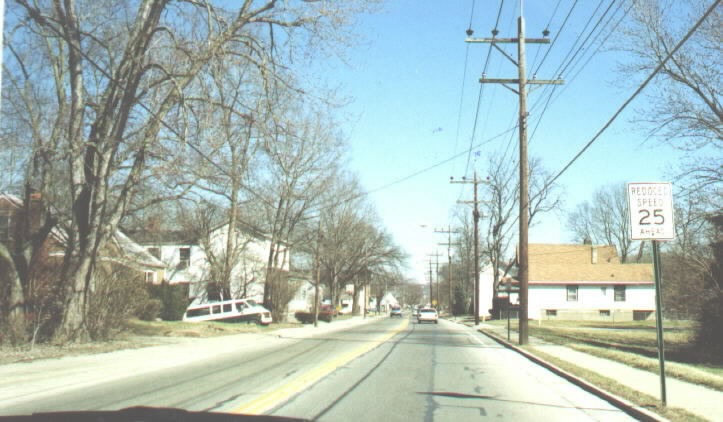 Still on SR 32 in the village of Newtown. This town gets clogged with traffic in the afternoon and eventually will be bypassed with a new alignment of SR 32. The village has been an obstacle to widening SR 32.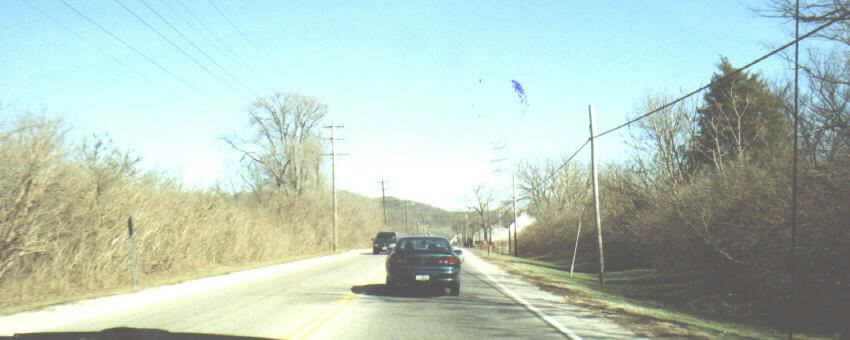 A shot of SR 32 east of Newtown. Gravel quarries are on either side of the road.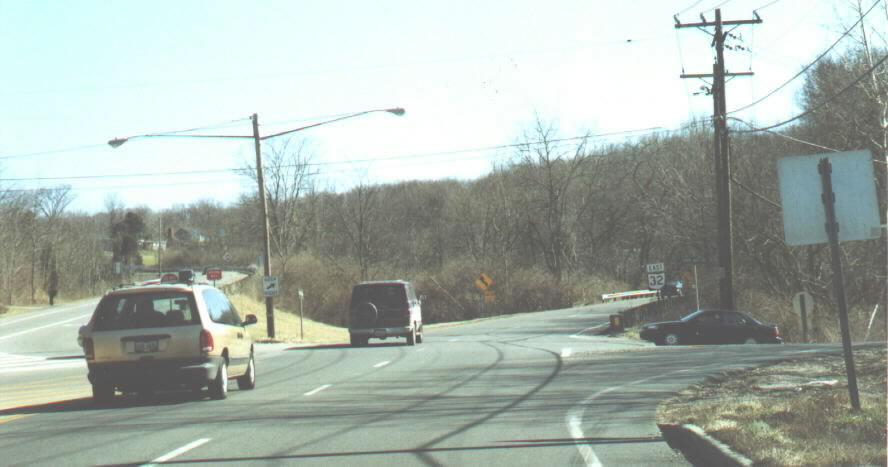 This is the point where SR 32 opens up to 4 lanes. The "island" in the middle of the road and photo contains several houses. The road on the right (Eight Mile Road) leads to my neighborhood.
---
Page created on December 14, 2002
Questions and comments can be directed to Pete Jenior
Return to Pete Jenior's Cincy Photos