---
Before the Lincoln Highway followed US 30 and went straight across the land (with nary a turn) from Upper Sandusky to Delphos, it took a southerly arc through Forest, Ada, and Lima before heading back northwest to Delphos, Van Wert, and on into Indiana. This "original" 1913 route last till 1919 when the current routing went into effect (though not named as US 30(N) till 1931). I attempted to cover this route in April, 2003 and photograph the features along the way.
Michael Buettner has attempted to map out the 1913 route on these maps: Upper Sandusky to Forest | Forest to Ada | Ada to Lima | Lima to Delphos
Downtown Forest, Ohio. How could someone misalign a 4 directional traffic light (look at the traffic light on the left)?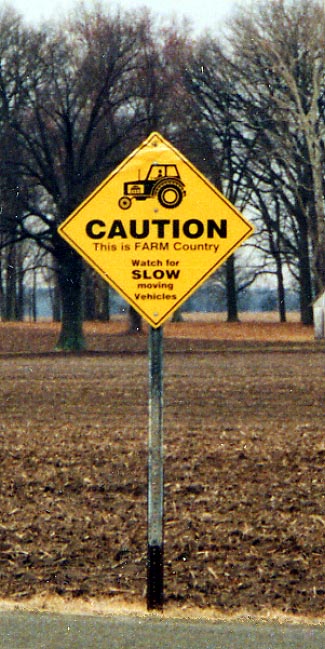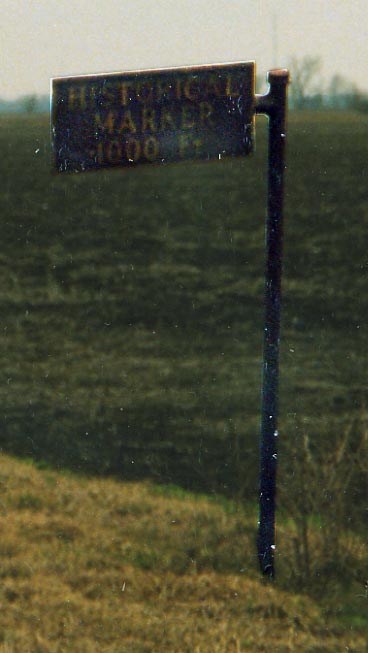 Left Photo: New style of farm machinery caution signs? I saw several of these along Oh 81 between Forest and Lima, but not anywhere in Ohio
Right Photo: Old style of Historical Marker Ahead sign. No wonder these got replaced since the 1960s, small and now rusted dark it takes a trained eye to catch these now (and a little bit of luck on top of that). Along Oh 81 between Forest and Dunkirk
Silly camera trick. I was trying to photograph the Oh 81 shield reflection off my mirror as to have it read Oh 18. Diffused light and car vibrations sort of ruined the photo (and I probally could of done this on Photoshop with less effort). Oh 81 near Dola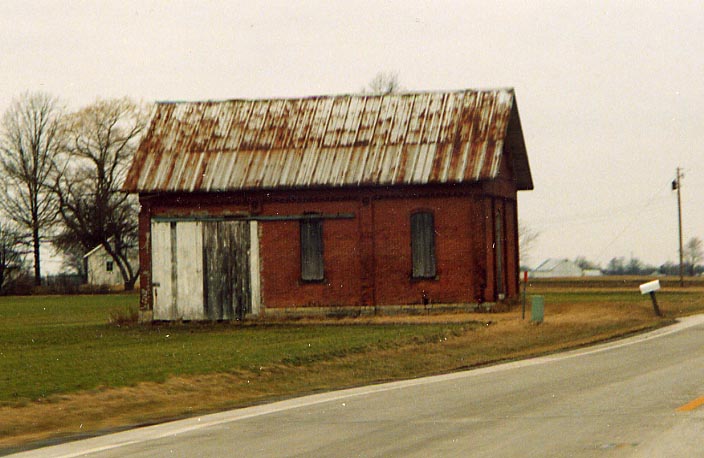 Old schoolhouse along the way.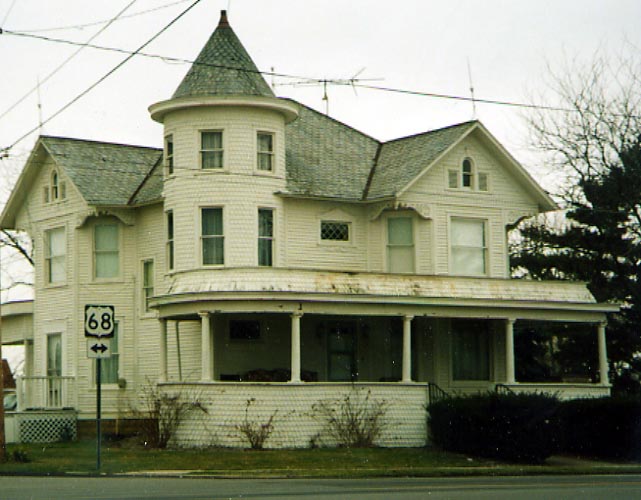 I don't if there is any historical significance with this house. Looking back, I believe the turet in the front was what attracted me to it. Oh 81 @ US 68 in Dunkirk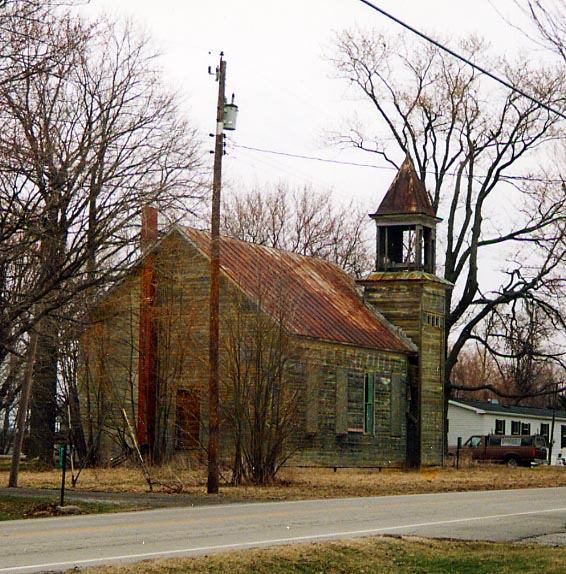 Abandoned and gutted church along Oh 81 near Dola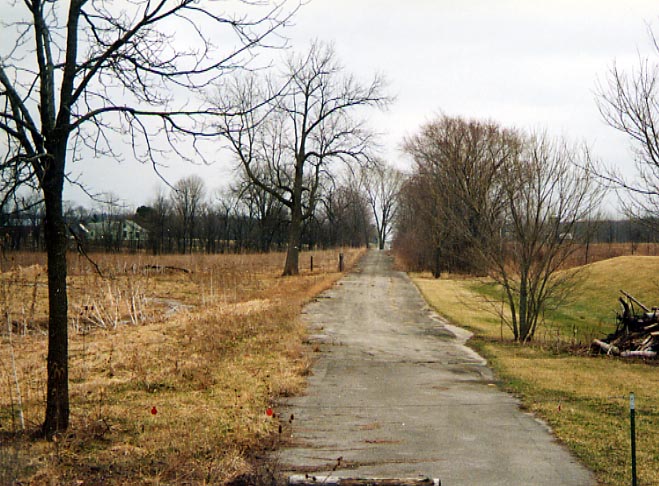 Abandoned section of Oh 81 between Ada and Lima. This was abandoned as part of removing two 90 degee turns for two 45 degree turns and a through road.
Old bridge and high water near Oh 81 between Ada and Lima
Cannon guarding the Allen County (Lima) Courthouse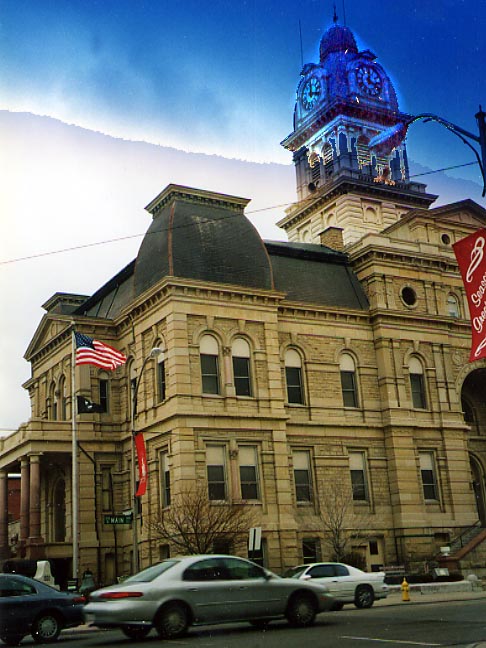 Profile shot of the Allen County Courthouse. The blue at the top is from my windshield, not any film or Photoshop error.
I guess Oh 309 doesn't end at US 30 on the eastside of Delphos afterall. I'm not sure why ODOT decided to truncated the route here. Oh 309 (actually US 30-S) used to continue straight on into Delphos, but was rerouted here to the US 30 expressway just a couple of miles north.
---
All Photos on this page were taken in April, 2003
Page created on February 14, 2004
Questions, comments, and submissions can be sent to Sandor Gulyas
Return to the Ohio Lincoln Highway Page | Western Ohio Lincoln Highway Photo Page | Lincoln Highway in Wyandot County