Via Colori
(AKA The I-670 Opening Party)
---
Back on September 14 & 15, 2003, there was a party thrown for completion of I-670 in Columbus. Food & Music was plenty and for the dramatic twist on festivities, three foot by three foot squares were marked along the asphalt for people to do various artistic renderings (in chalk and pastels) on.
Among the musicians there (Saturday night) was a friend of mine, Sean Carney (we're both with the Columbus Blues Alliance) with his band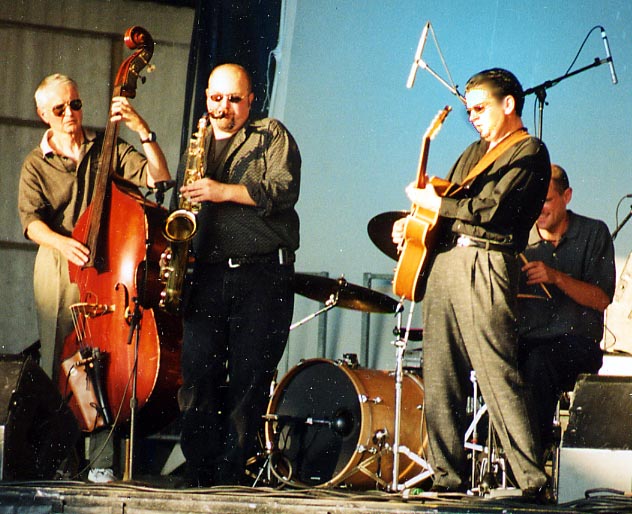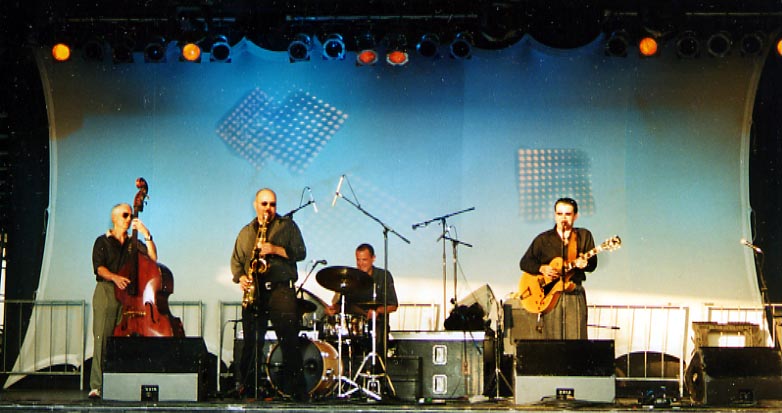 Shaun is the one on the far right with the fat-bodied Gibson guitar.
To quote Bono, from Rattle & Hum, "Rock n' Roll (err, the Blues) stops the traffic." P.S. The stage is under the High St cap.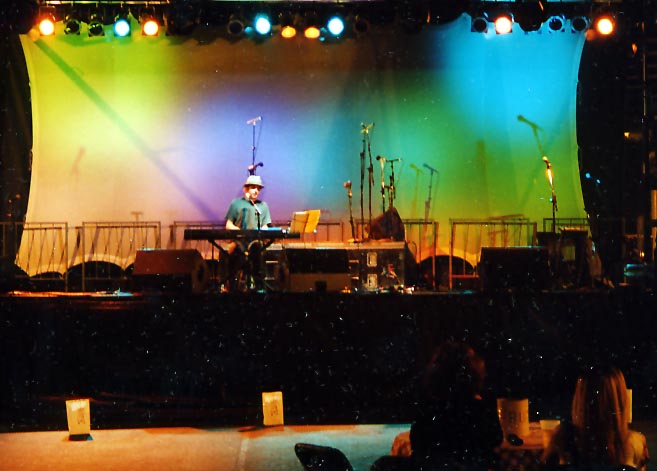 Unfortunetly, I don't know who this person was (he came on one act after Shaun). Harold Chickmeister (of Royal Cressent Mob and Howlin' Maggie fame)?
At the other end of the collection of festivities was Maos Altas, a Brazilian-style samba ensemble.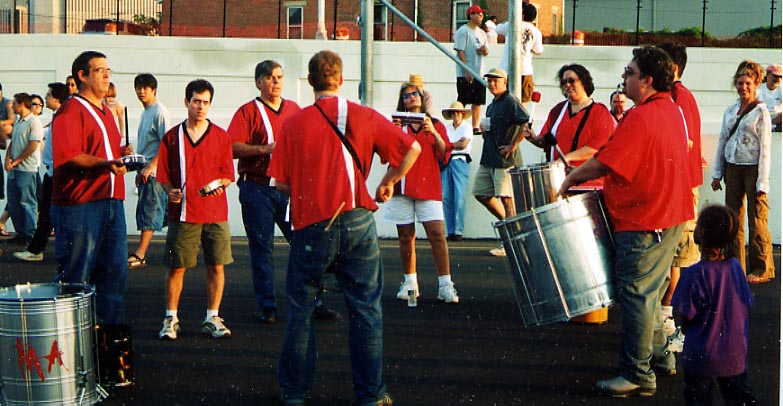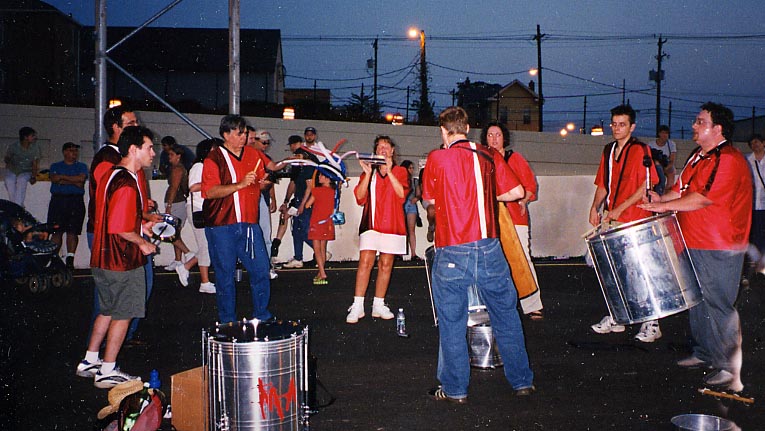 In between it all, a bunch of people were soaking up the scene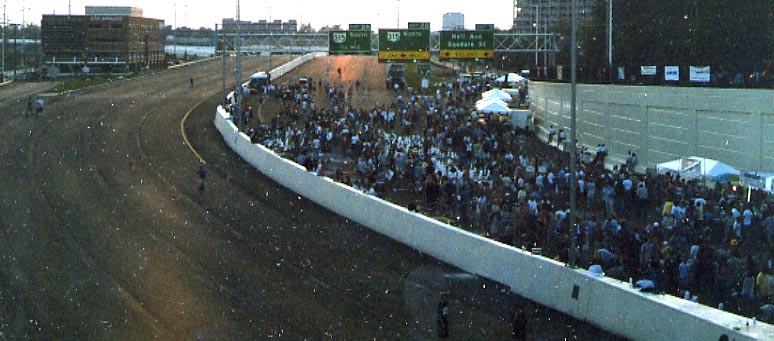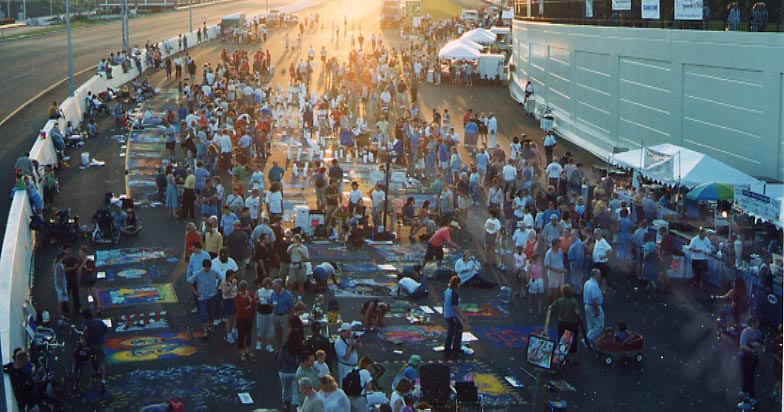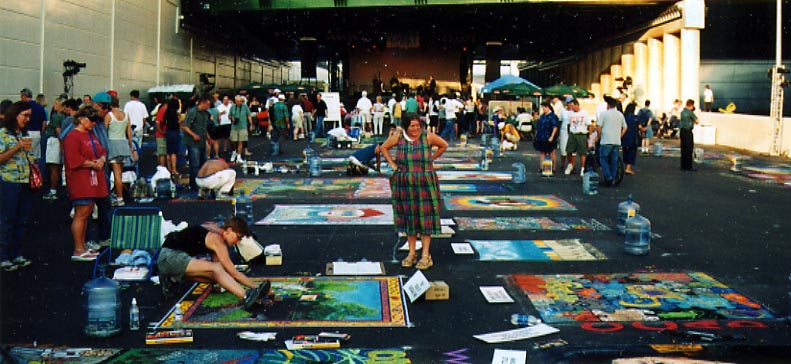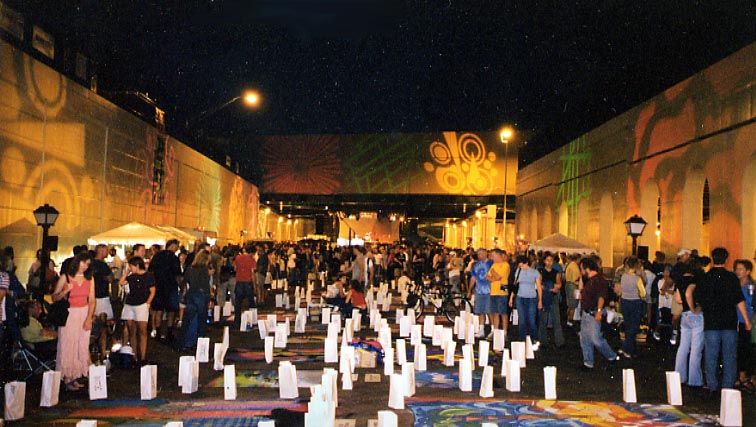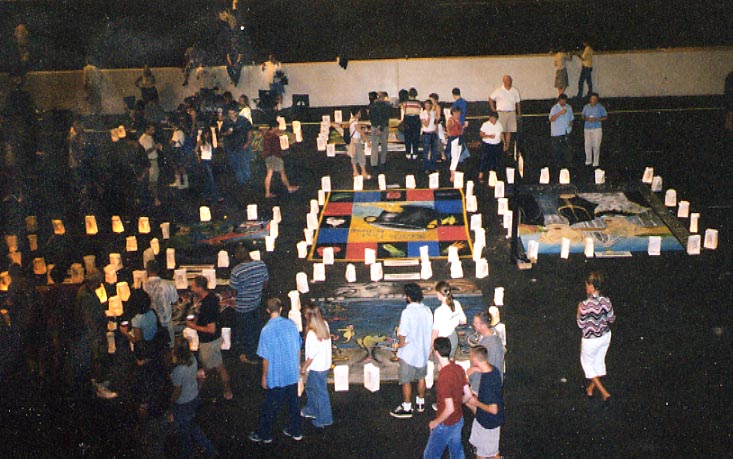 Someone had this idea of doing luminaries for all the artwork. Alas, due to all the other lighting in the area, the effect was minimal.
Continue on to this next page for some of the "Square" artwork
Another Ohio State Geography Graduate has some material from Via Colori as well
---
Page created on September 11, 2003/ last updated on March 30, 2005
Questions and comments can be directed to Sandor Gulyas
Return to the I-670 index page