Other Indiana Road Photos
Material that doesn't fit the subject matter of our other Indiana pages
---
Eastern Indiana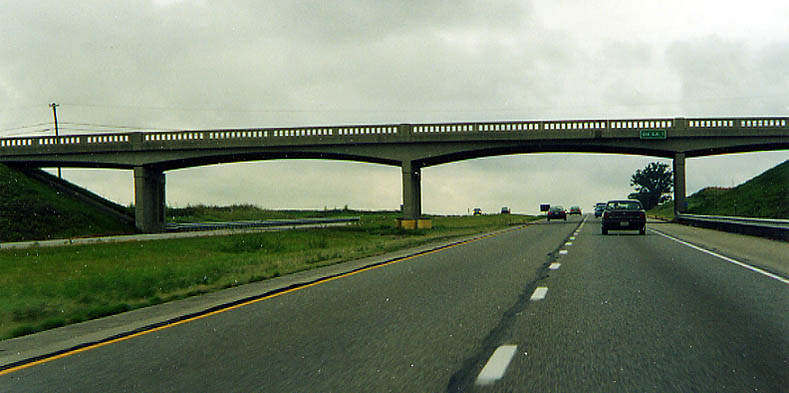 Here's a relic from the dawn of the interstate age. At least Indiana built I-70 right so bridges like this wouldn't have to be replaced if the interstate need to be widened. Though, I have to ask, why did Ind. 1 have to be moved? I-70 @ Old S.R. 1 in Eastern Indiana
Indianapolis
Signage for the new and improved interchange between I-70 and I-465 on the eastside of Indianapolis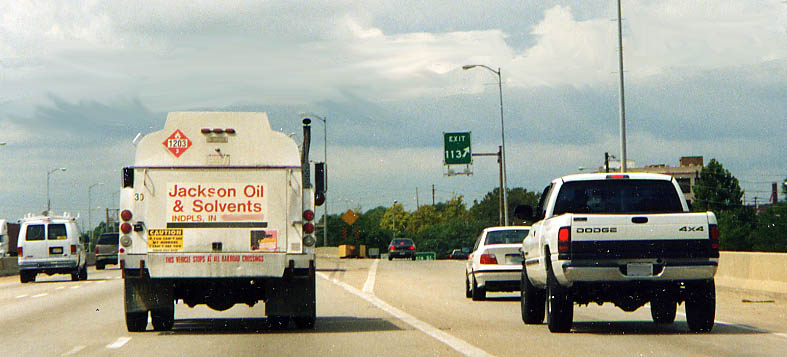 Instead of putting exit gore sign between the road and the exit ramp, InDOT decided in this instance it would be better to put it above the exit ramp. We have yet to see this at any other place in our travels. I-65 @ Meridian St (US 31), north of Downtown Indianapolis.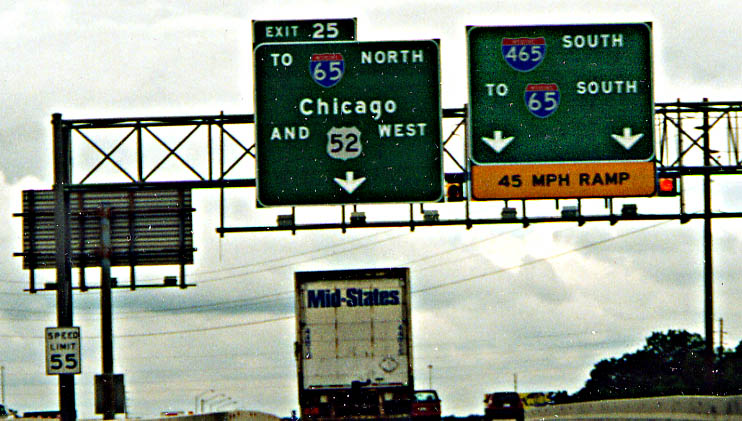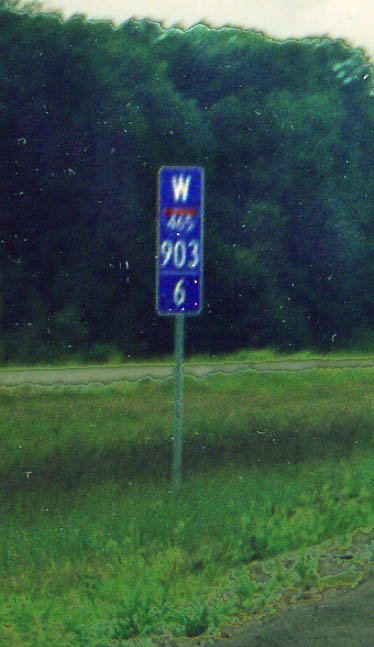 Now the photo above and to the left were taken back in August of 2001, before the NW extension of I-465 was changed to I-865. I guess one could say the through route on that stub would of been US 52 (it's still there).
To differentiate the NW connector milage from I-465's mainline milage, it was numbered in the 900s (maybe they meant meters)
This page has photos of the present day signage of what is now I-865.
Northeast Indiana

Another case of Big brother watching out for us. These signs are found along Indiana's long-distance freeways (although we have yet to see them along the Toll Road). This one in particular is along I-469 Southbound outside of Fort Wayne.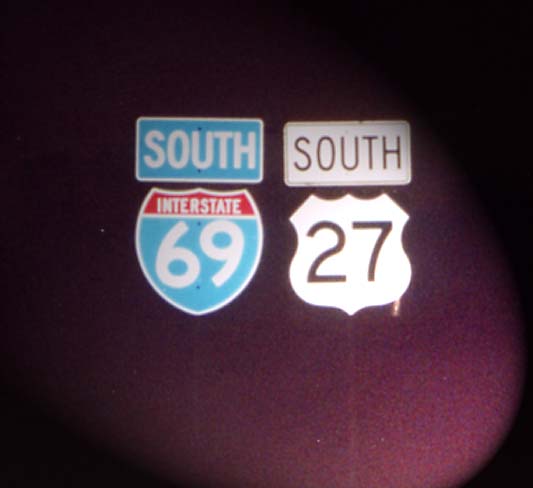 In the late 1990's Indiana and Michigan decided to remove US 27 north of Fort Wayne (go here and here for details). While Michigan still has US 27 posted along I-69, Indiana does not -- except for a handful of places, like this one near Auburn (From Sept. 2000).
---
Page created on May 2, 2004
Questions and comments can be sent to Sandor Gulyas or Marc Fannin
Return to the Indiana index page