Northwest Ashtabula County
---
Ohio 531 & 534 change over in Geneva-on-the-Lake
Ohio 531 Westbound at Ohio 534 (However, why can't you start over on 531, but you can on 534?)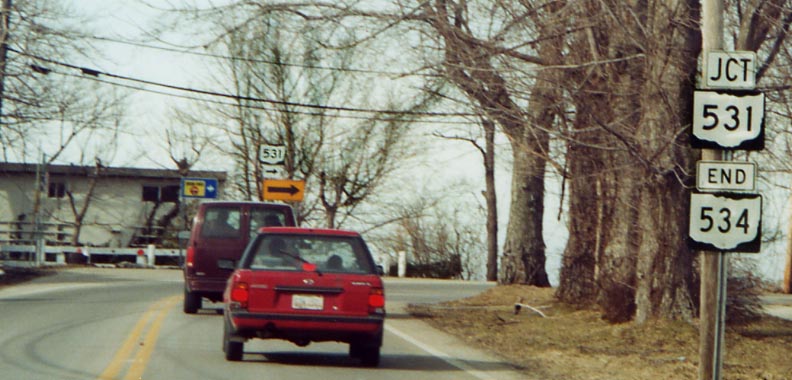 Ohio 534 Northbound at Ohio 531
US 20 and Ohio 534 in Geneva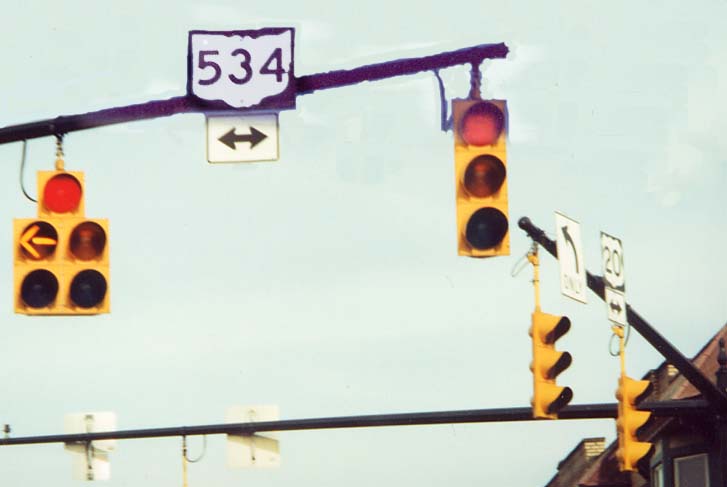 Traffic lights and signs at the US 20 /Ohio 534 intersection

Geneva cityscape along Ohio 534 (includes intersection with US 20)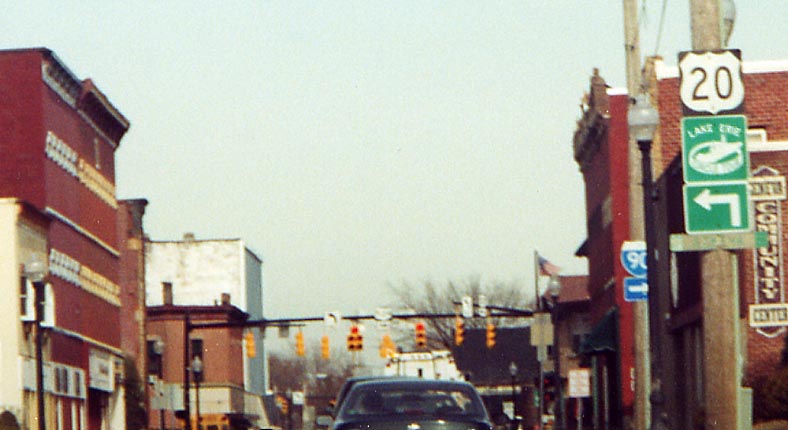 Geneva cityscape along US 20 approaching Ohio 534
Note - The US 20 sign assembly's set-up erroneously implies that US 20 turns onto Ohio 534.

This street's asphalt has warned away to show the brick pavement and trolley tracks that was used before.
Near US 20, west of Geneva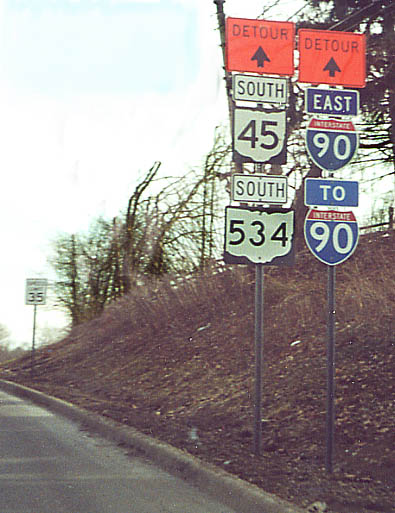 A collection of shields (On Ohio 534 southbound heading away from Ohio 84)
The detours were due to the reconstruction of the Ohio 45 bridge over I-90 (see below).
Harpersfield covered bridge on old Ohio 534 south of I-90
(info on the bridge here & here)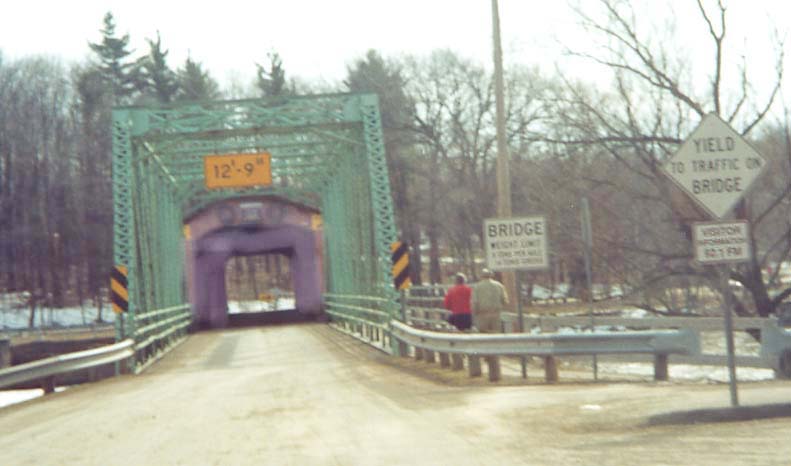 Looking south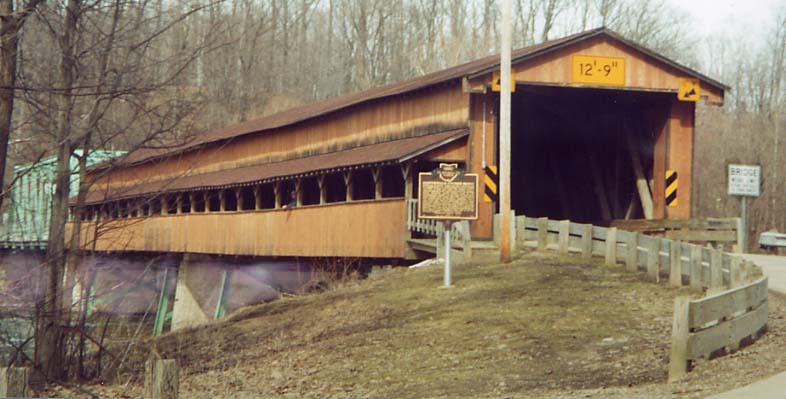 Looking north
I-90 Eastbound at Ohio 45: Reconstructed overpass
In 2001 the two-lane Ohio 45 overpass over I-90 north of Austinburg was demolished and rebuilt as a four-lane overpass due to development at the interchange (news article). For a while, there was no bridge at all over I-90, cutting Ohio 45 into two segments.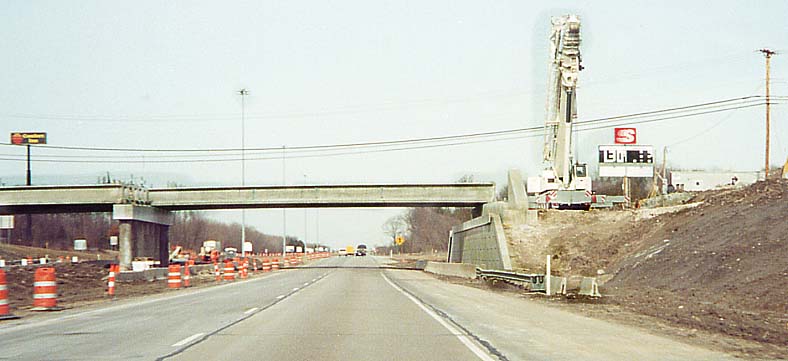 During construction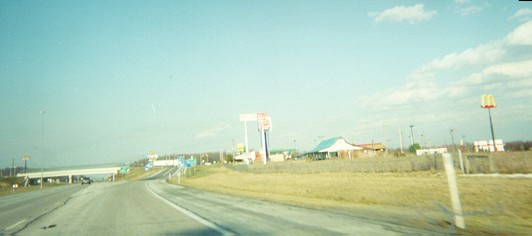 Completed overpass
An unusual aspect about the completed project is that the right lane on the off-ramp is signed thru-right. Although re-entry to the highway from which one has just exited is not usually prohibited, it's not usually identified, either.
Also note the abandoned Stuckey's on the right.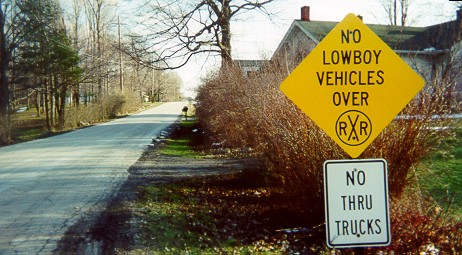 Low-boy sign
This sign, on Brown Road heading away from US 20 in the Saybrook area, is an interesting version of the new Low Ground Clearance sign, the W10-5 (illustration in this manual). There are rumble strips painted alternately red and white approaching the crossing in question (views of crossing).
---
Page completed on January 25, 2003
Questions and comments can be sent to Sandor Gulyas or Marc Fannin
Return to The Western Reserve Photo Index