Monkey Hollow Rd
---
This bridge must of been replaced in the 1980s because it follows a construction similar to the Winter St bridge in Delaware, in that the old stone supports were used and remain in use to this day.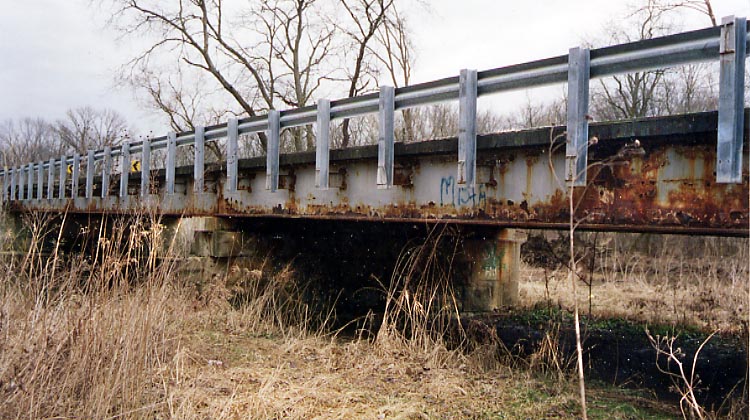 The center support abutement (hiding in the shadows and tall grass)
The western abutement. The old stones surrounded by new concrete.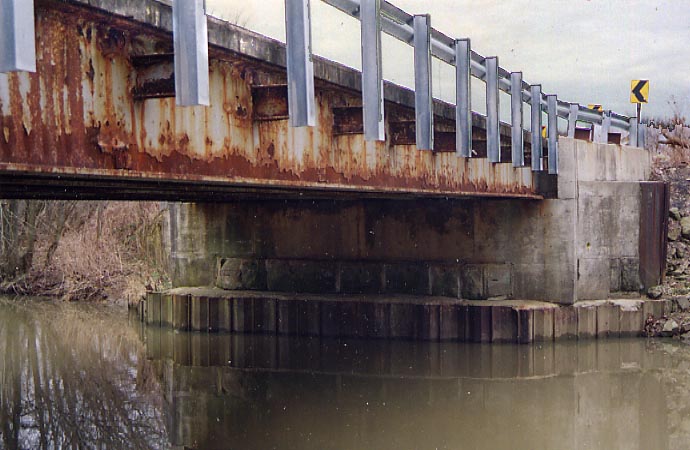 The eastern abutement. Most of the old stone abutement was removed, but the original base was reused here.
---
Photos on this page taken in January, 2004
Page created on March 11, 2004
Questions, comments, and submissions can be sent to Sandor Gulyas
Return to The Bridges of Delaware County