---
Memphis Minnie started recording in 1929 at the age of 32. She recorded over 200 sides and was an accomplished guitarist, being able to make any note on her guitar that her male counterparts could (from Steve Cheseborough).
Minnie is buried at New Hope M.B. Church, located west of Walls, Mississippi (up in the far NW corner of the state near Memphis). From US 61, exit onto MS 302, go west to MS 161 (Old US 61, version 2), then turn left and go south, then take the first road to your right that crosses the railroad tracks. After you cross the tracks, turn right again immediately, then turn left about 1/4 mile afterwards. You are now heading out of Walls on Old Highway 61 (Old US 61 version 1), go out about 2 miles to the first crossroads and turn right. Go north almost a mile and you'll see New Hope M.B. Church and cemetery on your right.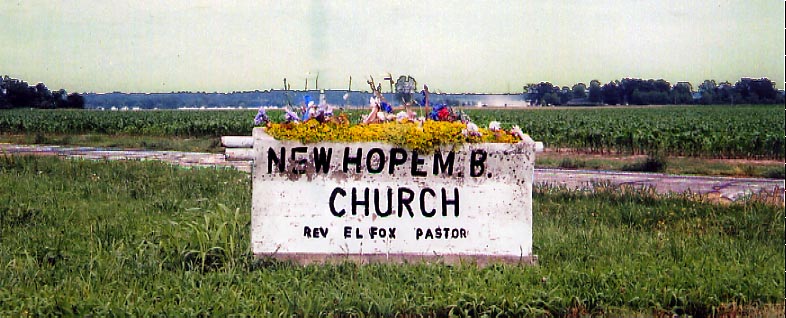 Sign for the church out by the roadside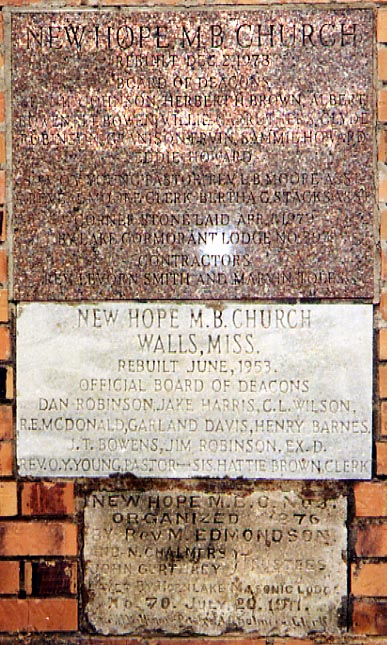 The stones of New Hope Church's history. The bottom stone dates back to an 1911 Masonic lodge (the original congression was organized in 1876!). The middle stone refers to the first rebuild of this church in 1953. The top stone is dated in April 1973. It's interesting the material used for each of the blocks and how each gives even more information than the one before it.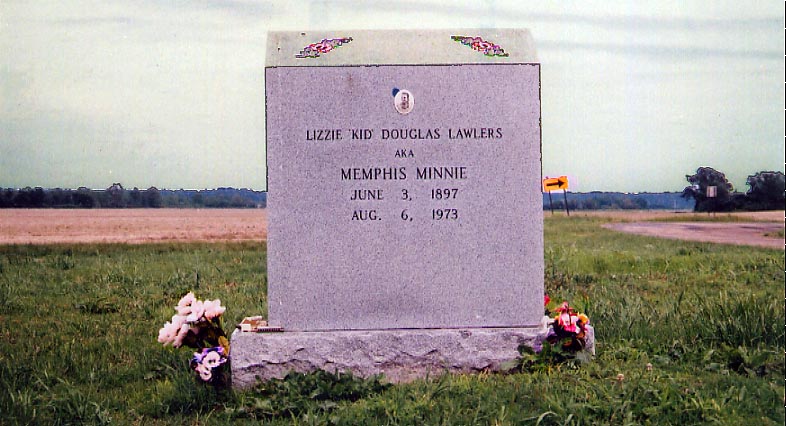 The front of Memphis Minnie's grave. Commissioned by the Mount Zion Foundation (per Steve Cheseborough, date unknown to me).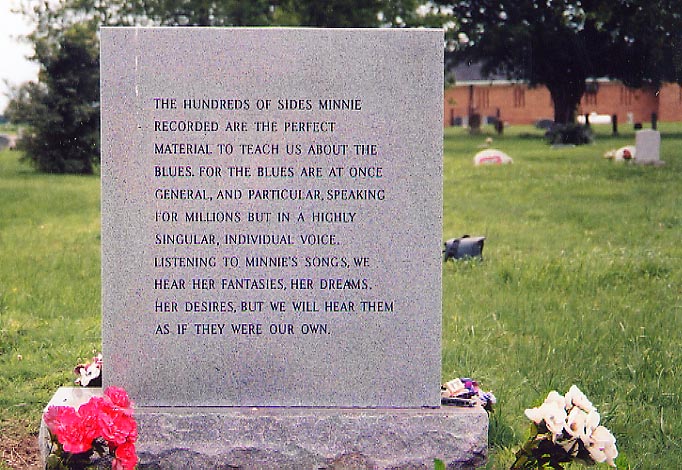 The back of the grave
---
Photos taken in May, 2003
More photos of Memphis Minnie's grave (Dead Blues Guys)
Page created on January 15, 2004/ last updated on July 4, 2006
Questions and comments can be sent to Sandor Gulyas
Return to the Key to the Highway page