---
The Lincoln highway from 1913-1920 went through Galion coming in from the east along present day Oh 309 and leaving in the west along present day Oh 19.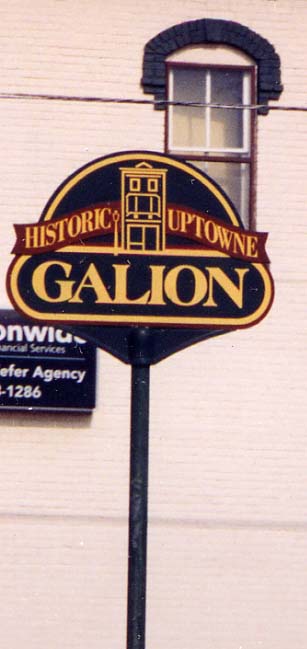 The Galion Theater is not within the Historic Uptowne District. But its plastic exterior is for sale.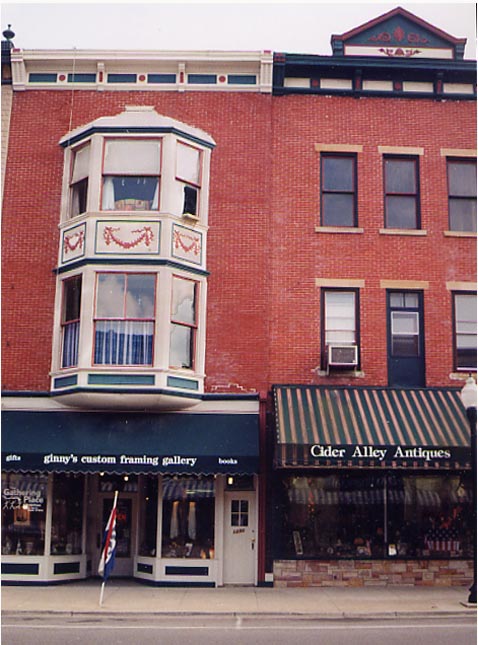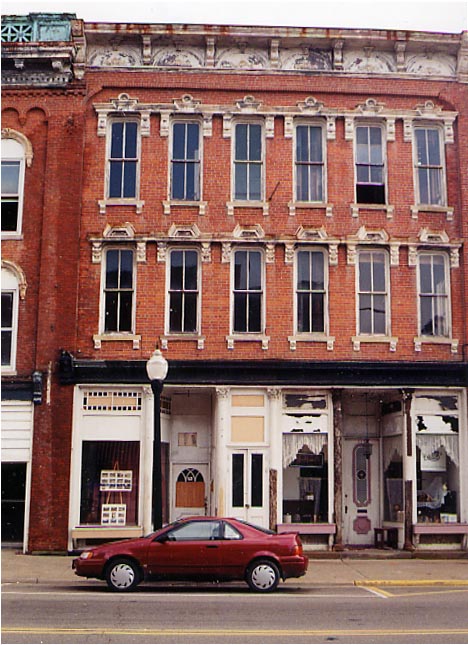 Can you guess which one of these has been restored and is now used for shopping and apartments? They are across the street from one another.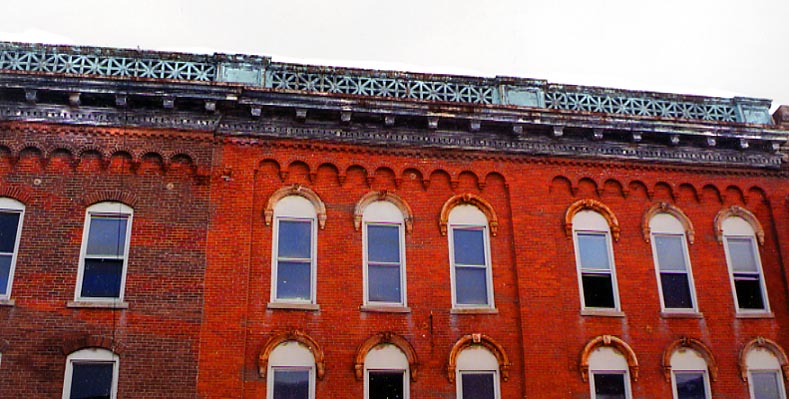 I was interested in the design at the top of these buildings (though the lower brick work is interesting as well)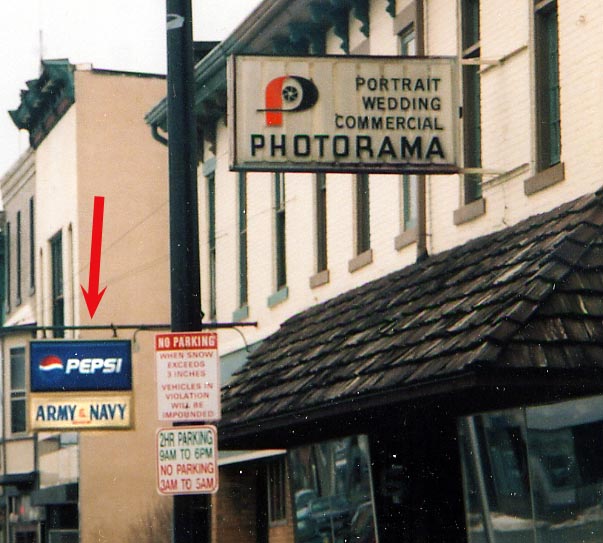 The red arrow (which I added) is pointing to what I found interesting here. Pepsi supports the Army & Navy [surplus store]. Someone is hard up for money
(photo taken in December, 2004)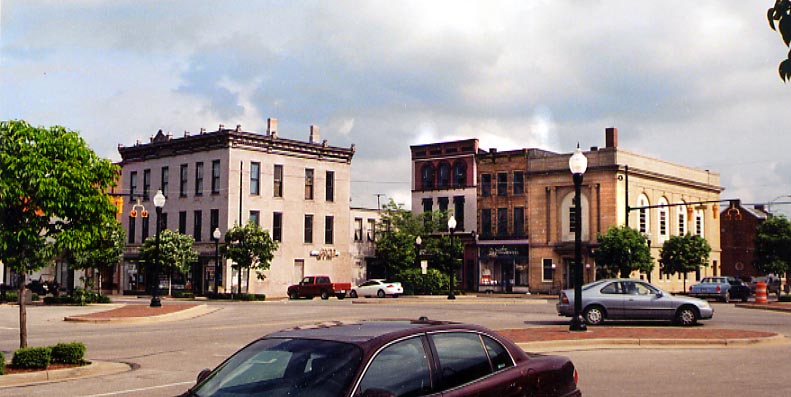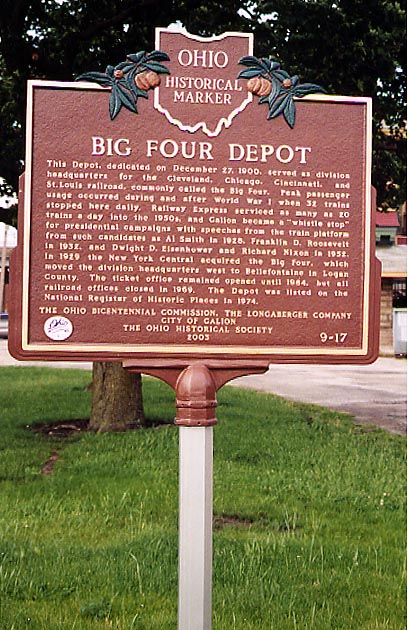 The town center for Galion. Interesting setup they have here for parking and pedestrian movement (note the traffic islands and traffic lights)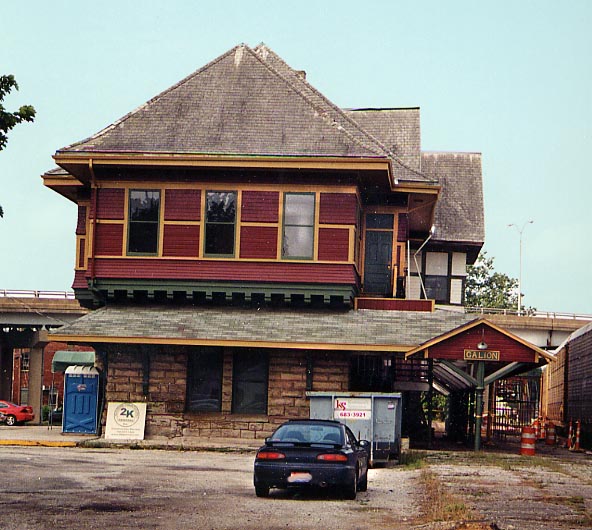 The old Galion train station, which was being rehabed when I was here in July, 2004.
I think the historical marker does a pretty good job of explaining this buildings importance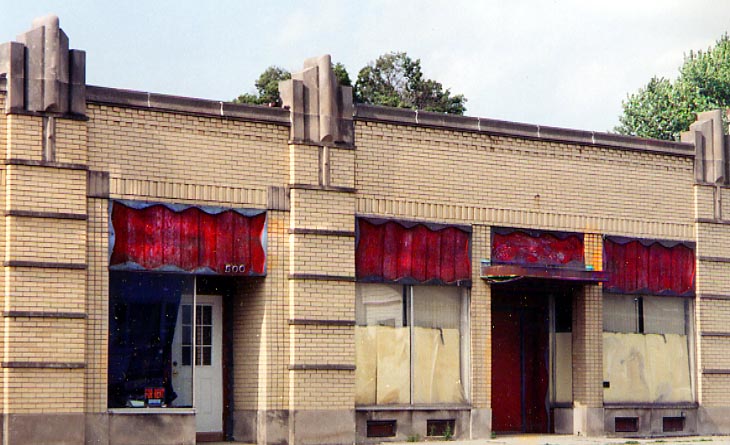 A old art deco style garage that can be yours if the price is right (it is up for rent)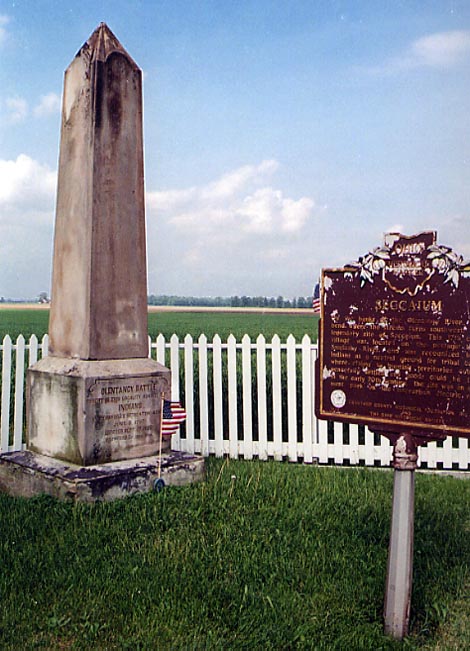 Seccaium was the scene of one of the last battles of the Revolutionary War. Supposedly someone built an Amusement park near here as well back in the late 1800s/early 1900s (no trace of that left around). However there are these two memorials left standing here along Oh 19 between Bucyrus and Galion. The concrete point was erected in 1920, the state historical marker (which is in need of a new coat of paint) was placed there in 1976. You will miss both of them if you blink.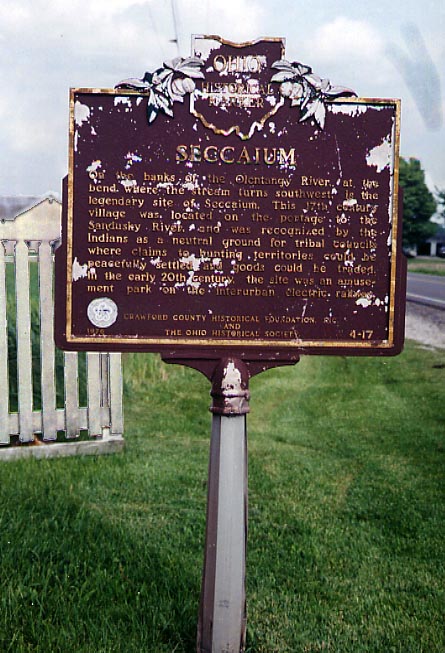 ---
Page created on May 17, 2005
Questions, comments, and submissions can be sent to Sandor Gulyas
Return to the Ohio Lincoln Highway Page