Knox County
---
The downtown roundabout for Mt. Vernon. That town square looks a little bit cluttered. (Photo taken in February, 2004)
Centerburg
The town of Centerburg was given a former Ohio roadside park to do as they see fit.
Other than removal of the Ohio Park sign and a water pump, they have tried to keep it the same.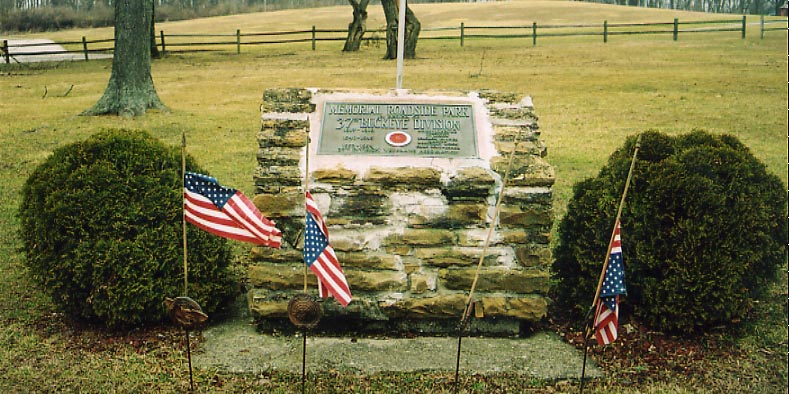 Memorial for the park (Not sure why several of the flags here are upside down. I didn't notice/think about it till I got home).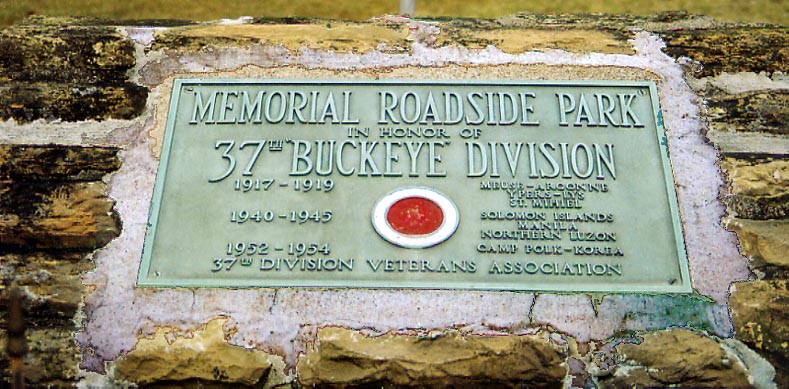 Close up on the plaque. I supose this was established in the 1960s, but I saw no date for when this was established.
The shelterhouse for the water pump (you can see the concrete patch where the pump once stood in the middle of the floor)
Anyone want to donate time or money to fix the steps?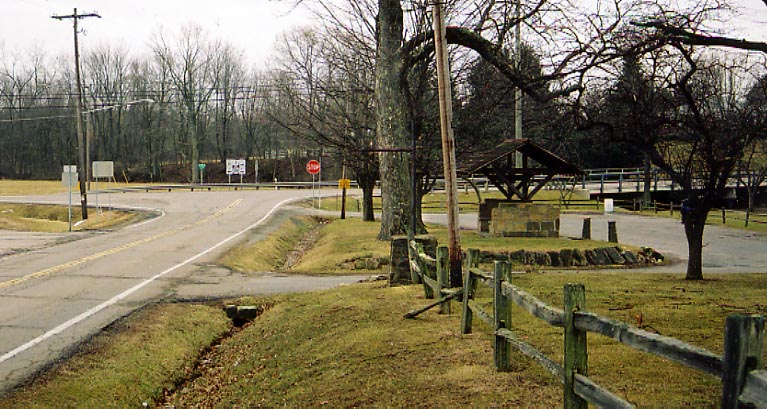 You can barely make out the old park sign holder against a tree behind it. You can see the intersection between SR 314 and US 36/SR 3 in the background.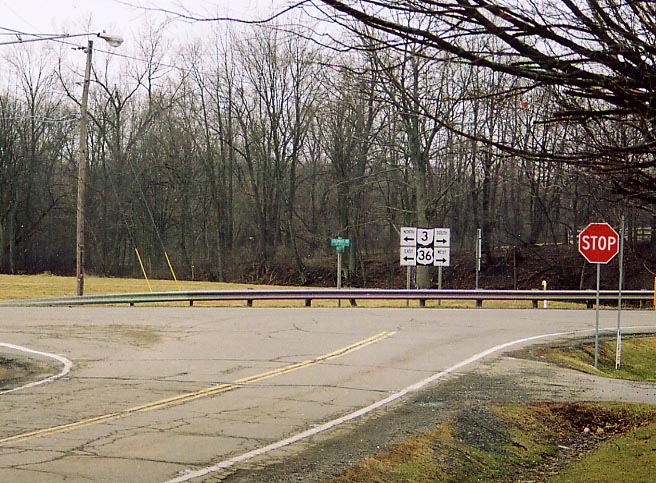 For those of you who collect such things, the southern terminus for Oh 314 (no End route signs here). Centerburg proper is west of this intersection.
---
Page created on March 27, 2004
Questions, comments, and submissions can be sent to Sandor Gulyas
Return to the Central Ohio Regional Page