Keystone Shortway Photos
More commonly known as I-80
---
Going west to east along I-80 from Ohio to New York City in March of 2001.
The road trip report may be found here.
---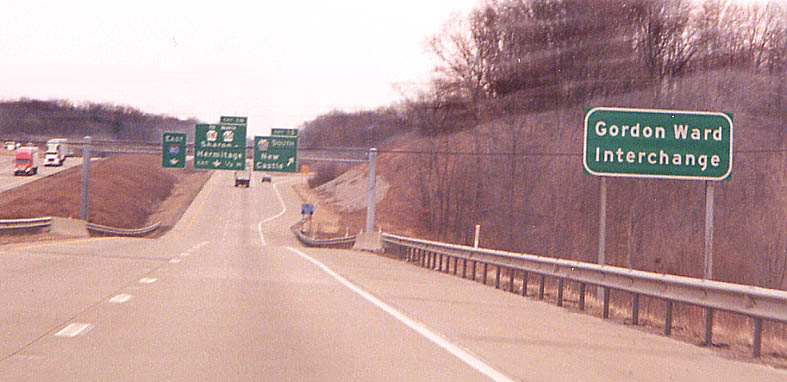 Who is Gorden Ward? Also note the signs only showing one through lane for I-80 EB ahead. EB I-80 near Sharon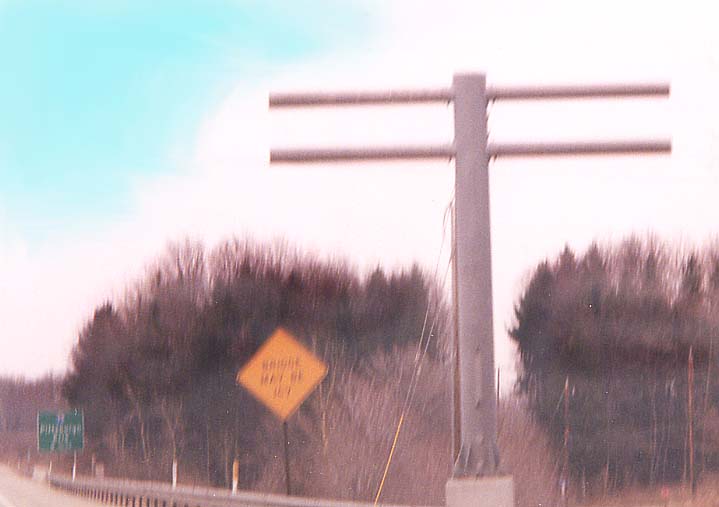 Sign holder for.....? I-80 EB, west of I-79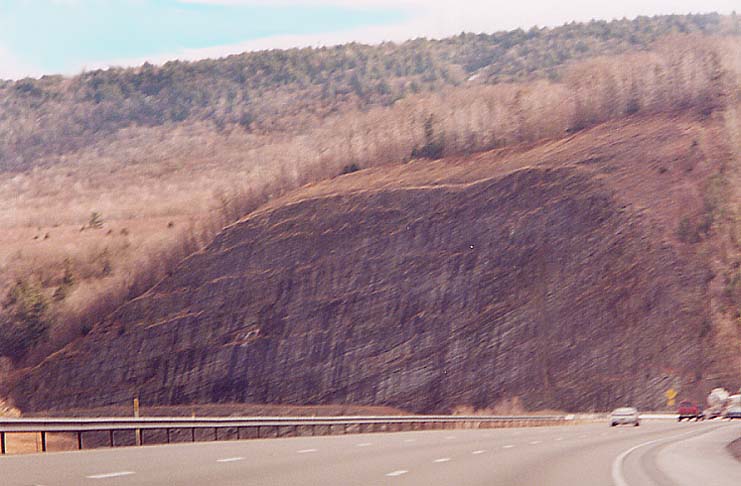 One of the more impressive sites along I-80 I-80 in Central Pennsylvania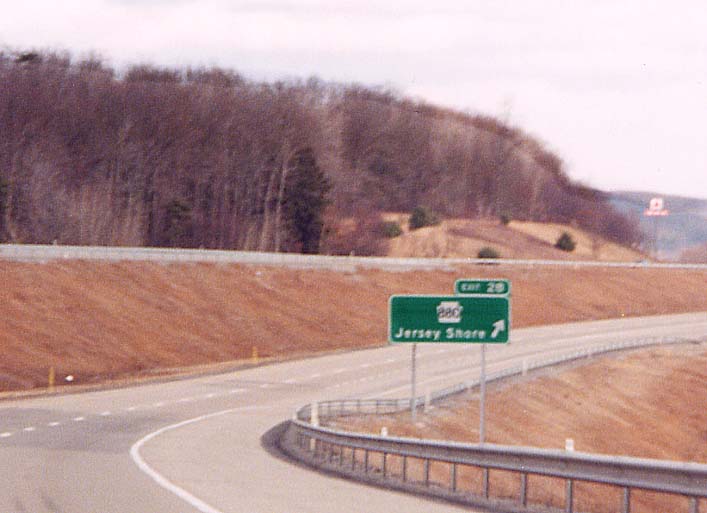 Somehow I don't think this is the location New Yorkers and Philadelphians are refering to when they mention going to the Jersey Shore.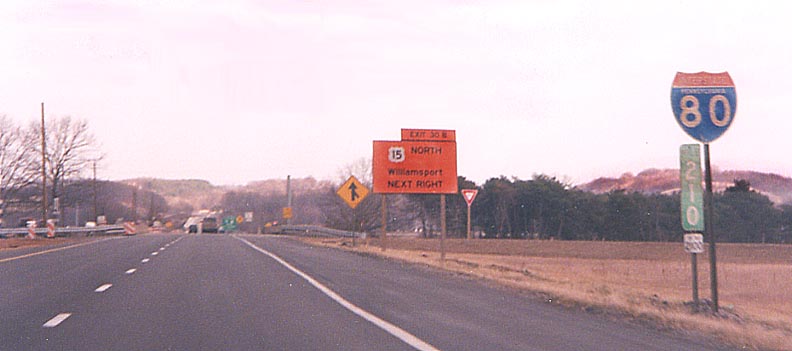 Construction sign for interchange between I-80 and US 15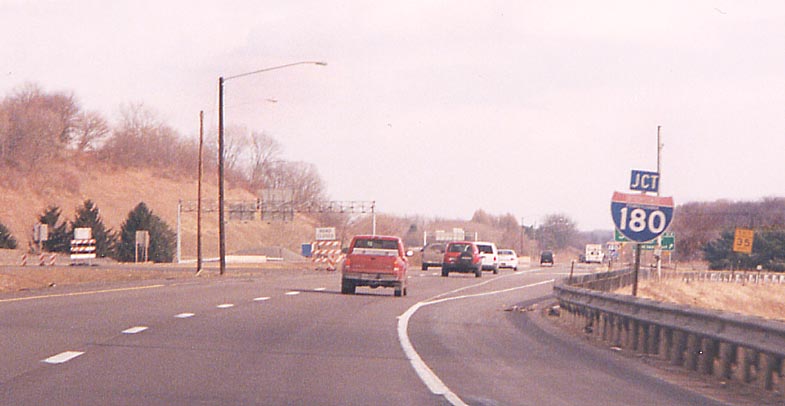 Did PennDOT run out of money and skip the standard "Big Green Sign" drivers are acustomed to seeing along freeways? Very substandard signage.
EB I-80 aproching the I-180/Pa 147 interchange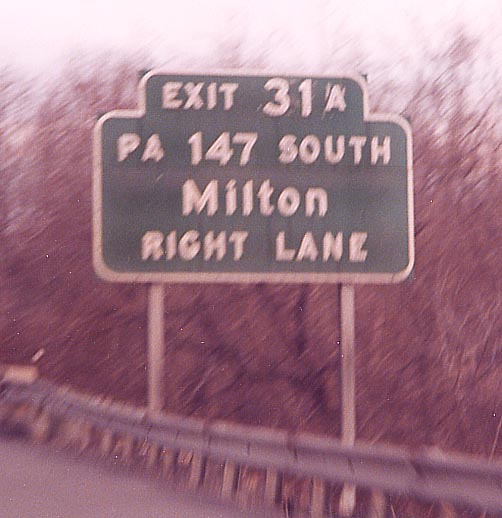 Another text sign along Pennsylvania's freeways. Hard to say if this is better or worse than the mini shield for I-180 for the same interchange.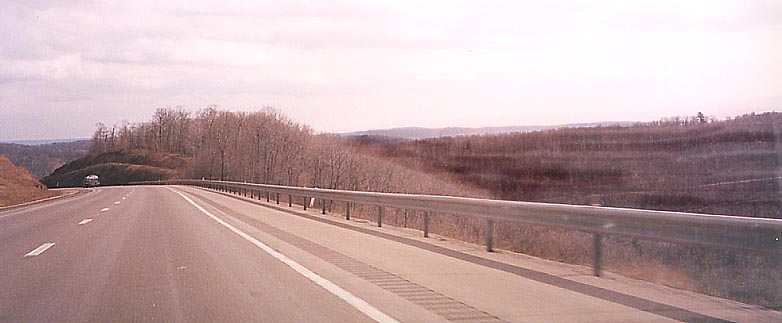 A nice view of the scenery generated by good engineering. EB I-80 in Central Pennsylvania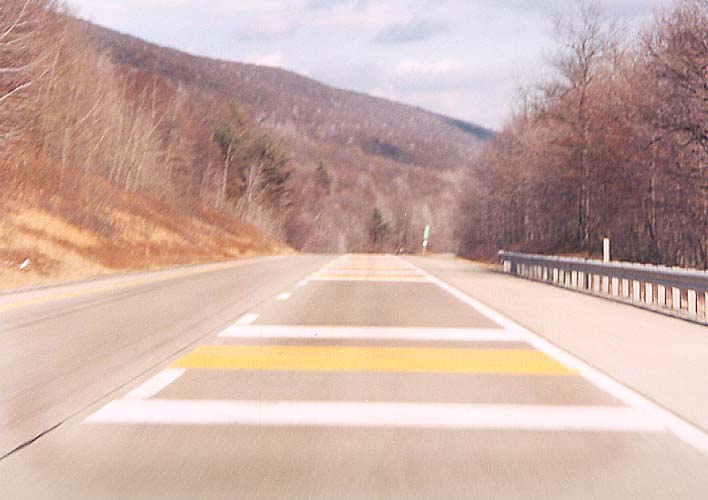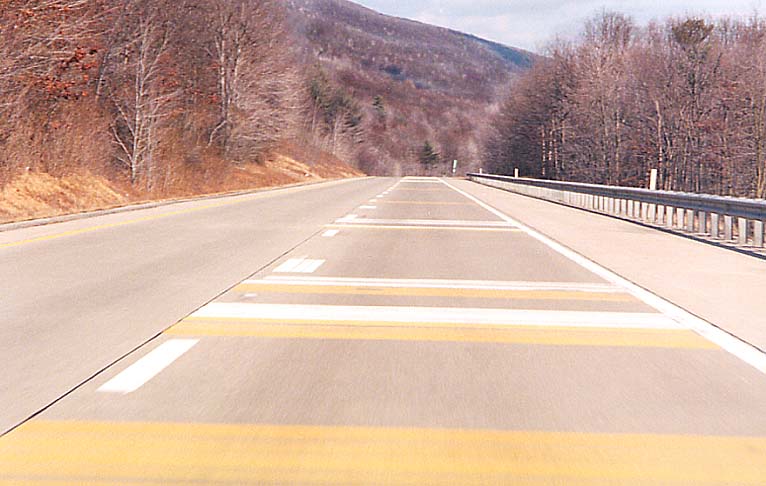 What's with these lines across the highway? Is this a drivers test, code for something?
John Beeler wrote in July that the lines appeared to have been paint test lines. Reasonable enough I suppose. EB I-80 between US 11 and I-476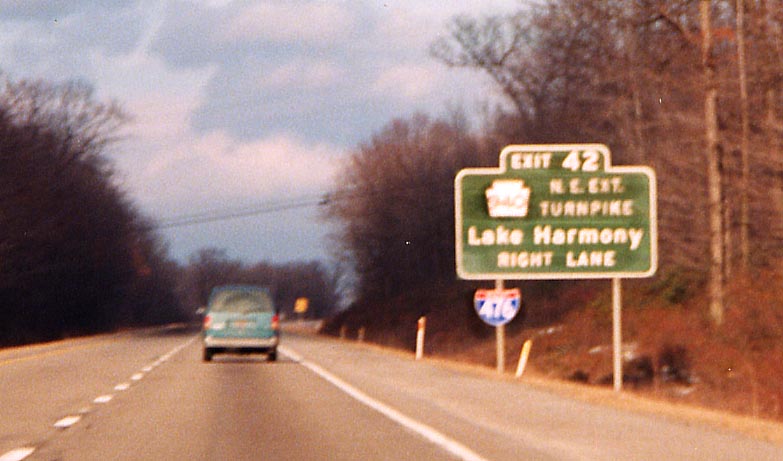 Another substandard signage display by PennDOT. Instead of making a new sign to help travelers find their way, PennDOT continues to use some old text sign from thirty years ago and add on a I-476 shield near ground level. Good luck motorists matching the sign for this exit with your map.
EB I-80 near the NE Extension Pa Turnpike, aka I-476.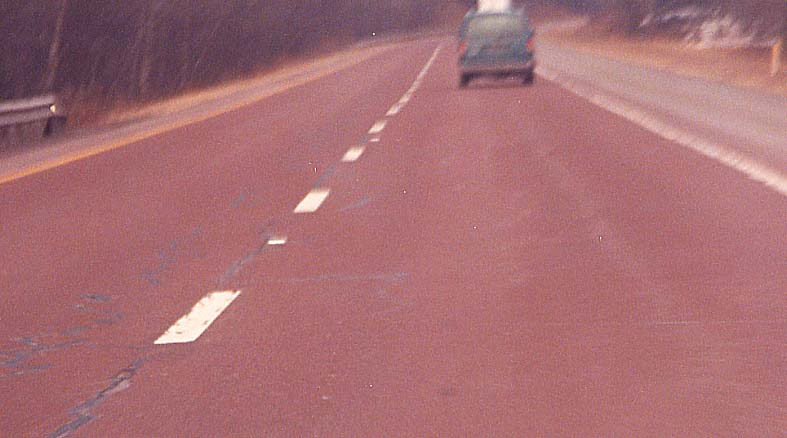 Most red pavement I've seen east of the Mississippi along I-80. I-80 in Eastern Pa
---
New Jersey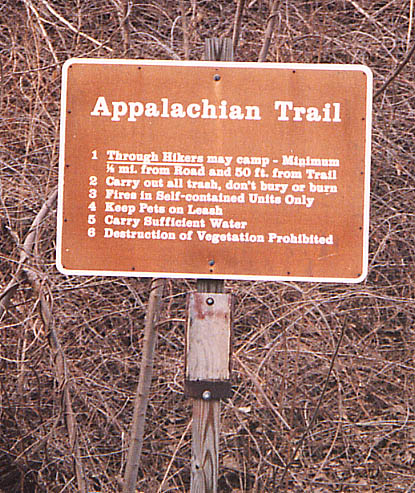 Just a to-do list if you are hiking the Applachian Trail. I photographed this sign just on the Jersey side of the Delaware River near Delaware Water Gap.
New York City photos Hosted by David J. Greenberger
Contains some more photos along I-80 in New Jersey and around New York City when I was there for the American Association of Geographers conference in March of 2001.
---
Links
Jeff Kitsko's history of I-80 in Pennsylvania
---
This page created Tuesday, May 21, 2002/Revised and renamed on September 24, 2002/last updated on April 7, 2004
Questions, comments, and submissions about this page can be sent to Sandor Gulyas
Return to Photographing Penn's Woods