Highway Plans for the Mid-County Expressway
or how I-476 came to be known as the "Blue Route"
---
I found these plans at the Temple University Library. They are from the the Mid-County Expressway environmental Impact and 4(f) statement, published in 1976.
For a more complete history about I-476, I suggest going here.
---
This 1975 map shows all the preliminary ideas for a Delaware County "freeway" from before the start of the Interstate era.

This 1965 maps shows the final routing that was used for the construction of I-476.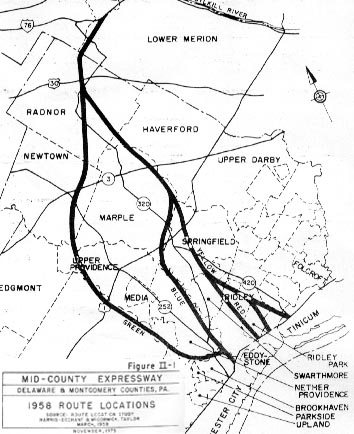 How the "Blue Route" got its name. This 1958 shows 4 different colors for the paths to choose from.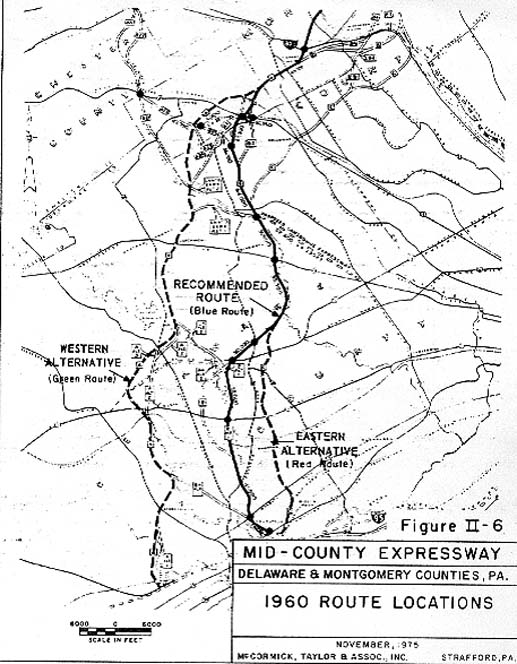 By 1960, the "Blue Route" was the recommend route over Red and Green (yellow was out all together).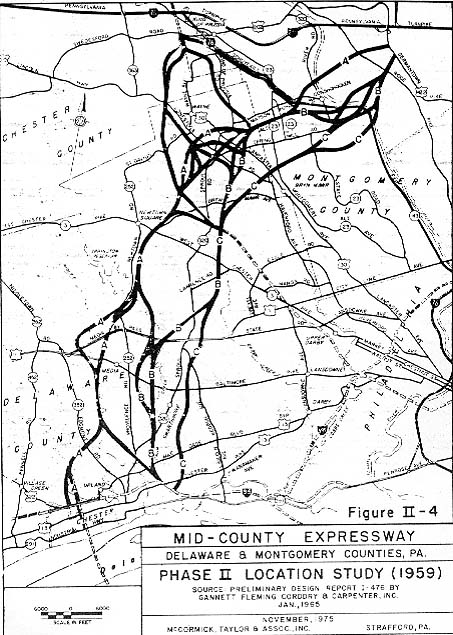 1959 map showing different combinations of possible paths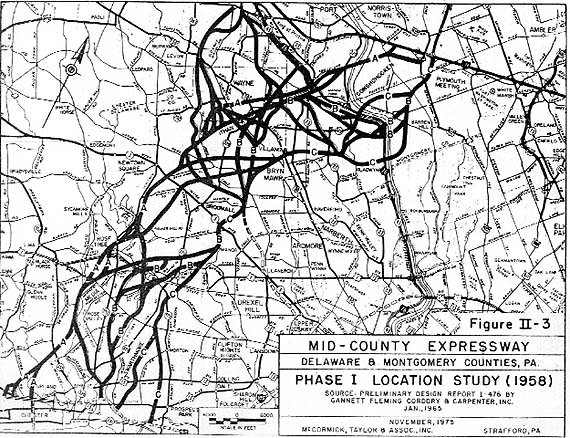 1958 map showing a "pile of spaghetti" of possible paths
While I don't draw attention to them in these maps, one can see some of the other expressway proposals shown on these maps here
---
Page created on October 5, 2002
---
Return to SE Pennsylvania Photos