SR 229 - Delaware Reservoir (East) Old Bridge Remnants
---
If you travel Oh 229 between Norton (US 23) and Ashley (US 42), you will see the abutements of an earlier bridge (circa 1958) crossing Whetstone Creek (the northeast branch of Delaware Reservoir) on the south side of the highway.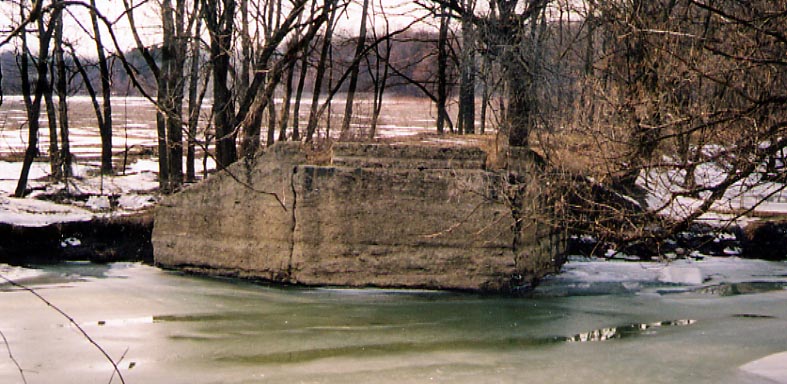 The west abutement.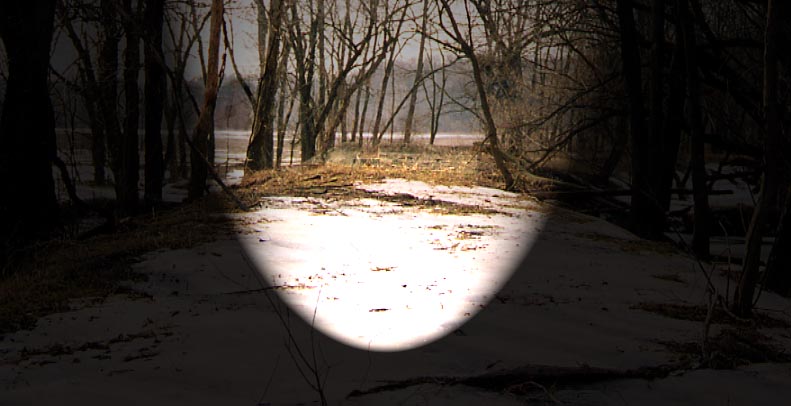 I tried to spot shadow the west abutement again with the old path on the east bank.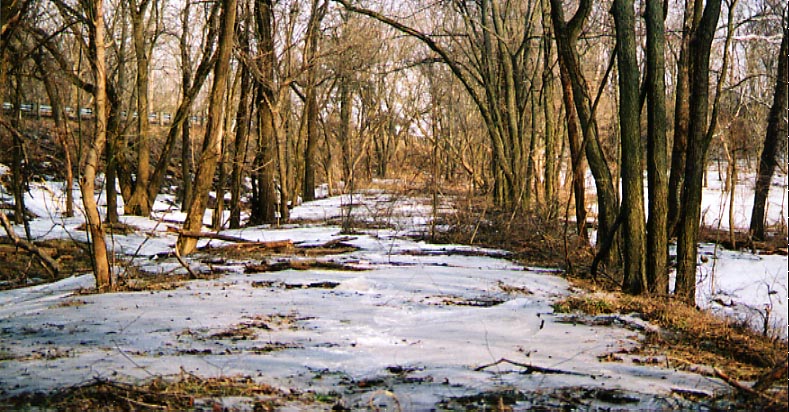 The old path for Oh 229 on the eastern bank, looking east.
---
Photos on this page taken in February, 2004
Page created on March 11, 2004
Questions, comments, and submissions can be sent to Sandor Gulyas
Return to The Bridges of Delaware County