The First Baton Rouge Expressway System
---
These following maps were from a 1948 Expressway plan for Baton Rouge. They predate the interstate system.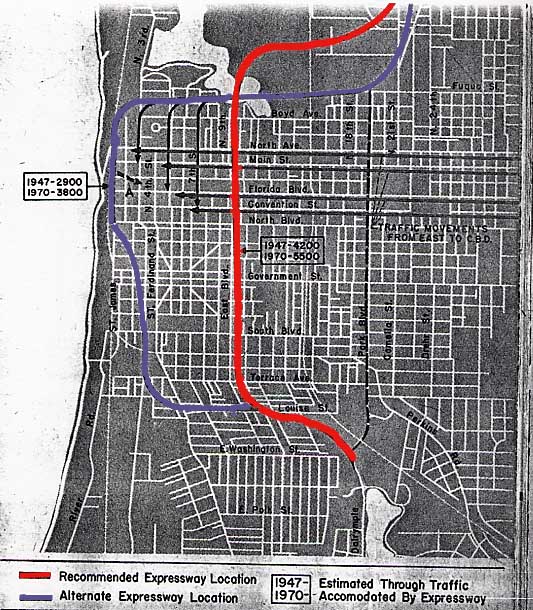 Originally, out of town traffic was to stay out on Airline Hwy (US 61/US 190) with an expressway coming south from the intersection of Airline and Scenic to near Goldby Stadium, then through the Governor Mansion, skirting east of Downtown Baton Rouge and finally dumping out onto Dalrymple Dr and the LSU campus. The alternate route was even worse, going through downtown Baton Rouge and going in front of the front steps of the Louisiana capital.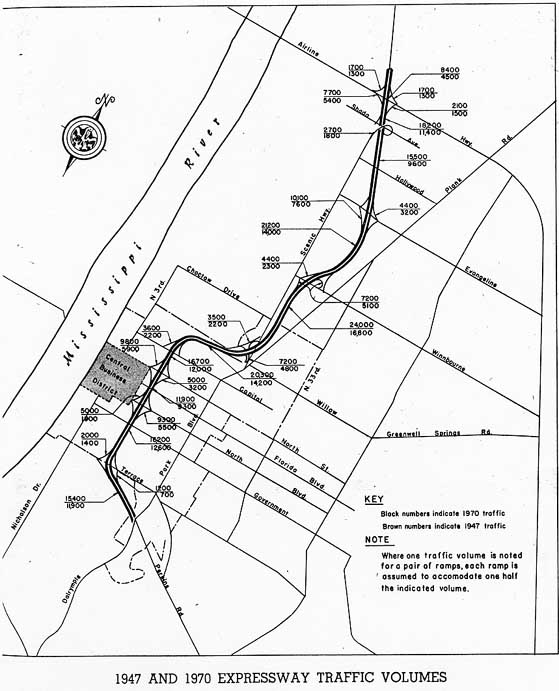 Besides showing the proposed traffic projections versus current traffic numbers (1970 projection/1947 actual) and proposed interchange design.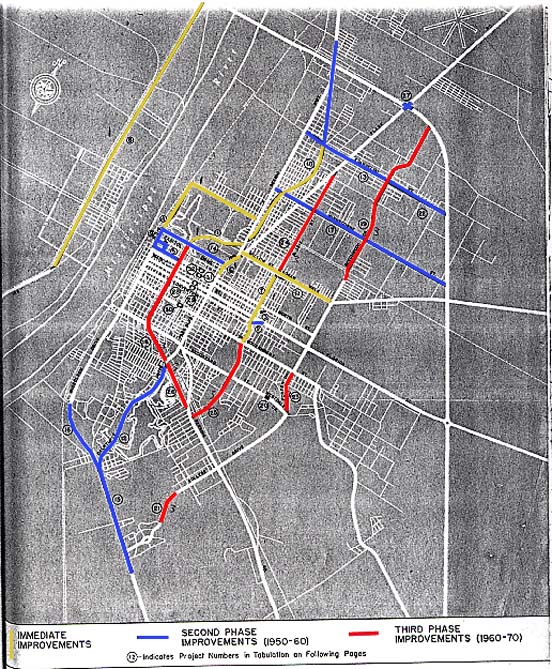 This last map is color coded to show which highway projects the local government wanted to have completed between 1947-70. Amusing was the suggestion that the LSU to State Capital section of the Expressway could wait 15 years after the northern half of the Expressway was completed.
Interestingly enough, the first section of the Baton Rouge Expressway system to be completed was the east-west section between the State Capital and 22nd St.
Thankfully, with the advent of the 1956 Federal Highway Bill (which gave us our interstate system) these plans above were scraped
---
Page created on March 3, 2006
Questions and comments can be sent to Sandor Gulyas
Return to the Baton Rouge Virtual Tour